President's letter to all the presidents of the member clubs - Special Edition March 16, 2020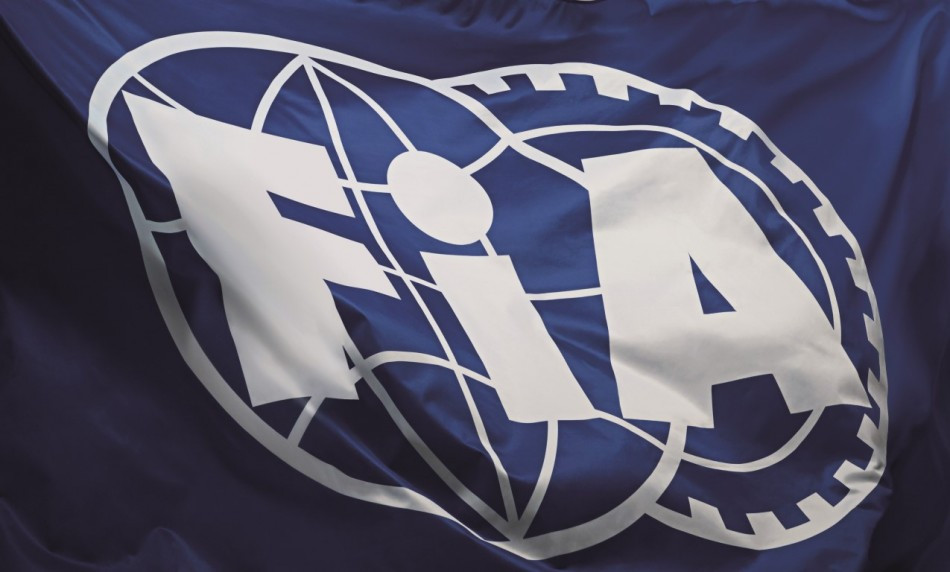 Since December 2019, the world has been hit by the COVID-19 pandemic. No continent has been spared. The FIA is closely monitoring the development of the situation. Since February, an ad-hoc commission chaired by Professor G. Saillant, President of the Medical Commission, has been constantly assessing the impact of the crisis on our federation, its employees, its clubs, and the events that it organises. Many decisions have already been taken, and others soon will be, in order to help prevent the spread of the virus around the world.
We have had to cancel or postpone many of our championship events: Formula 1, WRC, WEC, RX, Formula E, etc. Our thoughts are with the ASNs that had dedicated time and energy to organising these events and that looked forward to hosting them. I share their disappointment, and would like to express my support and solidarity. To the extent possible, with the promoters of these championships, we will review all the calendars and try to reschedule some of those races later this year.
Our clubs have also not been spared. The Asia-Pacific Sport Regional Congress, which was to take place in Hanoi at the beginning of April, had to be cancelled. We will try, but cannot promise, to relocate it to Bangkok during the FIA Sport Conference in June.
Finally, our main FIA commission meetings that were originally scheduled to take place over the next few weeks have been postponed, or will be held via videoconference where possible.
Regarding our staff in the FIA Paris and Geneva offices, their health is my top priority. I have therefore decided to adapt the way we work based on the guidelines set out by the French and Swiss governments. Primarily, staff have been asked to work from home. We have put in place the IT solutions required to ensure that all FIA departments continue to function properly. They will therefore be reachable, ready to help and assist you with any needs you may have.
The world is going through a health crisis that it has never before experienced, and that is affecting each and every one of us. In order to combat this virus together, we must temporarily change our way of working. I hope that this will enable us to resume a normal life in the coming weeks. I know that I can count on your support. Of course, I will continue to keep you informed on the development of this crisis in terms of its impact on the FIA, and invite you to do the same in regards to the situation in your country.
Your sincerely,
Jean Todt, FIA President
Depuis décembre 2019, le monde est frappé par la pandémie de COVID-19. Aucun continent n'est épargné. La FIA suit avec la plus grande attention l'évolution de la situation. Depuis février une commission ad-hoc, présidée par le professeur G. Saillant, Président de la Commission médicale, évalue en permanence l'impact de cette crise pour notre fédération, ses collaborateurs, ses clubs et les événements qu'elle organise. De nombreuses décisions ont déjà été prises. D'autres le seront prochainement pour tenir compte de la diffusion du virus dans le monde.
Nous avons dû renoncer ou ajourner de nombreuses épreuves de nos championnats : Formule 1, WRC, WEC, RX, Formula E… Nous avons une pensée pour les ASNs qui avaient consacré du temps et de l'énergie à leur organisation et qui se réjouissaient de les accueillir. Je partage leur déception. Je souhaite leur faire part de tout mon soutien et de ma solidarité. Dans la mesure du possible, avec les promoteurs de ces championnats, nous devrons revoir l'ensemble des calendriers pour essayer de reprogrammer plus tard dans l'année certaines de ces courses.
Nos clubs ne sont pas non plus épargnés. Il a fallu renoncer à la réunion du Congrès Sport Asie Pacifique prévu à Hanoi début avril. Nous tenterons, sans certitude, de le relocaliser à Bangkok en juin prochain lors de notre Conférence Sport de la FIA.
Enfin, les principales réunions des commissions de la FIA prévues dans les prochaines semaines sont différées, ou se tiendront en visioconférence quand cela est possible.
Concernant les collaborateurs de la FIA à Paris et Genève, leur santé est ma priorité absolue. C'est pourquoi j'ai décidé d'adapter l'organisation du travail sur la base des consignes gouvernementales françaises et suisses. Pour l'essentiel, il leur est proposé de télétravailler depuis leur domicile. Nous avons mis en place les solutions informatiques nécessaires pour assurer la continuité du fonctionnement de tous les services de la FIA. Ils resteront donc joignables, à votre écoute et disponibles pour répondre à vos besoins.
Le monde traverse une crise sanitaire exceptionnelle qui s'impose à nous tous. Afin de prendre part à la lutte contre ce virus, nous devons revoir un temps notre mode de fonctionnement. Cela devrait je l'espère nous permettre de retrouver une vie normale dans les prochaines semaines.
Je sais pouvoir compter sur votre soutien.
Bien entendu, je continuerai à vous tenir informés de l'évolution de cette crise pour la FIA et je vous invite à en faire de même concernant la situation dans votre pays.
Amicalement,
Jean Todt, Président de la FIA
Desde diciembre de 2019, el mundo ha sido golpeado por la pandemia de COVID-19. Ningún continente se ha salvado. La FIA está siguiendo los acontecimientos con la mayor atención. Desde febrero, una comisión ad hoc, presidida por el profesor G. Saillant, presidente de la Comisión Médica, evalúa constantemente el impacto de esta crisis en nuestra federación, sus colaboradores, sus clubes y los eventos que organiza. Ya se han tomado muchas decisiones. Otras se tomarán pronto para tener en cuenta la propagación del virus en el mundo entero.
Hemos tenido que renunciar o posponer muchos eventos en nuestros campeonatos: Fórmula 1, WRC, WEC, RX, Fórmula E... Tenemos un pensamiento para las ADN que han dedicado tiempo y energía a su organización y que estaban encantados de recibirlos. Comparto su decepción. Me gustaría expresarles a todos ellos mi apoyo y solidaridad. En la medida de lo posible, con los promotores de estos campeonatos, tendremos que revisar todos los calendarios para tratar de programar de nuevo algunas de estas carreras más adelante en el año.
Nuestros clubes tampoco se salvan. La reunión del Congreso de Deportes de Asia y el Pacífico en Hanoi a principios de abril tuvo que ser cancelada. Intentaremos, sin ninguna certeza, trasladarla a Bangkok el próximo junio durante el Congreso de Deportes de la FIA.
Por último, se aplazan las principales reuniones de las comisiones de la FIA programadas para las próximas semanas, o se celebrarán por videoconferencia cuando sea posible.
En cuanto al personal de la FIA en París y Ginebra, su salud es mi máxima prioridad. Por eso he decidido adaptar la organización del trabajo en base a las instrucciones de los gobiernos francés y suizo. En su mayoría, se les ofrece la oportunidad de teletrabajar desde casa. Hemos puesto en marcha las soluciones informáticas necesarias para asegurar la continuidad del funcionamiento de todos los servicios de la FIA. Por lo tanto, permanecerán localizables, atentos y disponibles para satisfacer sus necesidades.
El mundo está pasando por una crisis de salud excepcional que todos estamos enfrentando. Para poder participar en la lucha contra este virus, debemos revisar por un tiempo cómo operamos. Esto debería permitirnos volver a la vida normal en las próximas semanas.
Sé que puedo contar con vuestro apoyo.
Por supuesto, seguiré manteniéndoles informados de la evolución de esta crisis para la FIA, y les invito a hacer lo mismo con respecto a la situación en su país.
Amicalmente,
Jean Todt, Présidente de la FIA