Practice 1: Loeb is fastest in Marrakech
It didn't take long to Sébastien Loeb to reach the top in WTCC. On his only second official session in the Citroën C- Elysée, the nine- time World Rally champion posted the fastest time.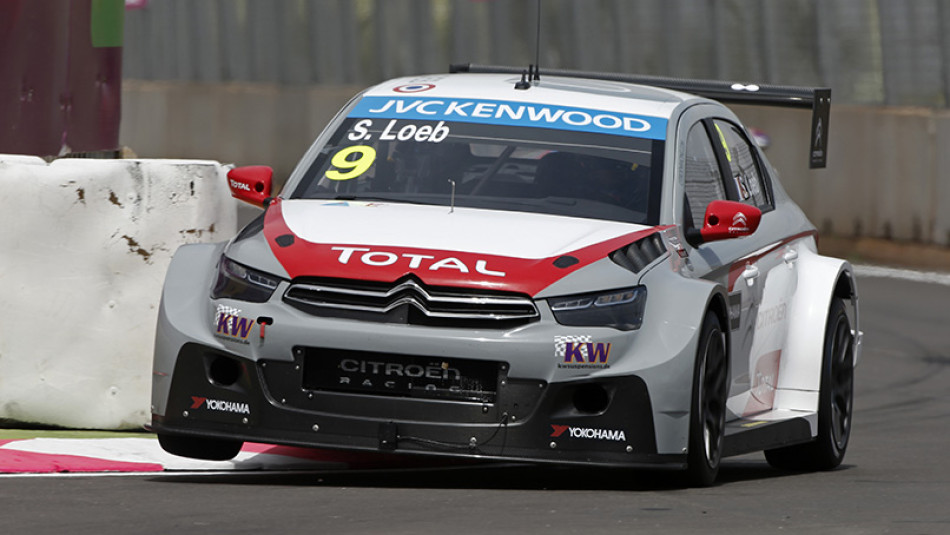 Loeb jumped on top of the first practice session since the beginning, clocking a provisional fastest lap of 1:44.619; he improved further to 1:44.158 and was then ousted by Yvan Muller's 1:43.654. Eventually Loeb was able to recover the first position for good, setting a new lap record of 1:43.427.
The session was stopped by the red flag with one minute left on the clock, when Tom Coronel's Chevrolet spun and hit the wall at Turn 14. The Dutch driver was on the way to improve his best time of 1:44.883 that placed him third behind Loeb and Muller.
The Chevrolet RML cars begun to close the gap from Citroën. Hugo Valente (1:44.998), Tom Chilton (1:45.003) and Dušan Borković (1:45.076) filled the positions between fourth and sixth. Mehdi Bennani was classified in seventh (1:45.247) and the best of the Honda drivers, just ahead of the third Citroën of Jose María López (1:45.272) that spent long time in the garage while the team's crew were working to fix the suspension after the Argentine had jumped over one the kerbs.
James Thompson was not even able to post one timed lap due to an engine issue. A similar problem may be the cause for Tiago Monteiro stopping on the track towards the end of the session. Both LADA Sport Lukoil and Honda Castrol Team are investigating.
A few drivers made mistakes during the session: Gianni Morbidelli spun T2 on his first lap, Hugo Valente went straight at T4 and Petr Fulín spun at T10.