Porsche launch their new Formula E 99X Gen3
TAG Heuer Porsche Formula E Team have revealed their Gen3 all electric single seater that will be driven by Pascal Wehrlein and new teammate Antonio Felix da Costa in Season 9 of the ABB FIA Formula E World Championship.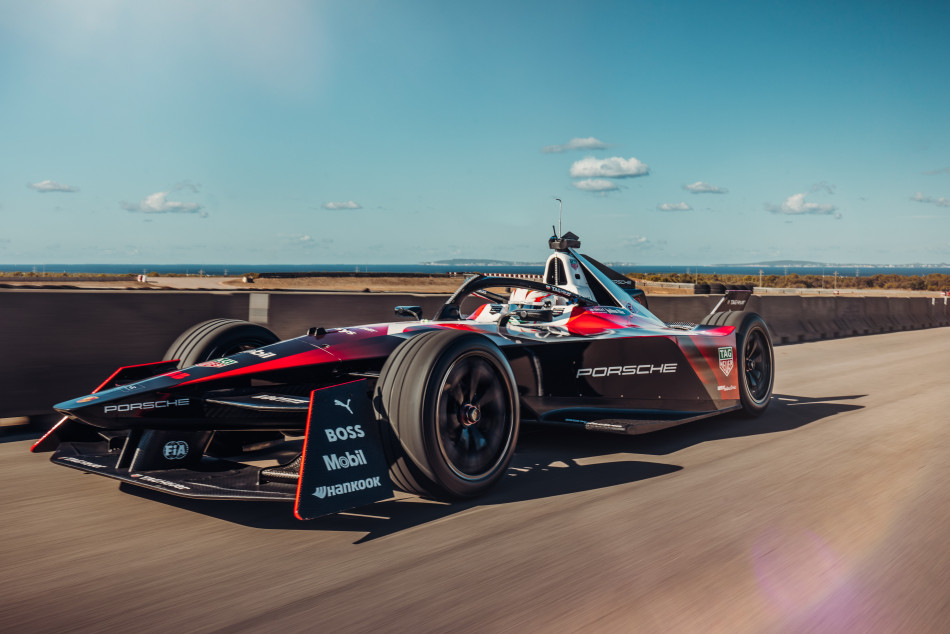 Unveiled yesterday night at the Porsche Experience Centre in Franciacorta, Italy, the Porsche 99X Gen3 is set to begin its career at the Mexico City E-Prix on 14 January 2023. The arrival of the third vehicle generation at the start of next season heralds a new era for the world's first electric racing series.
The new Gen3 cars such as the Porsche 99X Electric Gen3 are the fastest, lightest, most powerful and efficient electric racing cars ever built. They have been specifically designed for wheel-to-wheel racing on tight city circuits in fascinating major cities of the world where Formula E traditionally contests its races.
Thomas Laudenbach, Vice President Porsche Motorsport: "We're delighted to be able to present the new Porsche 99X Electric Gen3 to the world. Our development team in Weissach have invested a great deal of work, experience, heart and soul into this race car. They can all be truly proud of the result. Like the all-new Formula E generation, the Porsche 99X Electric Gen3 represents a technological milestone in all-electric racing. For Formula E and also for Porsche, campaigning these new cars from season 9 of the ABB FIA Formula E World Championship is a significant step into the future of motorsport. We're looking forward to the start of the season and a new era."
Florian Modlinger, Director Factory Motorsport Formula E: "There's a sense of excited anticipation as we head into the new ABB FIA Formula E World Championship season. Our team and our drivers António Félix da Costa and Pascal Wehrlein still have a lot of work to do ahead of the first race with our new Porsche 99X Electric Gen3 in Mexico on 14 January. However, we're confident that we'll make further progress before the start of the season and that we will be in a good position when the cards are reshuffled amongst the teams with the arrival of the new cars. The new Gen3 vehicles, including our Porsche 99X Electric Gen3, will hopefully make the races even more spectacular for fans and give the popularity of Formula E worldwide even more of a boost."