From policy to partnerships: Jean Todt and Michelle Yeoh present roadmaps to road safety progress at Safe Roads | Safe Kids Summit
FIA President and UN Secretary General's Special Envoy for Road Safety Jean Todt, and actress and UNDP Goodwill Ambassador Michelle Yeoh, who is also Spokesperson for the FIA High Level Panel for Road Safety, stressed the importance of guaranteeing children's safety on global roads at the December 8 "Safe Roads | Safe Kids Summit" in Washington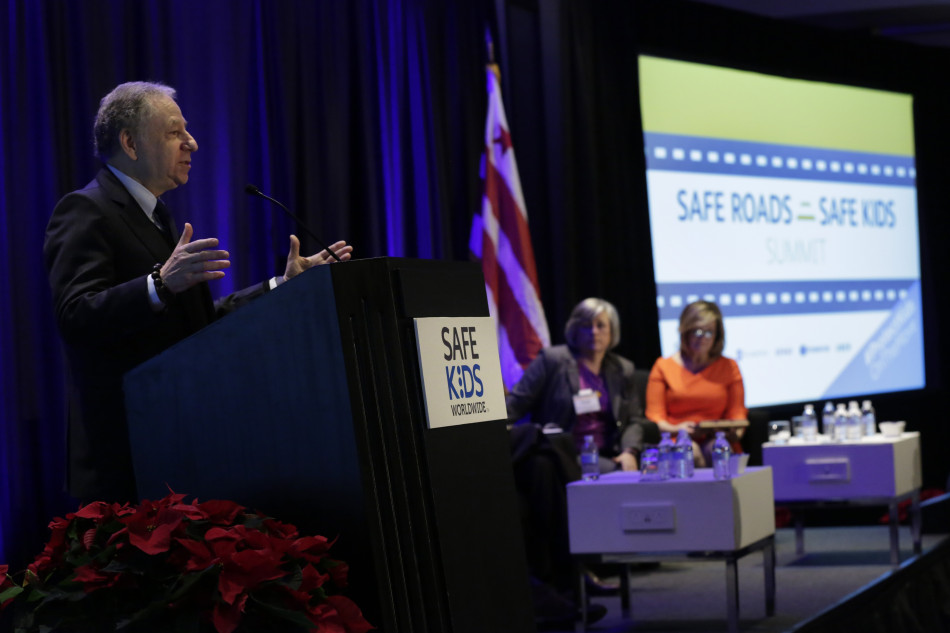 The two-day event, hosted by Safe Kids Worldwide, united international leaders from the realms of government, nonprofit, health, transportation and more to brainstorm ways to make global roadways safer for children.
"The protection of our children is a primary concern for all of us," Todt said.
Todt stated the dangers children face daily en route to education have moved every leader he's met with during his UN-related travels.
"The High Commissioner for Human Rights, Zeid Ra'ad Al Hussein, said it best: road safety is a human right," Todt asserted. "He is correct, and we must fight for road safety and the freedom of mobility to be considered human rights for everyone, including our children."
Todt underscored the need to build upon the UN Sustainable Development Goals' adoption, the UN's April 15 "resolution on improving global road safety," and the New Urban Agenda adopted last month at the UN Conference on Housing and Sustainable Urban Development's Habitat III in Quito, Ecuador.
Todt also stressed the potential impact of the proposed creation of a UN Road Safety Fund, citing report estimates that each $100 million generated by the fund "could support the leveraging of $3.4 billion of country and city road safety investment," save "64,000 lives" and prevent "640,000 serious injuries." He called these tentative milestones tremendously important in the quest to curb a rising tide of road-related deaths, "especially for children."
Todt also urged inter-ministry, inter-agency and interdisciplinary cooperation on the national government level, the addition of road safety as "a core priority" for civil society organisations, development agencies and banks around the world, and the consideration of child road safety in the construction of and investment in new thoroughfares.
Later, Michelle Yeoh was honored with the Safe Kids Worldwide Safety Advocate Award. Yeoh's keynote focused on the urgency of generating a global dialogue on road safety.
"If we're really to build that powerful coalition for action like the ones that have mobilized to combat AIDS, or child poverty, or climate change, we need to do better reaching the public," she said.
Michelle Yeoh praised progress made by the UN Road Safety Collaboration's #SaveKidsLives campaign, but said it's far from victory.
"At least 19 out of 100 people have never heard from us, engaged with us, or learned our key message that 500 children die every day on the world's roads, and we know how to prevent it," she stated.
She charged attendees to buckle down on promoting road safety awareness and action steps in the mainstream by strategically partnering with celebrities and media organizations, as is being done with UN Global Road Safety Week.
"By linking together these famous names with simple messages about risk factors – speeding, drinking and driving, wearing a safety belt and motorcycle helmet, using a child restraint – I hope we can build sufficient mass to break through," she said.
But, careful not to discount the power of everyday people, Yeoh advised attendees to make the most of corporate communications, social media and press outreach to support #SaveKidsLives and UN Global Road Safety Week in May 2017.