Nissan Safety Driving Forum supports FIA Action for Road Safety campaign
In its capacity as Official Supporter of the FIA Action for Road Safety campaign, Nissan has organised a safety driving forum in Russia, which started in December 2015 and will last until April 2016. The forum will travel to four different cities: Moscow, Saint Petersburg, Ekaterinburg and Kazan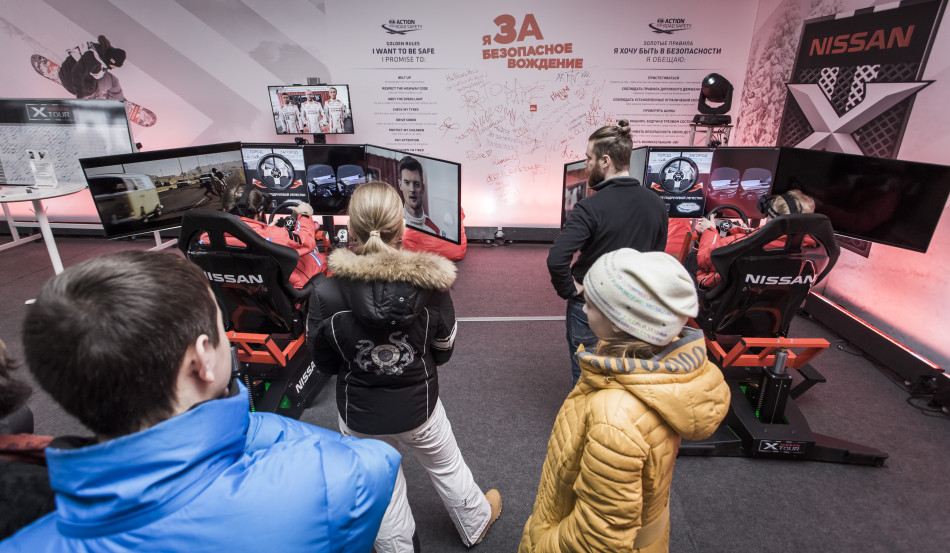 Nissan is using this forum to promote the FIA's 10 Golden Rules, with visitors invited to show their support by leaving their signature on a big wall and by signing the FIA Nissan online pledge to follow the Rules.
Visitors are also presented with the opportunity to test their safety driving skills on two simulators. Additionally, the forum features projections of road safety videos: "Save Kids Lives", the Luc Besson film drawing attention to the 500 children killed each day in road crashes globally, and the Nissan WEC drivers' video message from Le Mans 2015.
In Moscow and Saint Petersburg, approximately 1,800 visitors signed the Pledge and 900 used the driving skills simulators.
Nissan has been a partner of the FIA Action for Road Safety campaign since October 2014. Speaking at another Nissan event, FIA President Jean Todt said: "The FIA and Nissan have established a strong partnership on road safety and we have a shared commitment to do all we can to support the goals of the UN Decade of Action for Road Safety. The promotion of the FIA 10 Golden Rules and the FIA Pledge is a first step towards making roads safer".
To learn more about Nissan's involvement in the FIA Action for Road Safety campaign, please click here.