This page contains archived information and may not display perfectly
New stard team enters World RX with Baumanis and Timerzyanov
A new two-car team – STARD – has confirmed its entry into the 2017 FIA World Rallycross Championship.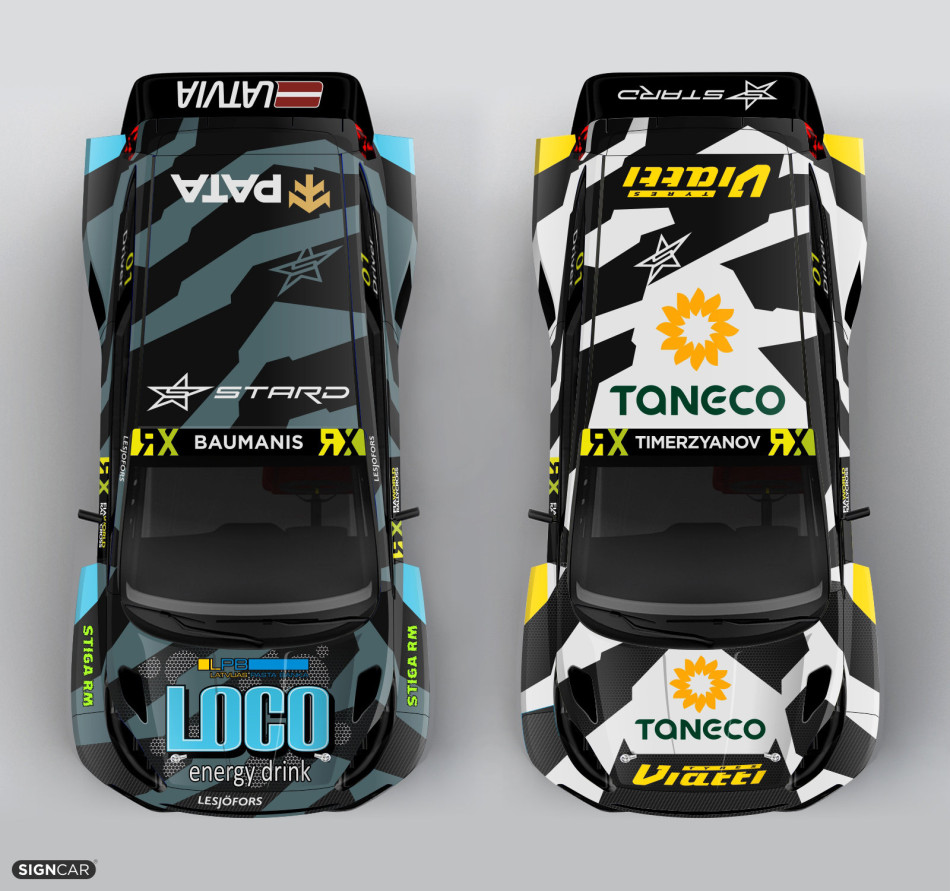 Latvia's Janis Baumanis and Russia's Timur Timerzyanov - who both previously competed under the MJP Racing Team Austria banner - will drive a pair of Ford Fiesta RXS Supercars run by Manfred Stohl's operation, Stohl Racing. 
 
The process will be handled by Stohl Group's experienced motorsport business unit Stohl Racing, closely co-operating with the group's high performance R&D specialist STARD's development engineers, who have developed the cars over the past few months. Stohl – who has competed in World RX and is an experienced former WRC driver – will take on the role as Team Principal.

"This is a great feeling - with Manfred Stohl's help, I have managed to secure a Supercar drive once again," explained 24-year-old Baumanis. "In Stohl Group's office I signed a contract for World RX Team Austria but now, with STARD, I am back there again - where it all began for me. I have big plans for the 2017 season and I'm feeling very well prepared."
 
Double FIA European Rallycross Champion Timerzyanov added: "I expect that the experience and knowledge gained from racing the Stohl built car throughout 2016 will help me greatly this year. I have given my input to the STARD engineers to help prepare this year's car. I am looking forward to a professional and hopefully successful 2017 season."
 
Team Principal Manfred Stohl concluded: "I already participated in World RX in 2015, back then as a driver, and I quickly became a huge fan of the sport. It then seemed logical to look into business activity in this area as well. Rallycross offers the possibility for practically any driver – from off-road to the circuit-racing scene so it is very diverse. We will field two of the Ford Fiesta RXS Evo 3 - these are based on the cars which STARD has developed and built in 2015, and optimised in 2016 for World RX Team Austria. Our development engineers have intensively worked on another upgrade for the 2017 Evo 3 version and in Janis and Timur we have the top level drivers in rallycross."
 
Timerzyanov and Baumanis have already been replaced in the MJP Racing team by Sweden's Kevin Eriksson and double DTM Champion Timo Scheider.
 
The new-for-2017 STARD team will first be seen in action at the World RX Championship season-opener in Barcelona from 1-2 April.