Muller on pole after strangest qualifying
The least it can be said is that this was the strangest qualifying session ever since the WTCC began in 2005. Possibly one of the strangest ever in motorsport history.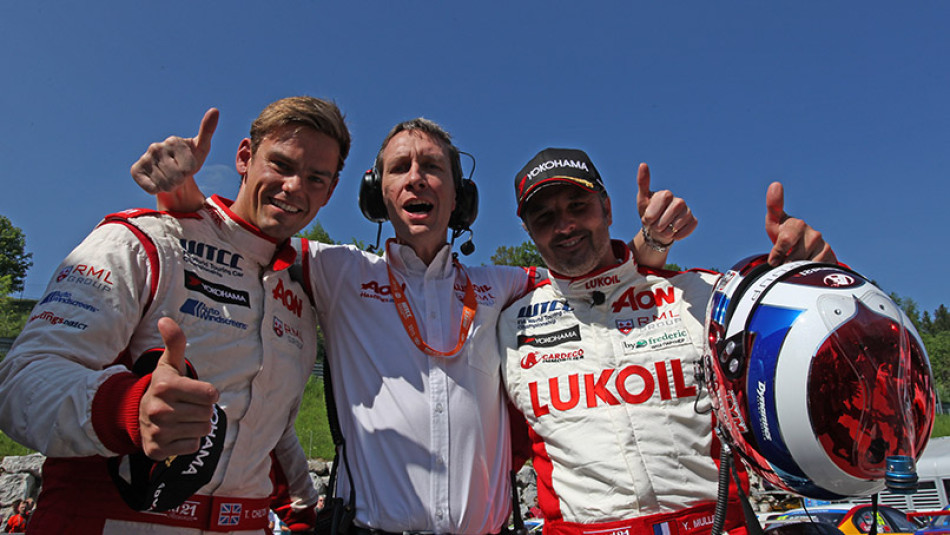 It is true that slipstream at the Salzburgring makes a big difference – up to seven tenths a lap for WTCC cars. However, this does not justify the behavior of drivers who acted more like sprint cyclist on a velodrome rather than car racers.
It is unlikely that someone could have seriously challenged Yvan Muller and Tom Chilton for the front row positions, however, a number of other drivers have seen their hopes spoiled by someone else or have spoiled them themselves.
Provisional results speak of Muller's third pole position of the season, the second in a row after Budapest. However, the Stewards might have something to say and have put fourteen drivers under investigation.
Qualifying 1
Tom Chilton posted the fastest lap of the session in the early stages, completing a lap of 1:26.670 and the improving to a 1:26.570 that was not to be beaten. Alex MacDowall ranked second and Yvan Muller climbed to third just before the end, demoting Michel Nykjær to fourth.
The final minutes were full of drama, with a bunch of drivers who looked more interested in bothering each other than in improving their positions. Pepe Oriola hit Charles Ng at Turn 9; James Thompson outbraked himself at Turn 1; Hugo Valente and Tom Coronel made contact to avoid Gabriele Tarquini who was driving at a pedestrian's pace; Marc Basseng crashed at the exit of the last bend just before being given the chequered flag.
As a consequence, only Tarquini was able to improve and make the cut for Q2 in 11th position, kicking Mehdi Bennani off the top twelve.
The following drivers went through to Q2: Chilton, MacDowall, Muller, Nykjær, Monteiro, Michelisz, Nash, Huff, Coronel, Oriola, Tarquini, D'Aste.
Qualifying 2
The matter was settled on the first timed lap, when Muller set pole position at 1:25.756, beating Chilton by two tenths. Huff clocked the third fastest lap, seven tenths from the pole, and relegated MacDowall to fourth and best of the Yokohama Trophy. Nykjær moved up to fifth, demoting Tarquini to sixth, while Coronel was still sitting in the pits.
All cars left the pitlane for the second attempt with less than two minutes to go. They were driving at a slow pace and nobody seemed willing to open hostilities. Eventually time ran out before they completed a lap, no one improved and Coronel remained without a qualifying lap. And to add insult to injury crashed out on the cool down lap…