A morale-bosting victory!
Felix Rosenqvist needed this win to close the gap to Raffaele Marciello, and above all to make the break with his rivals. And he did it in style!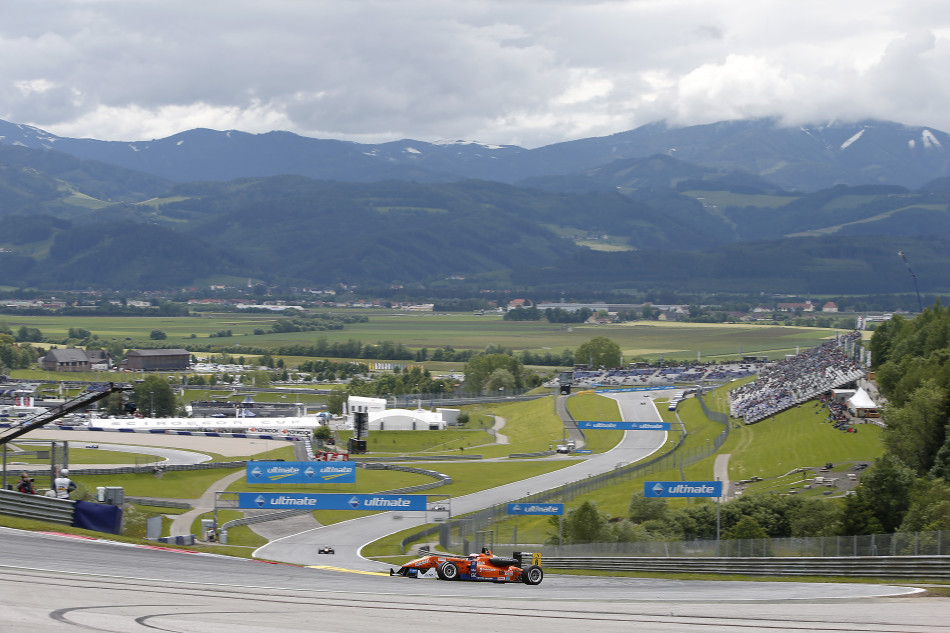 Certain days you just have to go for it! As Raffaele Marciello (Prema Powerteam) was in thirteenth place on the grid, Felix Rosenqvist (kfteile24 Mücke Motorsport) owed it to himself to drive a perfect race. At the start the Swede got the drop on pole sitter Daniil Kvyat (Carlin) and then masterfully controlled the situation till the chequered flag. 
Thanks to his third win of the season after those at Silverstone and Hockenheim, the kfztiele24 Mücke Motorsport driver has consolidated his second place in the overall classification – and above all, his hopes have received a big boost! "The race went off exactly as I'd imagined when I got up this morning and saw we'd be driving on a dry track," was the how the winner analysed the situation. "My only regret is Raffaele Marciello scored too many points by finishing fourth and bagged those awarded for third place. But a bird in the hand is worth two in the bush and it's an important win from a morale point of view. It'll be the same thing for the second race as I have to win again whether it's wet or dry and hope that he has a little less luck." 
Daniil Kvyat's (Carlin) second place is his best result of the season so far. It's the same story for his team-mate Jordan King who scored his first top-3 finish of the year. "I got caught out at the start," said the Red Bull Racing Junior Team driver. "Nonetheless, I felt good in the opening laps as I saw that Felix wasn't at his best and locked up his wheels under heavy braking. But finally, he got into the groove and there was nothing I could do. Finishing second on only my third weekend in Formula 3, isn't too bad! Whether it's wet or dry for the next races don't matter; we're on the pace in all weather conditions here." 
"So far my season's been pretty disappointing as for some time now I've felt I'm quick enough to finish on the podium, but I've not been able to do so," explained King. "Today I had a good scrap with Lucas Wolf and Nicholas Latifi. I'm relaxed as it paid off even if it was pretty hot in some corners! Overall, the result's a boost for Carlin and for myself."  
Marciello, who started from thirteenth place on the grid, managed to limit the damage and avoid the various pitfalls in this exciting race to snatch fourth place by overtaking Latifi (Carlin) on the last lap. The Canadian saw the flag in fifth spot after an encouraging drive.
Sven Muller (ma-con) came home sixth while Alex Lynn (Prema Powerteam) put on the drive of the race with his comeback from seventeenth to seventh place. As Kvyat is not entered for the whole championship, he isn't awarded any points so it's necessary to go to eleventh to find out who scored in race 1. Thus, the other lucky drivers were: Eddie Cheever (Prema Powerteam), Michael Lewis (kfzteile24 Mücke Motorsport), Lucas Auer (Prema Powerteam) and Roy Nissany (kfzteile24 Mücke Motorsport).