Masters Historic Festival welcomes three FIA championships
The Masters Historic Festival is a weekend of vintage racing, an opportunity to experience the sights, sounds, and smells of racecars from the '60s, '70s, and '80s.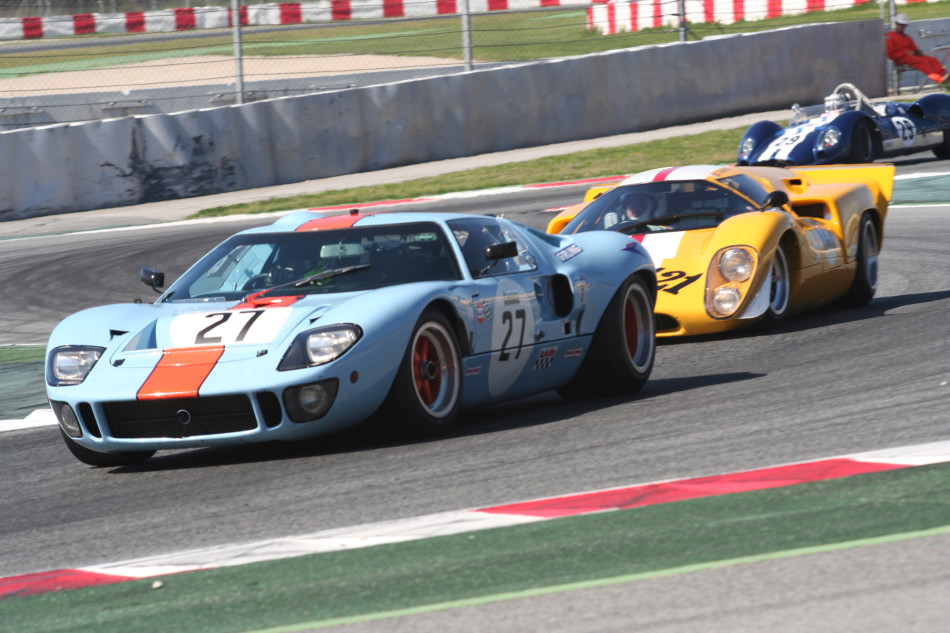 Late May is a busy time on the motorsport calendar, with the Formula One Monaco Grand Prix and the Indy 500 both taking place on Sunday. But it also marks the Masters Historic Festival, taking place at Britain's Brands Hatch Circuit this weekend. 
For fans of historic racing, the Masters Historic Festival presents a unique opportunity to enjoy three of the FIA's championships: the Masters Historic Sports Cars Championship, the Masters Historic F1 Championship, and the Lurani Trophy for Formula Junior Cars.
Famous faces from the world of motorsport have signed up to take part in the historic racing, which gives today's racers the opportunity to drive the cars they grew up watching on track, while celebrity fans including AC/DC's Brian Johnson are also taking part. It will be a busy weekend for the rock legend, who is racing Rick Carlino's GRD 72S in the FIA Masters Historic Sports Car Championship and sharing Masters boss Ron Maydon's Mini Cooper S in the Masters Pre-66 Touring Car event.
"It will be the first time I've raced at Brands Hatch, but I am really excited by it," Johnson said. "Driving around Brands will be great fun, I'm sure, and so different from the Grand-Am racing I've done back home in America. I can't wait."
The first UK round of the FIA Masters Historic Sports Car Championship will see a full grid of cars lining up at Brands, with 32 entrants and two reserves. The field includes a long list of legendary sports cars of years gone by, including Lola T70s, a Ford GT40, a Porsche 911 RSR, and a Chevron B19, to name but a few.
"We are thrilled to see such a full and varied entry for Brands Hatch, said Masters Historic Racing Event Manager Rachel Bailey. "The one-hour race format at Brands will be interesting to watch and see how that affects the results, but with so many competitive cars across all of the classes we should be in for some superb racing. It is particularly pleasing to see a growing number of newcomers and overseas visitors to the championship."
The Lurani Trophy affords fans with the opportunity to watch what were the cars of their day, while the Masters Historic F1 Championship showcases some of the most evocative bygone names in Formula One history: Tyrrell, Surtees, Ensign, Hesketh, and March.