Massive FIA Masters grids at Spa Six Hours
Bumper grids and mouth-watering machinery are a feature of the Masters Historic racing grids at the Spa Six Hours, in Belgium.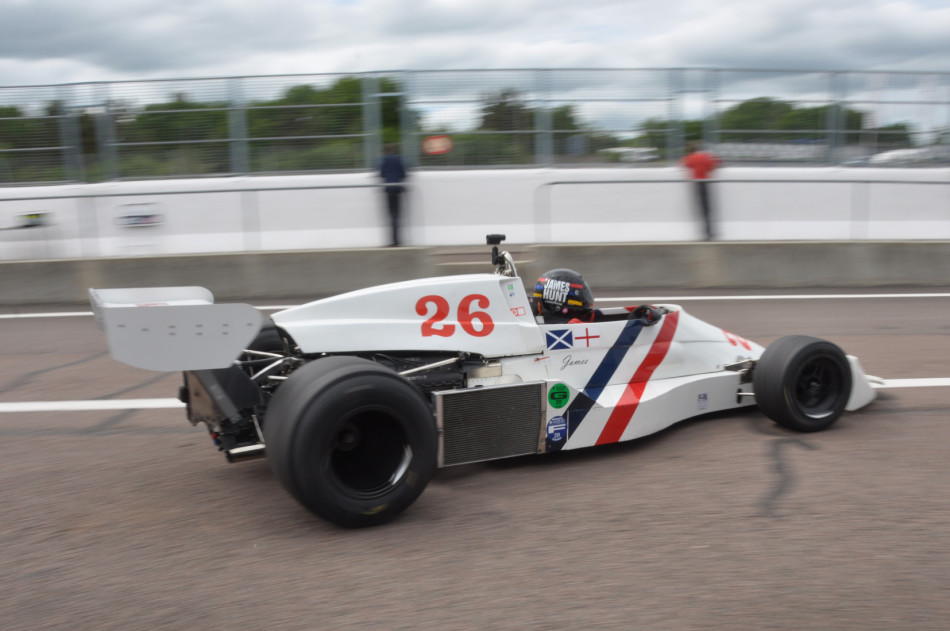 An evocative FIA Masters Historic Formula One Championship 28-car grid is headed by the Hesketh 308 of Michael Lyons who has been dominant this season so far. Against him comes the Tyrrell 012 of Ian Simmonds and the ever-improving Greg Thornton in his Lotus 92/5. 
Simon Fish (Ensign N180) took victory at Spa in 2012 and will be keen to place himself at the head of the pack, while Steve Hartley (Arrows A4) and Marc Devis (Arrows A3) shouldn't be discounted either. The pre-1978 category will be disputed by Katsu Kubota (Lotus 72) and the later 76/1 of Andrew Beaumont, with the early Williams' of Nick Padmore and Daniel Rollinger in touch as well.
The FIA Masters Historic Sports Car entry is an eclectic one with modern McLaren GT racer Zak Brown forsaking his MP4-12C to share Roger Wills' M1C. They take on regular pace-setters Leo Voyazides/Simon Hadfield and the similar cars of Carlos Monteverde/Gary Pearson, David Hart, Steve Tandy, Tarek Mahmoud/Nigel Greensall, Chris Beighton and Grant Tromans/Martin Stretton. Against the big-bangers come Chevrons aplenty, plus Porsches, Ford GT40s, Coopers, the rare Daren, Abarth Osella and Elvas in a 57-strong grid. 
Qualifying takes place on Friday September 20th with race action across Saturday 21st and Sunday 22nd September.