FIA

About FIA

Statutes

Governance

FIA for Society

Courts

Sport

Members

FIA Events

FIA Sport Services

Club Development

International Sporting Calendar

Diversity and Inclusion

SUSTAINABILITY

FIA Mobility Services

CLUB DEVELOPMENT

ADVOCACY PROGRAMMES

TOURISM SERVICES
Marciello disqualified - Auer wins race 3!
After scrutineering Raffaele Marciello has been disqualified from the race handing Lucas Auer his first victory!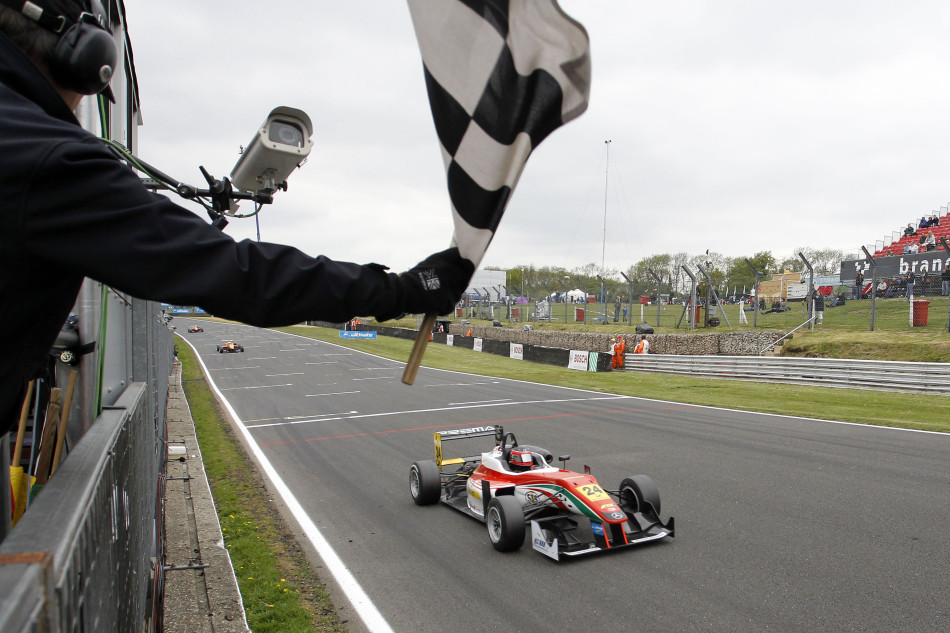 During post-race scrutineering the ratio of the gearbox on Rafaelle Marciello's car was found to be illegal. "Width of gear ratio 12/31 below minimum measurement of 12.75 mm." Thus, the Italian has been excluded from the race. All the other finishers move up one place.
Lucas Auer wins the race in the Stewards' room from Harry Tincknell (Carlin) and Felix Rosenqvist (kftzeile24 Mücke Motorsport). However Marciello retains the lead in the championship from Rosenqvist and Auer.