FIA

About FIA

Statutes

Governance

FIA for Society

Courts

Sport

Competitions

World Championships

Circuit

Rallies

Cross-Country

Regulations

World Championships

Circuit

Rallies

Cross-Country

Off-Road

Hill-Climb

Members

FIA Events

FIA Sport Services

Club Development

International Sporting Calendar

Diversity and Inclusion

SUSTAINABILITY

FIA Mobility Services

CLUB DEVELOPMENT

ADVOCACY PROGRAMMES

TOURISM SERVICES
Malta Motorsport Federation's President Duncan Micallef to make drag racing history
Malta Motorsport Federation's President Duncan Micallef is set to hit the track during the opening round of this year's FIA European Drag Racing Championship, the Main Event, held at UK's Santa Pod Raceway.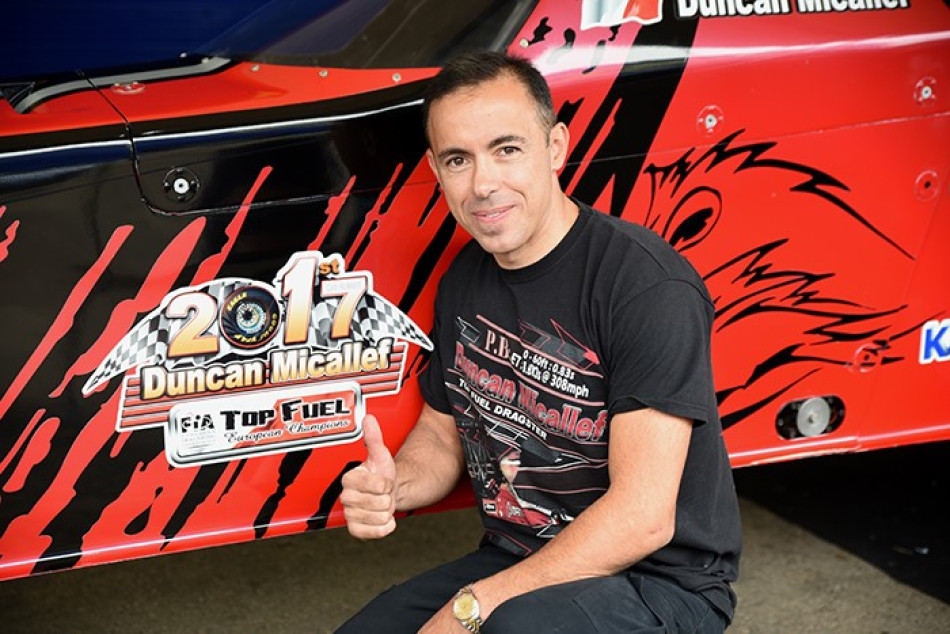 Micallef FIA EDRC outing will mark the first time when a reigning head of an FIA Member Club takes part in FIA-sanctioned drag racing event.
Micallef is, however, no stranger to the discipline, having clinched the 2017 FIA EDRC title in the fastest Top Fuel class, three years prior to being elected MMF President. Micallef returns to international competition for the first time since 2018.