Lotus reveal 2013 F1 challenger
E21 revealed at Enstone as team boss Eric Boullier says team is 'hungry for glory'.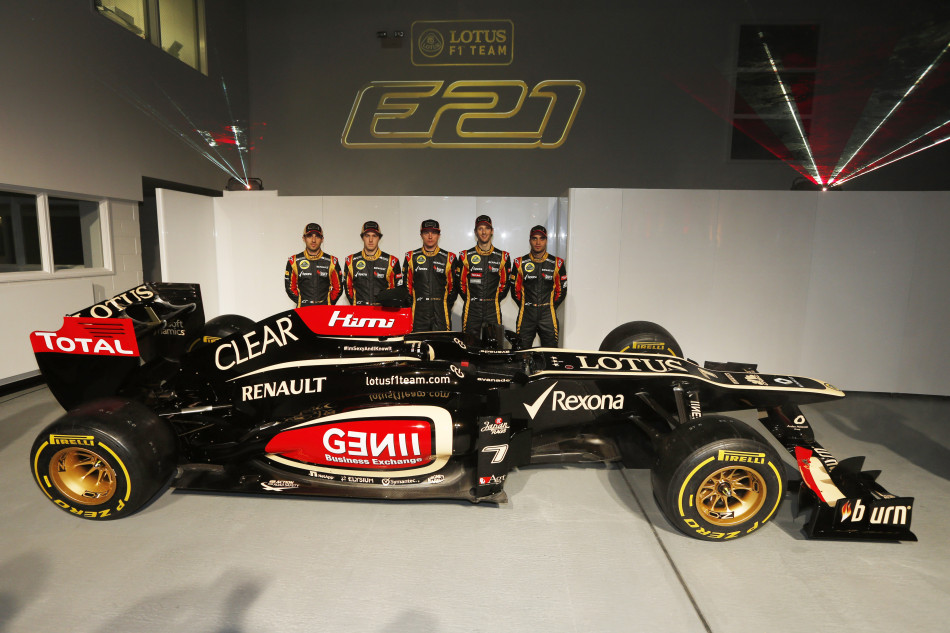 Lotus became the first F1 team to break cover with a 2013 car today and team principal Eric Boullier insisted that with the new E21 challenger "great things are possible".
Revealing the car at the team's factory at Enstone in the UK, Boullier said that based on the progress shown by the team in 2012, when it claimed third place in the Drivers' Championship with Kimi Räikkönen and fourth in the Constructors' Championship, the omens for this year's campaign are positive.
"It's fair to say that great things are possible," he said. "The leap we made from 2011 to 2012 showed what we are capable of. Add to this the continuity and potential of our driver line-up and we have a very powerful cocktail for the season ahead.
"Enstone knows how to win championships but it is a while since we have won, so we are very eager to taste glory again."
Räikkönen, who will spend a second season with the team after making a successful F1 comeback last year, also insisted the team's pedigree means a championship challenge is possible this year.
"It's clear from working with them that they are racers, and you can see in their history that they've won championships. Nothing I saw last year made me think that another championship was impossible in the future," said the Finn, who scored one win and six other podium finishes last year. "Of course, there is some pretty tough competition out there and everyone wants to win. The team has beaten everyone before and there's nothing to say they can't do it again."
While Räikkönen would not be drawn on personal targets for the season, Lotus Technical Director James Allison admitted that the team would be seeking a top-three finish in the Constructors' Championship.
"We want to improve our car in all areas from last year's and we want the improvements we make to be greater than those made by the opposition," he said. "The official target established by the team's owners is to achieve a minimum of third place in the Constructors' Championship."
The team's second driver, Romain Grosjean, meanwhile said he aims to prove his doubters wrong after enduring a difficult 2012 during which he became the first driver since 1997 to receive a race-ban after causing a collision at the start of the Belgian Grand Prix.
"Everyone is waiting to see if I'm able to be consistent, which is where I was lacking a little bit last year," he said. "I know it and I'll do everything I can to prove to people that I'm able to achieve this goal.
"I really want to jump out of the car as many times as possible thinking that I did a good job," he added. "Knowing that everything I could do, I did, and feeling proud of my race or session. I hope to feel that way as many times as possible this year."
The team's new car was presented at launch with a stepped nose design, similar in profile to last year's entry. The FIA has included a provision in its rules for teams to fit a so-called 'vanity panel' over the feature, which has proved unpopular with fans, but Allison said the weight of the panel had led the team to stay with a stepped nose design and added other teams may also opt to stick with 'uglier' profile.
"Such a panel is optional and I would not be surprised if the majority of the grid chose not to make use of it," he said. "The panel will add a few grammes of weight and so is only likely to run on the car if a team can find a performance benefit for doing so."
Elsewhere, the team announced that it has signed 2012 GP2 champion, Davide Valsecchi, as its third driver. "It's a great opportunity – If I do the best job I can this year then it will open up my chances for the future, and we'll see if I'm good enough," he said.