Lotus let down by Indian GP qualifying
Unhappy Raikkonen says car should have been capable of better than seventh on the grid.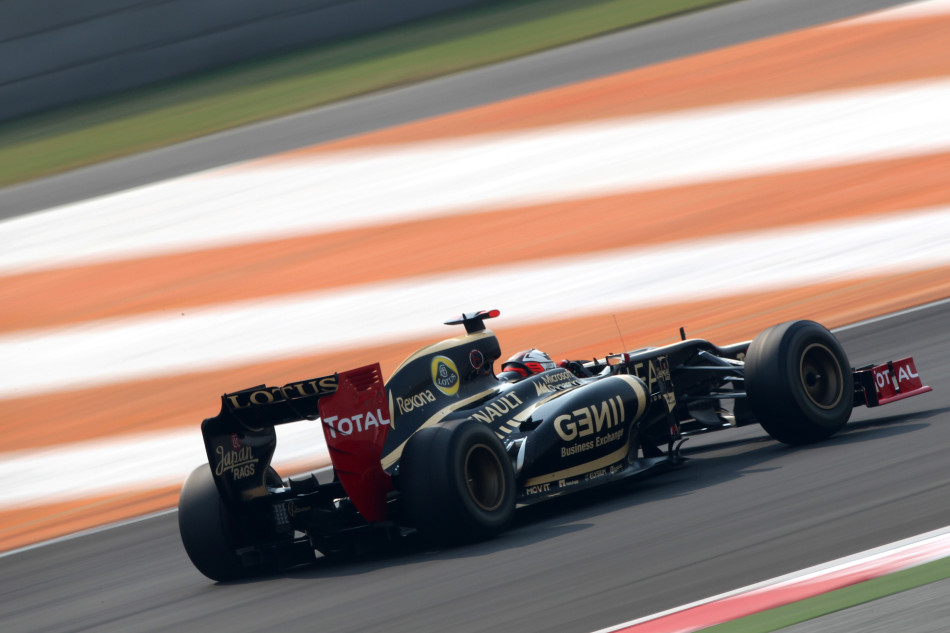 Lotus' Kimi Raikkonen and Romain Grosjean were left disappointed by qualifying for the Indian Grand Prix, with the seventh-placed Finn saying more was expected from the team's E20 car.
"We changed the car after this morning's session and we were quite confident heading in to qualifying," he said. "Unfortunately, we didn't seem to have any grip this afternoon so it was much more difficult than we thought. I'm quite disappointed to be starting from seventh as I thought we had a much better car than that."
Grosjean, meanwhile, was even more disappointed after missing out on Q3 by less than two hundredths of a second.
"I was expecting better so I'm a little disappointed," said the Frenchman, who will start the race from 11th place. "However in terms of strategy, P11 has one advantage as you're the first car that can choose the tyres it will start the race on and I have a couple of new sets in my pocket for tomorrow.
"I'm quite disappointed to
be starting from seventh as
I thought we had a much better car than that."
Kimi Raikkonen
"I wish I could have got through into Q3 and lacking two hundredths of a second to make it there was frustrating," he added. "On my second timed lap I was doing well, but for whatever reason the car snapped on me and I lost time. It was difficult to get everything right, but we're looking strong to score some good points tomorrow."
Trackside Operations Director Alan Permane said: "It was a disappointing result. Romain reported poor overall grip in all corners, whereas Kimi had issues with the low speed corners – a nervous car on entry and poor traction on exit – which are typical comments made about a car which is lacking in all round grip."
Permane concluded that advancing from their grid positions could prove difficult.
"We will do what we can in the race but we've seen very low tyre degradation and overtaking is difficult due to the circuit layout and DRS setup," he said.