Korean GP: McLaren endure torrid race
McLaren left the Korea International Circuit with just one point to show from the weekend after a torrid grand prix saw Jenson Button crash out at the start and Lewis Hamilton finish tenth after his race was wrecked by an anti-roll bar failure.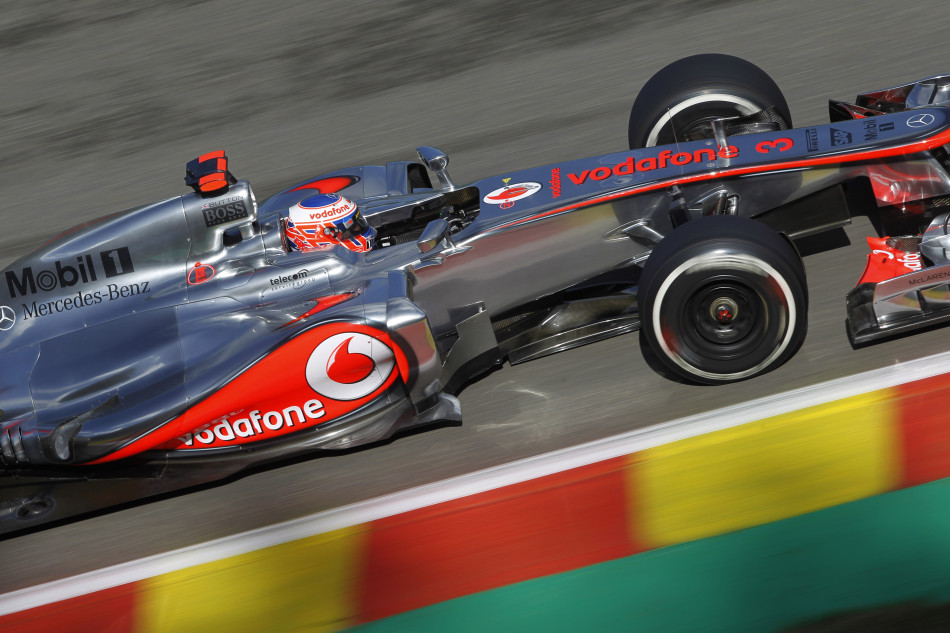 Button's race had already been compromised on Saturday when yellow flags on his final flying lap in Q2 left him out of contention for the top-10 shootout and the Briton had admitted that battling back from an 11th-place start would be tough. In the end, however, his battle was over almost before it began. 
As he headed into turn three after the start, Kamui Kobayashi clipped the rear of Button's McLaren and, losing control, the Sauber driver then ploughed into the front right of the McLaren. Button skittered off track and out of the race his front suspension in tatters. 
 
"I got a really good start and was able to get past both Mercedes," said Button. "Into the first corner, there was a slight incident in front of me [when Sergio Perez braked late and tapped the car in front], so I was forced to run wide and push Nico [Rosberg] off the circuit.
 
"Nico and I then had a good drag-race down the back straight on lap one. I braked really late for turn three, then suddenly Kamui's [Kobayashi] car was climbing all over my car's right-hand side.
 
"It's extremely disappointing. This is a long race, with so much opportunity for everyone. It's a great circuit for overtaking, so it's surprising to see people behaving like that on the first lap."
 
With Button out, all focus shifted to Hamilton and the 2008 champion looked in good shape as he slotted into fourth place behind Ferrari's Fernando Alonso. 
 
However, after Hamilton's first stop on lap 13 he reported that the car felt nervous and thereafter his pace fell away as he struggled with excessive tyre wear, causing him to make three stops for fresh rubber compared with more standard two.
Late in the race a piece of Astroturf from the run-off also became entangled with his sidepod and he was forced to defend 10th place from a hard-charging Sergio Pérez in the final laps. 
 
"I was told after the race that my car had suffered a rear anti-roll bar failure a few laps into the second stint," said Hamilton. "It was safe to drive – and I was trying my best with it, pushing all the way – but it was extremely hard to maintain a good pace. The balance was switching from corner to corner, the car was moving around along the straights, and it was eating up the tyres, which meant we lost further ground by being forced onto a three-stop strategy.
 
"To make things even more difficult, I then picked up some stray run-off Astroturf, which tangled itself around my sideboard winglet for the final few laps. It stalled the diffuser – so I had no rear downforce at the end, which made it even trickier to hang on to 10th place." The result left Hamilton admitting that his title fight is now probably over.

"In terms of winning the world championship, logic suggests that that's probably it for me. Having said that, there are a lot of points still up for grabs, so I'll keep pushing. Stranger things have happened, and I'll never give up."