Korean GP: Hamilton on top in FP1
McLaren's Lewis Hamilton set the fastest lap on Friday morning as practice got under way at the Korea International Circuit. Hamilton set the time of 1:39.148 in the final seconds of the session, narrowly extending the advantage he already had.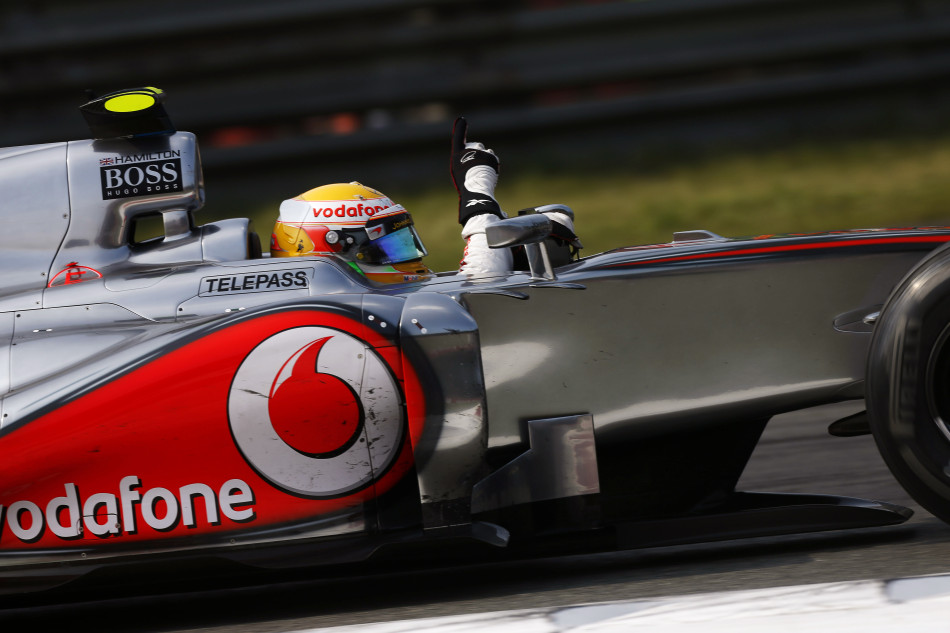 As usual on a dirty track, running in the first half hour was largely limited to installation laps. Four reserve drivers were taking part in the session: Valtteri Bottas for Williams; Guido van der Garde at Caterham; Jules Bianchi for Force India; and Dani Clos at HRT, the only man to set a time in the first 20 minutes was Bottas. His lap of 1:45.225 was six seconds off the fastest race lap of 2011. It was soon eclipsed by Jenson Button, who lowered the benchmark to 1:41.395. Gradually the pitlane became busier as the track cleaned up, and by the halfway mark, most drivers were lapping.
   
One driver late into the running was Timo Glock. Marussia opted to change his steering rack after the installation lap. Later in the session Bottas would have the floor of his Williams removed for inspection but otherwise the session passed without incident. 
   
Though most drivers were struggling for grip, times fell throughout the session. At the hour mark Ferrari's Fernando Alonso had lowered the benchmark to 1:39.857, only to be replaced by Hamilton in the last 15 minutes of the session. The final order had Hamilton ahead of Alonso by three-tenths. Mark Webber was third for Red Bull, ahead of Felipe Massa in the second Ferrari. Sebastian Vettel was fifth in the second Red Bull, ahead of the two Mercedes, with Michael Schumacher shading Nico Rosberg. Romain Grosjean was eighth for Lotus, Paul di Resta ninth for Force India and Jenson Button rounded out the top ten in the second McLaren.