Korean GP: Alonso "no change"
Fernando Alonso today said Ferrari and himself do not need to change their strategy in the last five races of the season.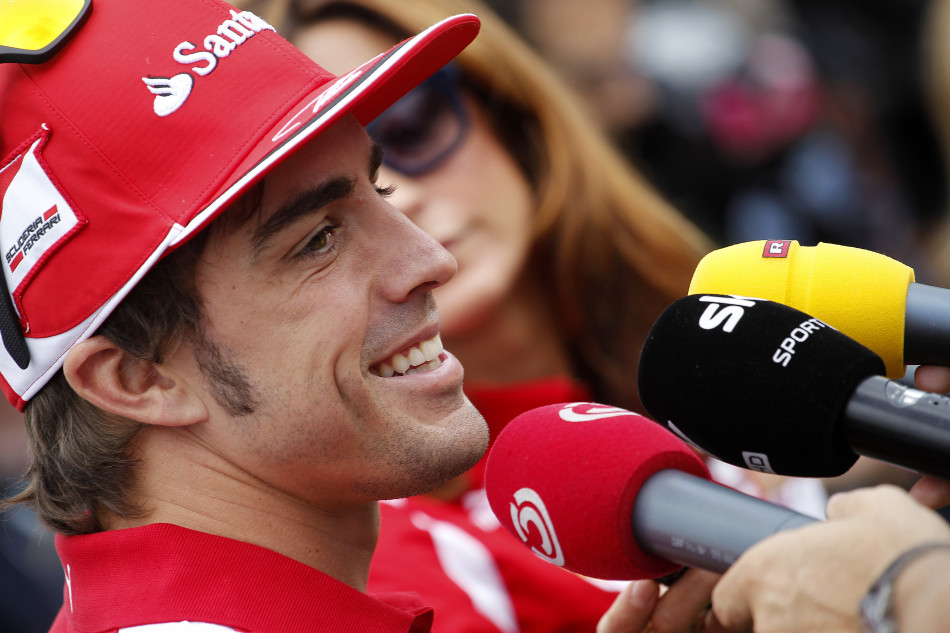 Alonso goes to Korea leading the 2012 Drivers' Championship by four points, his lead steadily eroded since the summer break when it stood at 40 points. Two DNFs – both of which were first corner incidents in which he was blameless – have contributed to the contraction of his lead – though of more concern will be the recent pace of his rivals. Alonso, however, argues that in terms of strategy, nothing has changed.
"We were fighting in all the races the maximum we can, approaching the races to maximise the points we have available," said Alonso in Thursday's FIA press conference. "Sometimes we were on the podium, sometimes we were fourth, sometimes we were fifth and this will not change now. I don't we can over-drive or over-do what is available for us. 
   
"All these last four races, in which we lost a lot points, I think are just some unlucky situations. Things normally change, they go up and down. Hopefully our bad run will finish and we will start a run of good runs until the end."
   
The 2005 & 2006 World Champion professed himself happy with the performance of his team, "I think it has nearly been a perfect championship for us at the moment, with good strategies, good starts, good approach to the races," he said. 
  
Alonso added that the short gap between the Japanese and Korean Grands Prix mitigates against bringing new parts to this race, but he did profess himself to be confident in the machinery he currently has. "I remain reasonably confident that we will be competitive. We've been more or less competitive in the last eight, ten races – maybe not the fastest but always in position to fight for podiums. I think here will be no different."