Karamyshev wins from Dablander
Following Jordi Oriola's victory in Race 1, the second round of the 2013 FIA European Touring Car Cup was won by another Single-Make Trophy SEAT León Supercópa car.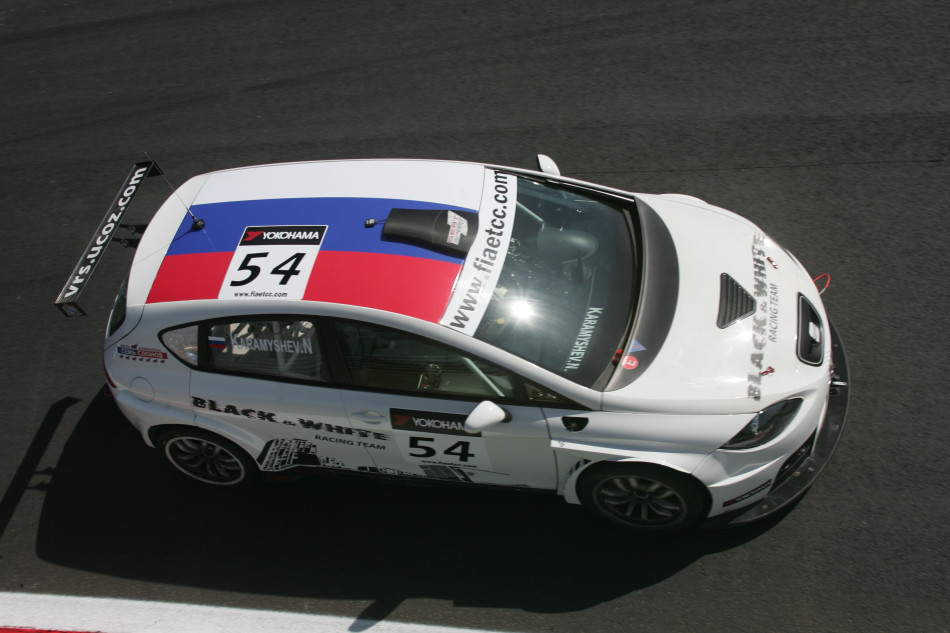 This time, it was Nikolay Karamyshev who was victorious, finishing on the top step of an all-SEAT podium with Mario Dablander second and Anton Ladygin third. Maximum points in Super 2000 went to Petr Fulín, driving a BMW, while once again it was the Ford Fiesta of Kevin Krammes which was victorious in S1600. The result means Fulín leads S2000 after the two Monza races, Karamyshev heads the SMT leaderboard and Krammes has a three point lead in Super 1600.
Once again, the race began behind the safety car thanks to the track conditions. With a reversed grid, it was the SEAT of Ladygin that started from pole position, but first Karamyshev (Lap 5) and then Dablander (Lap 9) passed the young Russian driver. 
In Super 2000, a non-finish by the Honda Civic of Race 1 winner Peter Rikli meant the BMW of Petr Fulín could take a relatively straightforward win, with Christian Fischer's BMW second and Dušan Borković third in a SEAT.
S1600 saw a repeat of the Race 1: Kevin Krammes took his second victory of the day, while Gilles Bruckner was second.
Key moments
Lap 2 - Karamyshev passed Fischer for 2nd. Dablander passed Fischer for 3rd. Oriola went off at the end of the lap.
Lap 3 – Fulín passed Fischer for 4th (and the S2000 lead)
Lap 4 – Comte passed Fulín and Fischer for 4th. 'Luciano' rolled at Turn 11. Ficza passed Hamilton for 7th.
Lap 5 – Karamyshev passed Ladygin to take the lead. Ficza passed Fischer for 6th.
Lap 6 – Petrikov out and back at T6.
Lap 7 – Borković cut T4. Chebotarev spun and continued. Hamilton passed Fischer for 7th.
Lap 8 – Dablander attacked Ladygin at the end of the lap, but Ladygin held him off. Pfister went into the pits.
Lap 9 – Dablander passed Ladygin for 2nd. Niks spun and continued.