This page contains archived information and may not display perfectly
Junior WRC - Exciting new prize package on offer
This year's FIA Junior WRC champion can choose between driving a Ford Fiesta Rally2 or the Rally3 version next season in an exciting new-look prize package.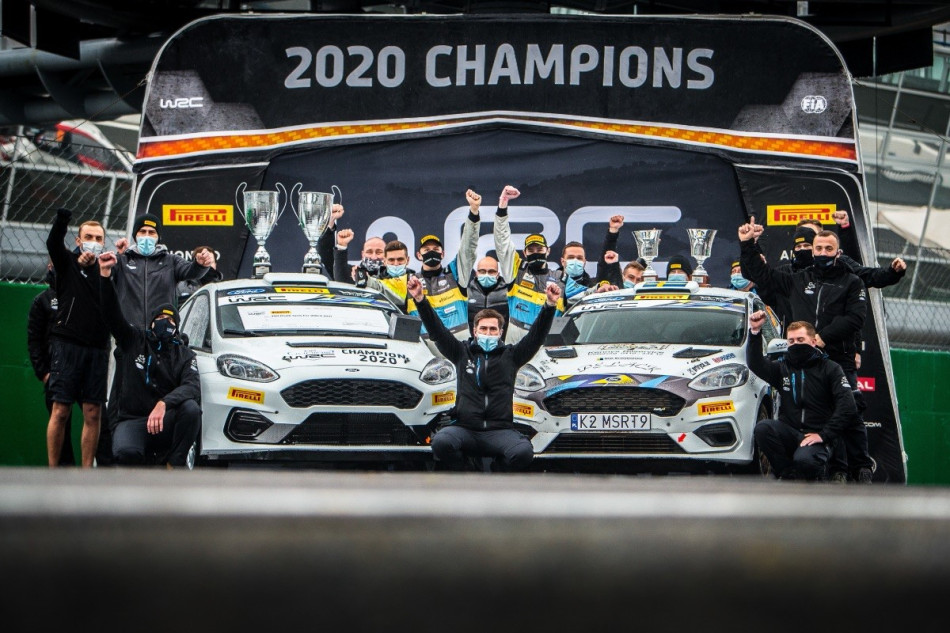 The 2021 FIA Junior WRC Championship will offer the 2021 champion a choice between two prize packages in an effort to ensure progression within the FIA World Rally Championship and a sustainable career path.
Drivers will still be fighting for the 'biggest prize package in rallying', which will include the keys to a brand-new M-Sport Ford Fiesta Rally2, 200 Pirelli tyres, free registration for the 2022 WRC3 Championship and free entries for five 2022 WRC rounds. In order to guarantee progression in the WRC, the ownership of the Ford Fiesta Rally2 will be on the condition of the champion competing in a minimum of five WRC events in 2022.
Due to the difficult conditions and adversity currently facing all rally competitors, M-Sport Poland, WRC and the FIA have recognised that another route of support could be preferred for future FIA Junior WRC Champions.
An alternative prize package will be made available to the 2021 FIA Junior WRC Champion to guarantee progressing their career in the 2022 WRC. The alternative prize on offer will be five fully funded drives in a four-wheel drive M-Sport Poland-built Fiesta Rally3 on five selected WRC rallies in 2022 including registration for WRC's Rally3 category championship. The prize package is fully supported by M-Sport, Pirelli, WRC Promoter and the FIA, which will still allow the eventual champion to step up, in terms of machinery, while also developing their road-knowledge of WRC events. Most importantly, it offers drivers the opportunity to demonstrate their ability behind the wheel of a rally car in front of and against the world's best teams and drivers.
Maciej Woda, FIA Junior WRC Team Director, said: "It is of paramount importance to FIA Junior WRC and our stakeholders that drivers are able to develop and progress their WRC careers after winning the FIA Junior WRC Championship. We have consulted current, former and potential Junior WRC drivers about the prize package and taken their feedback on board which is crucial to running any successful championship. By introducing the alternative prize package, we are recognising the challenge that all drivers face when stepping up to a higher category.
"M-Sport, for good reason, has worked hard to develop its Ladder of Opportunity which reflects the FIA's Rally Car Pyramid. Thankfully we are in a fortunate position to offer a car at every level of the FIA Rally Car Pyramid and, with the introduction of the Rally3 category, there is now a more accessible entry-level tier for four-wheel drive machinery. The new Fiesta Rally3 allows us to offer five fully funded prize drives in the WRC in four-wheel drive machinery as opposed to expecting the champion to obtain budget to run a Rally2 car on five WRC rounds. Should the champion have the resources in place to run a Rally2 programme, that's fantastic and we wouldn't discourage them from doing so. The objective of the alternative prize package is simply to safeguard the champion's future of competing on WRC events. We hope in turn this will encourage more drivers to look at Junior WRC as a viable option too, knowing there is a more accessible prize option. The pedigree and history of the championship highlights just how much talent our champions have, we want to be able to make sure this year's champion has every opportunity to show their skill after winning the championship."