Hungarian GP: Race preview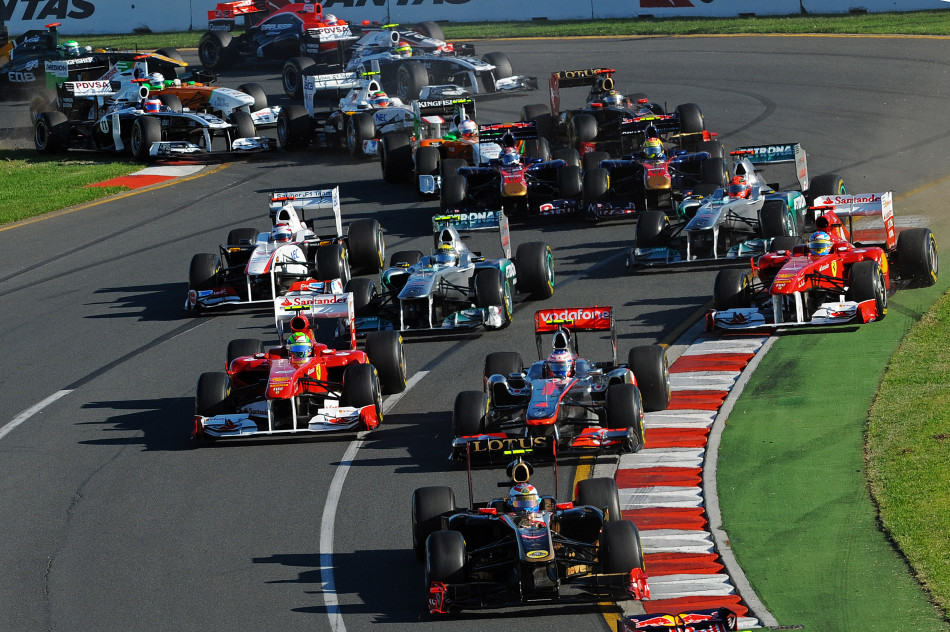 Race
Preview

2012 HUNGARIAN GRAND PRIX
27-29 JULY 2012

  

Just one week after Fernando Alonso's superb victory at the German Grand Prix, the Ferrari driver will resume his quest to land a third Formula One Drivers' World Championship title at the Hungaroring, the scene of his first grand prix victory. 
 
The Hungarian Grand Prix has been on the F1 calendar since 1986 and the tight and twisting confines of the track present teams with a challenge similar to that encountered in Monaco – how to maximise high-downforce performance.
 
With 14 corners and just one real straight, teams will be aiming for high levels of aerodynamic grip but will also be looking for optimum levels of mechanical grip. Hence, Pirelli will bring its Medium and Soft tyres to Hungary. However, finding good grip here isn't easy. The circuit is used infrequently and as such grip levels are always low at the start of the weekend. The evolving nature of the track makes finding the perfect set-up difficult.
 
The weather also plays its part. Hungary can be punishingly hot in midsummer and the high temperatures mean tyre degradation and wear rates can be a factor. The Soft tyre will extract maximum grip but it could the durability of the Medium that decides the outcome.
 
As mentioned, the Hungaroring holds good memories for Fernando Alonso, but a number of title contenders will be hoping to colour the Ferrari driver's perception of the circuit. In the title race, Alonso may be 34 points ahead of Red Bull Racing's Mark Webber and a further 10 clear of defending champion Sebastian Vettel but a single mistake through any of the circuit's snaking turns could see that lead eroded in an instant. 
 
For the championship leader it will simply be a case of recapturing past glories and if he can do that he will go into F1's traditional post-Hungary break with a commanding championship lead. It should be a fascinating race.

 
CIRCUIT DATA
 

Hungaroring


Length of lap  
4.381km
Lap record
1:19.071
(Michael Schumacher,
Ferrari, 2004)  
Start line/finish line offset 0.040km
Total number of race laps 

70
Total race distance  
306.630km
Pitlane speed limits  
60km/h during practice,

100km/h during qualifying and race

   
CHANGES TO THE CIRCUIT SINCE 2010
 

►The track has been resurfaced around Turn 14.

 

 

 

 

 

 

 

 

 

 

 

 

 

 

 

 

 

 

Hungarian GP
Fast Facts
► The Hungaroring has been a feature of the F1 calendar since 1986, meaning that this will be the 27th edition of the race. 
► Michael Schumacher has won the race more times than any other driver, with four wins to his credit, one ahead of Ayrton Senna.
► Despite the lack of overtaking opportunities at the Hungaroring, pole position does not guarantee a win,at least not lately. Since 2005 there's been just one winner from pole (Lewis Hamilton in 2007). Conversely, in the five years before the '05 race, the race was won from pole four times (the only exception was 2000 when Mika Hakkinen won from third on the grid).
► Jenson Button's win from 14th on the grid in the rain-hit 2006 race represents the biggest gap between starting position and the top of the podium. Button is followed in that regard by compatriot Nigel Mansell, who scored victory from 12th on the grid in 1989. The Ferrari driver powered his way through the field in the race after complaining of being hindered by traffic in qualifying.

► The wet race of 2006 also saw Pedro de la Rosa record the only podium finish of his career to date. Racing for McLaren in place of Juan Pablo Montoya, the Spaniard drove a well-judged race from fourth on the grid to finish second. His next best finish is fifth, a placing he's managed four times so far (Italy '01, Bahrain '05, and Turkey and China in 2006). 
► The Hungaroring was the scene of Fernando Alonso's first grand prix win, in 2003. At the time, it made the Spaniard F1's youngest winner, at 22 years and 26 days, some 78 days younger than previous record holder Bruce McLaren. The Australian driver's record had stood for 43 years. Alonso's reign would last just two: Sebastian Vettel smashed it with victory in Italy in 2008, aged just 21 years and 73 days.
► Former Toro Rosso driver Jaime Alguersuari also set a record in 2009 when making his F1 debut here he became the youngest ever F1 race driver at just 19 years and 125 days.

► The Hungaroring was the scene of Thierry Boutsen's final F1 win, although it wasn't exactly memorable for thrills and spills. Boutsen grabbed the only pole of his career and despite having a slower car managed to make it as wide as possible and kept Ayrton Senna at bay for 77 laps. Boutsen's previous wins had come in Canada and Australia in 1989. 
► Caterham's Heikki Kovalainen claimed his first (and to date only) F1 win at the Hungaroring in 2008. The Finn, driving for McLaren, started second behind team-mate Lewis Hamilton. However, both were eclipsed at the start by Ferrari's Felipe Massa. Hamilton slotted into second but fell back after suffering a puncture. Massa looked on course for a comfortable win, but three laps from home his engine expired, handing Kovalainen a lead he didn't let go. 

Hungarian GP
Race Stewards
Biographies
DANNY SULLIVAN
FORMER F1 DRIVER, INDIANAPOLIS 500 WINNER AND CART INDY CAR CHAMPION
US racer Danny Sullivan made his Formula One debut with Tyrrell at the 1983 Brazilian Grand Prix. He raced just one season in F1, scoring a best result of fifth at the Monaco Grand Prix. In 1984, Sullivan returned to the US where he resumed a successful Indy Car career. He is perhaps best known for his 'spin and win' victory at the 1985 Indianapolis 500, where he passed leader Mario Andretti, survived a 360 degree spin, and then caught and re-passed Andretti to claim the Borg-Warner Trophy. He won the Indy Car World Series title in 1988. After 17 victories from 170 Indy Car starts he drew a line under his open-wheel career in 1995. He finished third in the Le Mans 24 Hours in a Dauer Porsche 962 in 1994. He made four starts at Le Mans, the most recent being 2004, a year he also competed in the European Le Mans Series and ALMS.
DR GERD ENNSER
MEMBER OF THE DMSB'S EXECUTIVE COMMITTEE FOR AUTOMOBILE SPORT; FORMULA ONE AND DTM STEWARD
Dr Gerd Ennser has successfully combined his formal education in law with his passion for motor racing, to become a motor sport official. He began helping manage a local motor sport club while still active as a racing driver and since 2006 he has been a permanent steward at every round of Germany's DTM series. Since last year he has also worked as a Formula One steward at Grands Prix. Dr Ennser, who has worked as a judge, a prosecutor and in the legal department of an automotive-industry company, has also been a member of the steering committee of German motor sport body, the DMSB, since spring 2010, where he is responsible for automobile sport. In addition, Dr Ennser is a board member of the South Bavaria Section of Germany's biggest auto club, the ADAC.

RADOVAN NOVAK

SEC. GENERAL OF THE ACCR (AUTOCLUB OF THE CZECH REPUBLIC); WORLD MOTOR SPORT COUNCIL MEMBER

Radovan Novak has been actively involved in motorsport since 1963 and rose to become Secretary General of the ACCR in 1990. Since 1991 he has held the role of President of the FIA Central Europe Zone and over the past two decades he has acted as a steward and observer in WRC and ERC rallies, EC autocross and rallycross events and WTCC and GT races. He has been a Formula One steward since 1994. From 1994 to 2006, he was a member of the FIA Off-road Commission and was made a member of the World Motor Sport Council in 1998. In 2000 he became a member of the Sport Commission at the Ministry of Sport of the Czech Republic. An avid racer and co-driver, Radovan Novak has won a number of Czech rallying events.
Hungarian GP
Championship Standings
(Drivers)
Hungarian GP
Championship Standings
(Constructors)

Hungarian GP
Formula One Timetable
& FIA Media Schedule

THURSDAY
Press Conference

FRIDAY
Practice Session 1
Practice Session 2
Press Conference

SATURDAY
Practice Session 3
Qualifying
Followed by unilateral and 
press conference

SUNDAY
Drivers' Parade
Race 
Followed by unilateral and 
press conference


15.00
 

10.00-11.30
14.00-15.30
16.00


11.00-12.00
14.00-15.00




12.30
14.00
 
 
ADDITIONAL MEDIA OPPORTUNITIES


QUALIFYING
All drivers eliminated in Q1 or Q2 are available for media interviews immediately after the end of each session, as are drivers who participated in Q3, but who are not required for the post-qualifying press conference. The interview pen will be located beside the FIA hospitality unit in the paddock.

  
RACE 
Any driver retiring before the end of the race will be made available at each team's garage/hospitality.
In addition, during the race every team will make available at least one senior spokesperson for interview by officially accredited TV crews. A list of those nominated will be made available in the media centre.