This page contains archived information and may not display perfectly
Home heroes lead the field for World RX round two at Höljes
A trio of homegrown heroes are setting the pace in the FIA World Rallycross Championship after the opening round of the 2021 campaign in Barcelona, and following their commanding podium lockout on Spanish soil, they are now aiming to maintain that momentum in front of the enthusiastic Swedish fans in round two at Höljes next weekend (20-22 August).
One of the world's most iconic rallycross tracks, Höljes is nestled deep in the Värmland forest not far from the Norwegian border and has been a popular World Championship fixture ever since the series' inception in 2014.
Kevin Hansen leads the field into Swecon World RX of Sweden, having overcome elder brother Timmy and Johan Kristoffersson in the final at the Circuit de Barcelona-Catalunya last month for a second career success at elite level. 
The Hansen World RX Team driver is a multiple winner at Höljes at European level and has been a podium-finisher in the World Championship event held at the circuit in each of the past two seasons, taking the chequered flag second on both occasions. He will be targeting the highest step next weekend as he bids to extend his advantage.
"I'm really excited for Höljes, and having the fans back trackside will be incredible – we missed them so much last year and we're super pumped to put on a good show for them all," said the 23-year-old. 
"Our development over the winter was focussed more on tracks like Höljes rather than Barcelona, so we are hopeful of having made a solid improvement from last year's event. We know we have a good car, and we have a good feeling right now. The competition is going to be tough and it's going to be the usual suspects at the front so it will all come down to getting a good start to the weekend and then maintaining that form."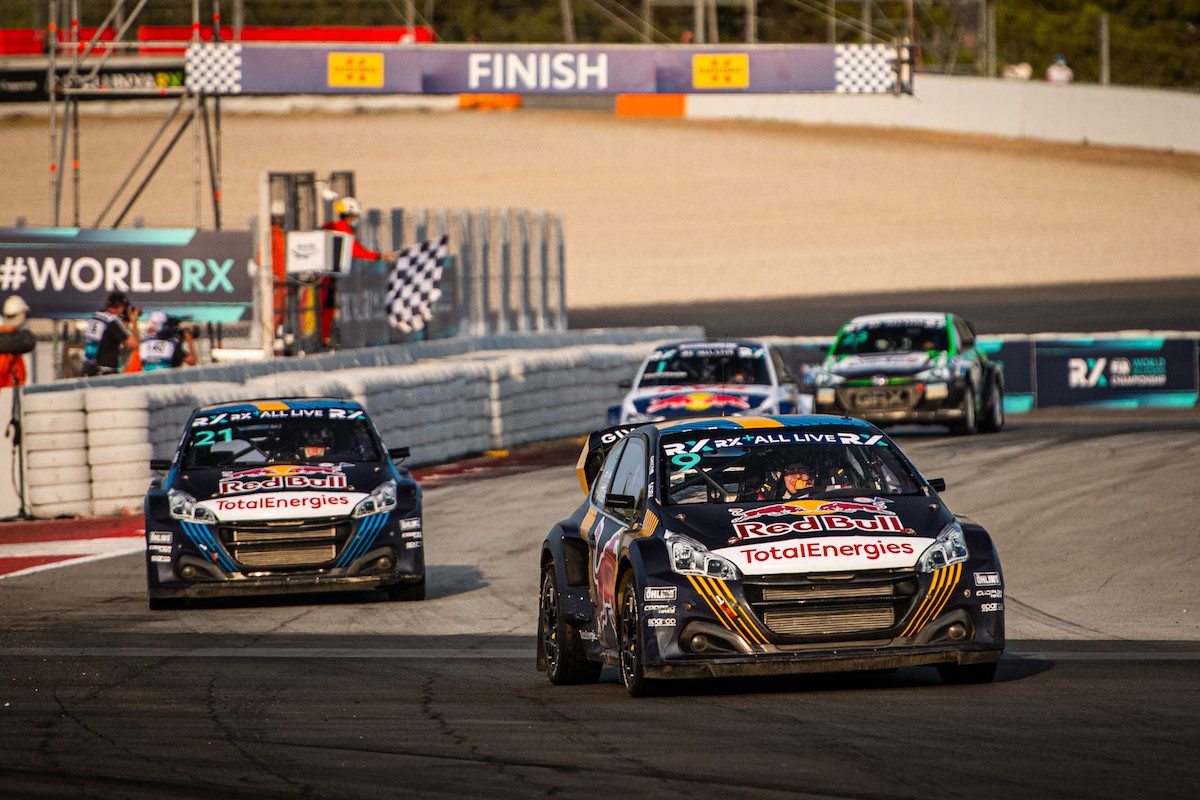 The championship leader will not have it easy, however. For starters, his two closest pursuers are both world champions – Timmy Hansen in 2019 and Kristoffersson in 2017, 2018 and 2020. The former is just two points adrift of his younger sibling, and having not reached the rostrum at Höljes since 2016, will be particularly fired-up to turn the tables and seize the initiative in the chase for the coveted crown.
Kristoffersson, by contrast, knows just what it takes to triumph around the challenging 1,210m Höljesbanan circuit, having done so in each of his title-winning years. After a Q1 disqualification left him playing catch-up in Catalunya, the KYB EKS JC ace will be determined to score his first victory in the team's potent Audi S1.
In only his second full campaign in the World Championship, Krisztían Szabó occupies fourth spot in the Drivers' standings for GRX-SET World RX Team following a solid season-opener, and the Hungarian was a podium-finisher at Höljes on his way to the Super1600 (now Euro RX3) laurels in 2017.
Team-mate Niclas Grönholm, meanwhile, needs a good result after his Spanish charge ended at the semi-final stage when he came off worst in a first corner collision. The flying Finn should have been in the World RX title hunt in 2019 only for an early-season bout of appendicitis to cause him to miss two events and dash his chances, so his raw speed is certainly not in doubt.
Countryman Juha Rytkönen will be bidding to replicate the scene-stealing performance he produced on his dazzling World RX debut at Kouvola last summer, when he took the fight to Kristoffersson in the final, while former rally star Kevin Abbring displayed flashes of real form in Barcelona behind the wheel of Unkorrupted's striking Renault Mégane.
The FIA RX2e Championship – the first-ever FIA electric rallycross championship – is similarly Höljes-bound for the second outing of its inaugural campaign.
RX2e's debut around the Circuit de Barcelona-Catalunya electrified the international rallycross landscape, with former World Championship star Guillaume De Ridder claiming a commanding clean sweep as he raced to the top step of the rostrum. The Belgian was pushed hard by fellow ex-RX2 Series front-runners Jesse Kallio and Fraser McConnell, but a first corner clash in the final meant the eagerly-anticipated three-way showdown unfortunately never materialised.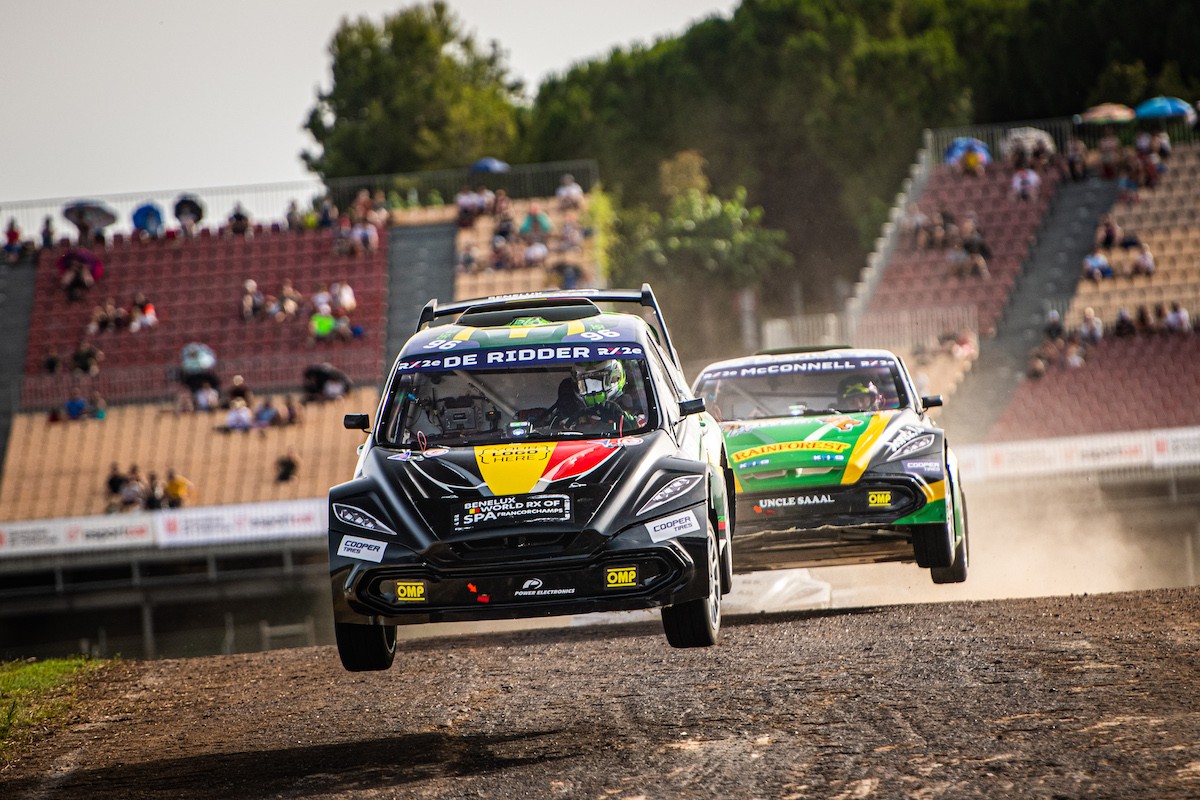 Four weeks on, the Finn and Jamaican have their chance to redress the balance, but they will be far from the only threats to De Ridder's early dominance. British teenager Patrick O'Donovan will be eager to reproduce his podium-finishing form from the season-opener, while Spaniard Pablo Suárez narrowly missed out on a top three result in front of his home fans.
A 24-car grid will assemble at Höljes for the curtain-raiser in the FIA European Rallycross Championship's headlining Euro RX1 series – and a close contest is in prospect, as a cluster of Scandinavian specialists take on France's finest.
Arguably the highest-profile entrant is former Euro RX champion and regular World RX front-runner Anton Marklund in a Volkswagen Polo, the Swede having won at Höljes in 2017 on his way to clinching the Supercar (now RX1) crown.
Two-time event-winner Thomas Bryntesson rejoins the fray in a similar car, Sivert Svardal will enter the weekend with a spring in his step having recently won the Norwegian Rallycross Championship and 1999 European champion Per Eklund returns to action at the age of 75 in his beloved VW Beetle. The Swede – an indisputable legend of the sport – is clearly looking forward to measuring himself against the cream of rallycross' current crop.
"I've spent a lot of time at Höljes during my career," Eklund said. "I helped to build the circuit almost 50 years ago and then won the first rallycross event to be held here, so it's somewhere that holds a lot of very fond memories for me and I feel a real connection with the place. It might not be my closest circuit, but it's like a second home – for me, quite simply, Höljes is rallycross.
"It's this wonderful little track in the middle of nowhere that never fails to produce exciting, high-quality action. It was a strange experience racing in front of empty grass banks last summer, because the fans are such a huge part of the whole Höljes appeal – their enthusiasm creates that unmistakeable atmosphere that makes it all so special, and it's fantastic to have them back again this year."
The French contingent will be spearheaded by a pair of brothers – Jean-Baptiste (JB) and Andréa Dubourg, and Fabien and Jonathan Pailler, who between them boast 16 rostrum appearances in European competition.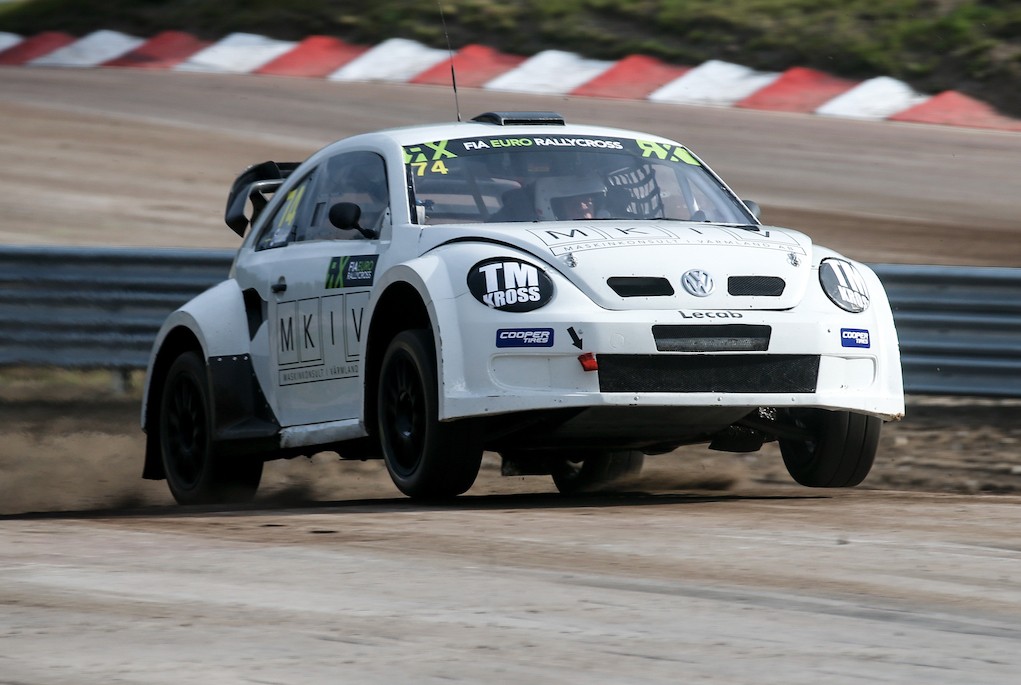 The new Euro RX3 campaign is already shaping up to be a mouthwatering duel for honours between last year's highest-scorer and this season's standout rookie. In Barcelona, Yury Belevskiy picked up from where he had left off seven months earlier, registering maximum points from the weekend to get his title bid off to the perfect start, but he was pushed hard by impressive newcomer Kobe Pauwels in another Volland Racing Audi A1, as the Belgian excelled on his international debut in top-flight rallycross.
Belevskiy is very much the benchmark in Euro RX3 in 2021, but any fears that he would run away with the championship were quashed in Spain, as a number of competitors put the Russian under serious pressure.
Teenage prodigy Pauwels found himself out-of-luck in the final after a first corner tag sent him sideways and dropped him to the tail of the field, but he – along with fellow Audi aces Timur Shigabutdinov, Zsolt Szíjj 'Jolly', Marat Knyazev and Damian Litwinowicz – proved that Belevskiy will not have things all his own way.
Škoda star Jan Černý was one of the few drivers to truly threaten the all-conquering Audis until mechanical issues struck at the semi-final stage when he was on-course to reach the final, while Janno Ligur – a podium-finisher at Höljes in 2017 – rejoins the grid in a similar car following a year's absence.
Event entry lists can be found below: