Hirvonen takes food for thought from Mexico
Citroen driver Mikko Hirvonen has pointed at the Power Stage on the final day of Rally Guanajuato Mexico as a perfect illustration of the improvement he has to make in order to match his eight-time world champion team-mate Sebastien Loeb.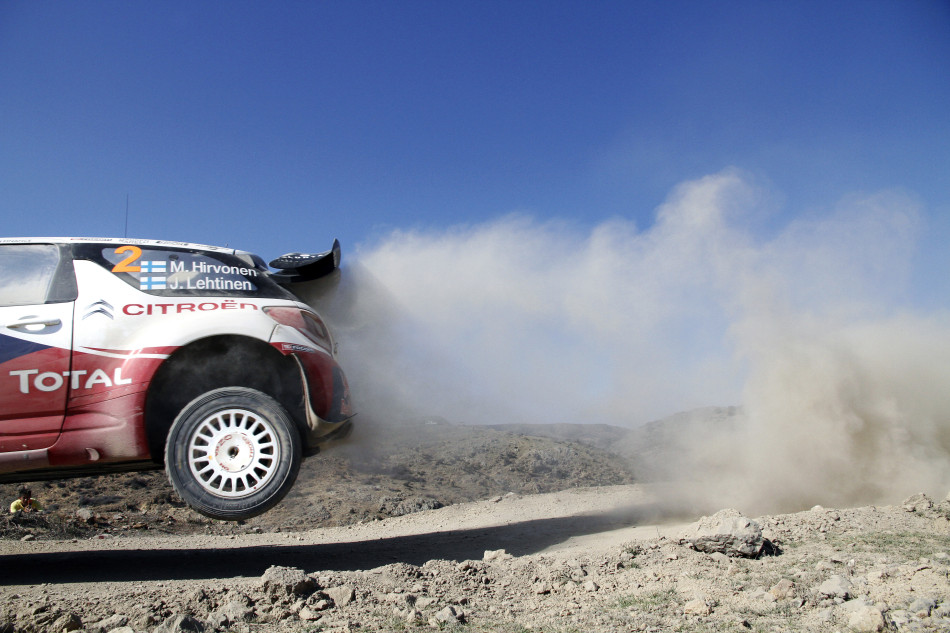 "I've discovered a lot about the DS3 already, but I just need to find a way to drive this car a bit more effectively," said Hirvonen afterwards. "Sometimes, my old way of driving [with Ford] is still stuck between my ears. This car turns in very easily and gently, but if you are not completely in tune with it, the result is what happened on the Power Stage. I just went a little bit wide on a couple of corners and that is where the time went."
But while he acknowledged that there was more to come, Hirvonen was pleased with his performance in Mexico: the first time that he had competed with the Citroen DS3 WRC on gravel.
"It went really well: I understand the car better and I have a lot more to think about now before the next rally on gravel in Portugal," added Hirvonen. "There were many occasions where I was close to the times of Sebastien and the important thing for me now is to continue that improvement."