The hard challenge starts now!
Formula One race winner Robert Kubica has gone fastest in Qualifying for round four of the FIA European Rally Championship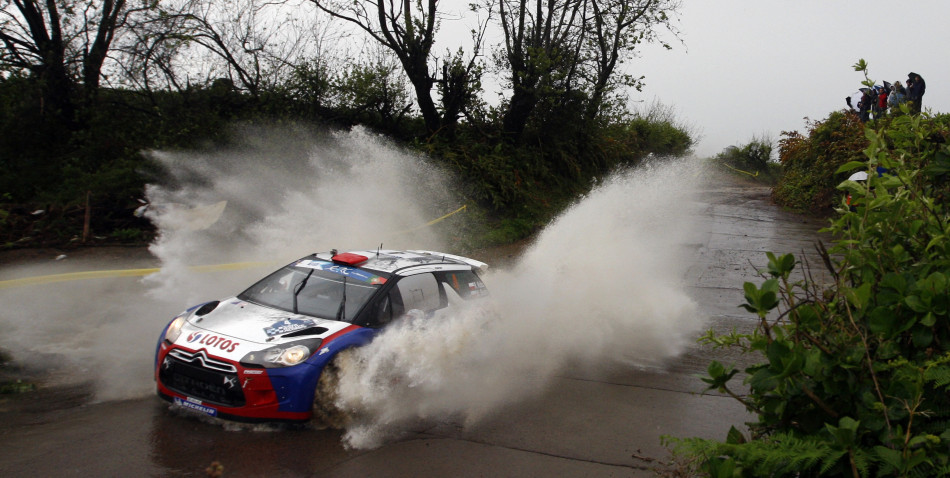 Kubica was quickest by 3.913s over the 3.27-kilometre course and earns the right to choose his starting position for leg one first when the road selection ceremony gets underway at 12:00hrs local time.
However, because this will be the first time that Kubica has taken part in this process, the Polish ace said he is unsure whether to start higher up or lower down in the starting order for Thursday's opening test.
"Actually I would prefer to be further back because now I don't know which position is the best to choose," Kubica said. "I have no experience and with so much surface changes on the stages it's very difficult to know what is the best. Without being here before you don't know how the roads are developing and whether the grip level is damp or wet or getting worse. Some places will get better, some places will get worse."
Kubica revealed he had considered reducing his pace during the timed run after making changes to the set-up of his Citroën DS3 RRC following free practice.
"I just changed a bit the car set-up for the qually run to improve the overall grip because the conditions were very poor," he explained. "I was trying to back-off to let guys like Craig [Breen] and Jan [Kopecký] to be in front to see what they choose but as we did quite a big change on the set-up I needed to get the feeling to compare the set-up [so I had to push]."
Following Bryan Bouffier's withdrawal 10 drivers tackled the Qualifying Stage. Jérémi Ancian (Peugeot Rally Academy) was second quickest with factory ŠKODA driver Kopecký, the current ERC leader, third fastest followed by Breen, Bernardo Sousa (Ford Fiesta RRC) and Azorean champion Ricardo Moura, who is making his competition debut in a Fabia Super 2000. Bruno Magalhães, Mark Wallenwein, Jan Černý and Jean-Michel Raoux completed the top 10.