Hamilton on top in FP3
McLaren's Lewis Hamilton set the fastest lap of FP3, while race rival Sebastian Vettel spent most of the session in the garage.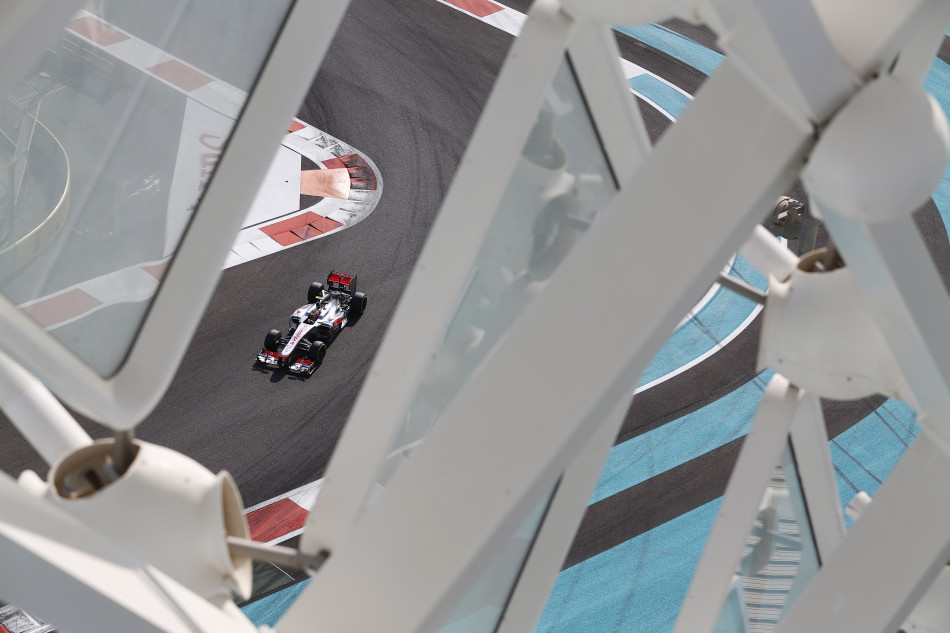 As had been the case on Friday afternoon, McLaren's Lewis Hamilton seemed to be in a class all of his own in FP3. The McLaren driver rose to the top shortly before the halfway mark and was impossible to budge on either tyre compound.
"Obviously this morning wasn't ideal, not being able to run – we didn't get the answers that we were hoping for."
Sebastian Vettel
When proper running got underway, Kamui Kobayashi set the early benchmark with 1:45.628 but that was soon eclipsed by the front-runners. Hamilton's first proper effort lowered the bar to 1:42.851, he then went faster with1:42.148 and later his best time of the session 1:42.130. Team-mate Jenson Button got closest to Hamilton, his best time being 1:42.420.
Perhaps more interesting was the sight of championship leader Sebastian Vettel, sitting in his car as Red Bull mechanics rebuilt his front brakes. After his installation run Vettel did not re-emerge from the pits until the final two minutes. He was able to cross the line in time to start one fast lap, and managed to instantly jump to third with 1:42.614, setting the fastest middle sector of the session, finishing a tenth ahead of team-mate Mark Webber who was fourth.
"Obviously this morning wasn't ideal, not being able to run – we didn't get the answers that we were hoping for," said Vettel.
Behind them Nico Hülkenberg had a good run to fifth for Force India, Romain Grosjean was sixth for Lotus on a track he clearly enjoys. Pastor Maldonado completed the session in seventh for Williams, ahead of Fernando Alonso who was eight, after spending much of the session with his Ferrari liberally-smeared in flo-vis paint. Kimi Räikkönen was ninth in the second Lotus and Paul di Resta was tenth for Force India.
Outside the top ten, Felipe Massa was 11th for Ferrari, Sergio Pérez 12th for Sauber. The Mercedes came next with Nico Rosberg 13th and Michael Schumacher 14th, ahead of the second Sauber of Kamui Kobayashi. Jean-Eric Vergne (16th) was next for Toro Rosso, followed by Bruno Senna's Williams and then team-mate Daniel Ricciardo in 19th. 
In the battle of the backmarkers, Heikki Kovalainen was 19th for Caterham, ahead of the Marussia pair of Timo Glock (20th) and Charles Pic (21st). Vitaly Petrov was 22nd in the second Caterham and HRT brought up the rear with Pedro de la Rosa in front of Narain Karthikeyan. The gap between first place and last was just under five seconds.