Hamilton on top again in Hungary
Mercedes continue to dominate at the Hungaroring with Vettel the closest challenger.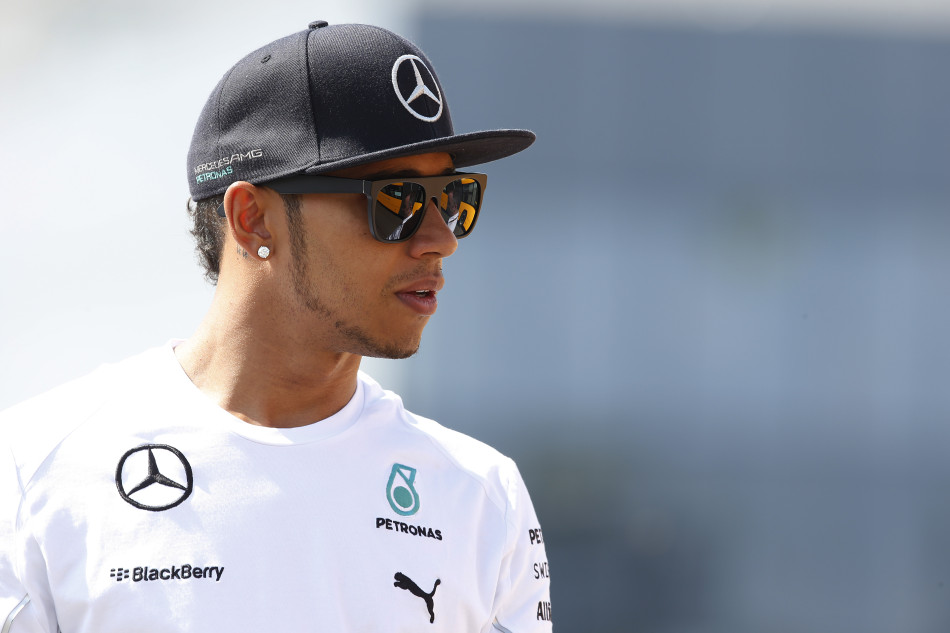 Lewis Hamilton continued to set the pace at the Hungaroring, beating Nico Rosberg to the top of the second free practice timesheet by just over two tenths of a second.
Hamilton, who has won the Hungarian Grand Prix four times in seven attempts, outpaced team-mate Nico Rosberg on both the medium and soft compounds on offer.
It wasn't all plain sailing for Hamilton, however, as during the session he complained about his brakes, telling his team he was having trouble stopping the car. Team-mate Rosberg was also less than comfortable, the German frequently asking for advice on where he could improve his times.
Behind the title contenders, Red Bull Racing's Sebastian Vettel, who has never won at the tight and twisting Hungaroring, was third fastest, taking his RB10 to within seven tenths of a second of Hamilton's benchmark.
Fernando Alonso repeated his morning placing with the fourth-fastest time. His lap of 1:25.437 was six hundredths of a second clear of McLaren's Kevin Magnussen.
After finishing in third place in the morning session Kimi Raikkonen finished sixth in the afternoon, just under three tenths of a second adrift of team-mate Alonso. Daniel Ricciardo was seventh in the second Red Bull.
After finishing in 13th place in the morning, Williams' Valtteri Bottas found an improvement in pace in the afternoon to claim eighth spot, ahead of Jenson Button in the second McLaren. Bottas' team-mate Felipe Massa rounded out the top 10. The Brazilian suffered a spin during his option tyre run and then was hampered by a technical issue that restricted him to the garage for some time during the period of the session in which he was expected to be conducting long runs.

2014 Hungarian Grand Prix – Free Practice 2 Times
1 Lewis Hamilton Mercedes 1:24.482 38
2 Nico Rosberg Mercedes 1:24.720 0.238 38
3 Sebastian Vettel Red Bull Racing 1:25.111 0.629 33
4 Fernando Alonso Ferrari 1:25.437 0.955 26
5 Kevin Magnussen McLaren 1:25.580 1.098 34
6 Kimi Räikkönen Ferrari 1:25.730 1.248 30
7 Daniel Ricciardo Red Bull Racing 1:25.983 1.501 29
8 Valtteri Bottas Williams 1:25.999 1.517 37
9 Jenson Button McLaren 1:26.234 1.752 33
10 Felipe Massa Williams 1:26.402 1.920 18
11 Daniil Kvyat Toro Rosso 1:26.689 2.207 42
12 Jean-Eric Vergne Toro Rosso 1:26.703 2.221 37
13 Nico Hulkenberg Force India 1:26.789 2.307 39
14 Adrian Sutil Sauber-Ferrari 1:26.919 2.437 41
15 Sergio Perez Force India 1:27.013 2.531 39
16 Pastor Maldonado Lotus 1:27.019 2.537 40
17 Romain Grosjean Lotus 1:27.021 2.539 14
18 Esteban Gutierrez Sauber 1:27.480 2.998 32
19 Kamui Kobayashi Caterham 1:28.370 3.888 35
20 Jules Bianchi Marussia 1:28.469 3.987 26
21 4 Max Chilton Marussia-Ferrari 1:28.586 4.104 35
22 9 Marcus Ericsson Caterham-Renault 1:29.036 4.554 34