Hamilton edges Ricciardo in final practice in Monaco
Championship leader just five hundredths of a second clear of Red Bull Racing leader. Rosberg third.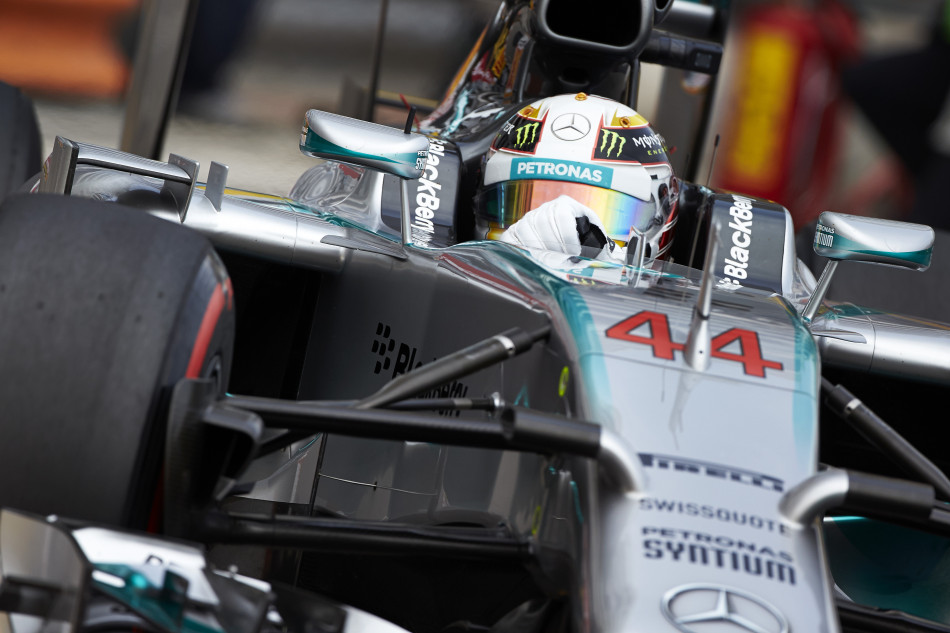 Lewis Hamilton finished the final practice session ahead of Monaco's crucial qualifying session at the top of the timesheet, but only by five hundredths of a second.
With Mercedes' performance advantage somewhat blunted by the twisting streets of the Principality, Red Bull Racing's Daniel Ricciardo split the Mercedes pair of Hamilton and Nico Rosberg, who ended the session a tenth behind his team-mate.
Rosberg had run quickest in the earlier part of the session, when the teams ran with Pirelli's Soft tyre, but when the switch was made to the option Supersoft in the closing stages of the session, the championship leader edged ahead of the German once more.
Although defending champion Sebastian Vettel logged the quickest second sector time on the Supersoft, the Red Bull Racing couldn't match the pace at the start and end of his laps on the option tyre and finished fourth, four tenths of a second behind Hamilton. He, along with others, was often frustrated by traffic during the session and was seen waving his fist angrily at Williams' Felipe Massa as the driver set about their qualifying simulations on the packed track.
Behind Vettel the Fernando Alonos and Kimi Raikkonen were fifth and sixth quickest respectively and the Ferrari pairing were separated by just two hundredths of a second.
They were backed up by the Force India machines of Sergio Perez and Nico Hulkenberg, who finished just five hundredths of a second apart, and the Toro Rossos of Jean-Eric Vergne and Daniil Kvyat, with the Frenchman beating out the Russian by just under a tenth of a second.

2014 Monaco Grand Prix – Free Practice 3 Times
1 Lewis Hamilton Mercedes 1:16.758 
2 Daniel Ricciardo Red Bull Racing 1:16.808 0.050
3 Nico Rosberg Mercedes 1:16.874 0.116
4 Sebastian Vettel Red Bull Racing 1:17.184 0.426
5 Fernando Alonso Ferrari 1:17.428 0.670
6 Kimi Räikkönen Ferrari 1:17.448 0.690
7 Sergio Perez Force India 1:17.725 0.967
8 Nico Hulkenberg Force India 1:18.074 1.316
9 Jean-Eric Vergne Toro Rosso 1:18.136 1.378
10 Daniil Kvyat Toro Rosso 1:18.166 1.408
11 Kevin Magnussen McLaren 1:18.249 1.491
12 Jenson Button McLaren 1:18.262 1.504
13 Valtteri Bottas Williams 1:18.430 1.672
14 Felipe Massa Williams 1:18.542 1.784
15 Adrian Sutil Sauber 1:18.598 1.840
16 Romain Grosjean Lotus 1:18.776 2.018
17 Jules Bianchi Marussia 1:18.872 2.114
18 Pastor Maldonado Lotus 1:19.118 2.360
19 Esteban Gutierrez Sauber 1:19.149 2.391
20 Kamui Kobayashi Caterham 1:20.271 3.513
21 Max Chilton Marussia 1:20.394 3.636
22 Marcus Ericsson Caterham 1:20.589 3.831