GT World Tour - Tokyo preview
The digital motor sport racers taking part in the FIA-certified Gran Turismo World Championships are set to lock horns yet again, on this occasion in Tokyo, visiting the homeland of the Gran Turismo racing game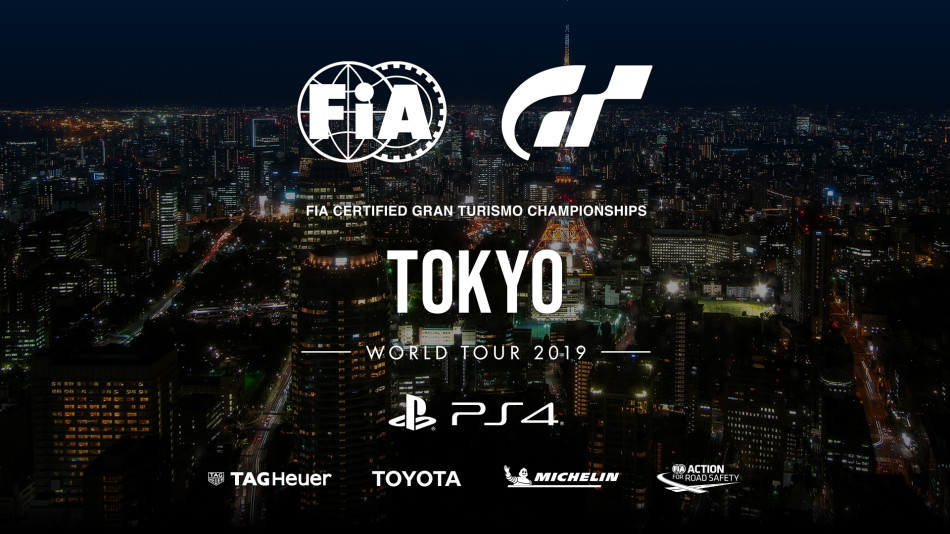 The event taking place from 26-27 October will be the fifth and final of the five-event GT World Tour, with only the Monaco World Finals remaining on this year's calendar.
48 digital racers from 17 countries and territories will come together to compete at Future Expo Mega Web in Aomi, part of the renowned Tokyo Motor Show and the home of Toyota's mobility theme park.
The final golden ticket to the Monaco World Final is at stake and a fierce competition can be expected in both the solo-focused Nations Cup as well as the Manufacturer Series, designed for teams of three.
This season has so far delivered close and unpredictable racing, as well several race winners in both competitions.
In the Nations Cup the opening round in Paris was won by Chilean Nicolas Rubilar. Then came the turn of last year's overall winner, Brazilian Igor Fraga, who clinched back to back victories at the Nürburgring and in New York City. In Salzburg it was Germany's Mikail Hizal who took his first victory of the year.
In the Manufacturer Series, the Aston Martin trio of Yoshiharu Imai, Thomas Compton-McPherson and Christopher Marcell were victorious in Paris. Toyota's Tomoaki Yamanaka, Rick Kevelham and Simon Bishop took the glory in Germany, with Mercedes-Benz then scoring back to back victories in New York City and in Salzburg.      
There was, however, a change in the line-up of the German marque. The New York City event was won by Cody Nikola Latkovski, Bernal Valverde and Anthony Felix, with Frenchman Tom Lartilleux taking the place of Costa Rican Valverde ahead of the New York City event.
The focus in Tokyo will be on local ace Takuma Miyazono, who has been a formidable competitor so far this year, finishing on the podium in both New York City and Salzburg, his only GT World Tour outings of the season. On home soil, the Japanese racer should be a force to be reckoned with.
The Tokyo World Tour action will be streamed live via the Gran Turismo official website and YouTube.