GT World Tour - Kokubun victorious on home soil
With an enthusiastic capacity crowd cheering him on, Ryota Kokubun of Japan took the Nations Cup honors in the fifth Gran Turismo World Tour event of 2019, part of the FIA-certified Gran Turismo Championships.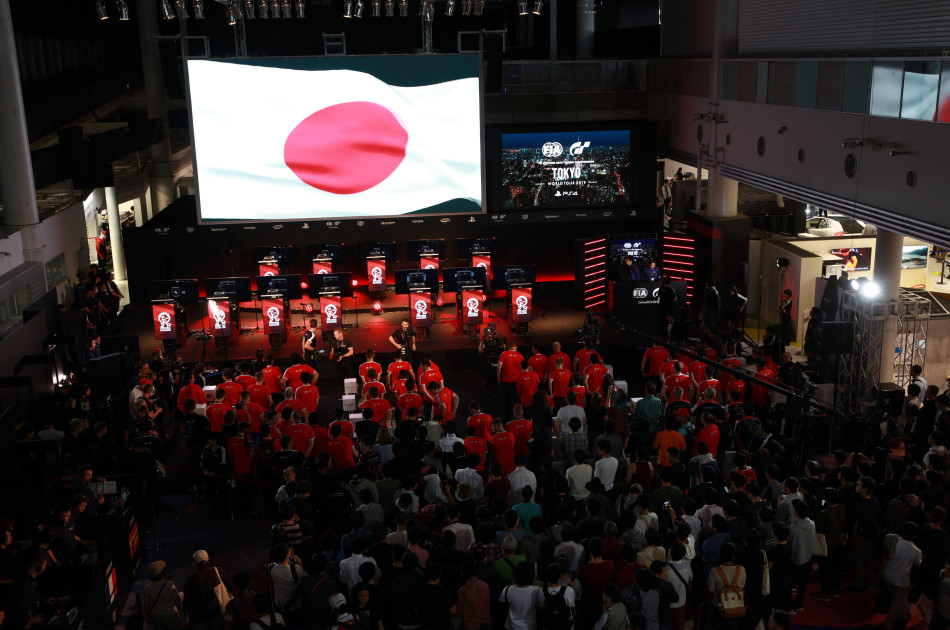 The Nations Cup format remained unchanged for Tokyo, as the top four finishers of the semi-finals qualified for the Grand Final, while those in positions 5 through 10 received another chance in the Repechage, where they needed to finish in the top four to advance.
The Grand Final was an eight-lap contest around the legendary Circuit de la Sarthe in Le Mans with the drivers piloting historic single-seater machinery.
Kokubun started from the second with only polesitter, Adriano Carrazza of Brazil, ahead. The Japanese racer took the lead mid-way through lap one, but it was short-lived as he made an error, hit the guardrail and dropped down to third.
In the closing stages of the race, Carrazza was leading but ultimately got passed by Kokubun on the Mulsanne Straight. The local ace then went on the take the checkered flag. Along with the big win came the Michelin Driver of the Day award.
The Manufacturer Series featured 36 drivers representing 12 teams in two races, with the second, the Grand Final, worth double points to the teams. Each race required a stint by all three drivers and the use of all three different tyre compounds.
Despite the race taking place on Toyota's territory, at the Mega Web Toyota City Showcase, it was Porsche trio of Tristan Bayless, Matt Simmons and Angel Inostroza who came out on top. It was the German marque's first victory of the season.
The Tokyo event was the fifth and final of this year's GT World Tour events. Now the focus of the Digital Motor Sport community shifts to the Monaco World Finals held from 23-24 November.
Before that, the best online racers in the business will lock horns in the Digital Cup, part of the inaugural FIA Motorsport Games event held in Vallelunga from 1-3 November.