Gran Turismo World Finals – Monaco
The best digital racers in the world are set to gather one more time this year, taking part in the climax of the FIA-certified Gran Turismo World Championships season – the Monaco World Finals.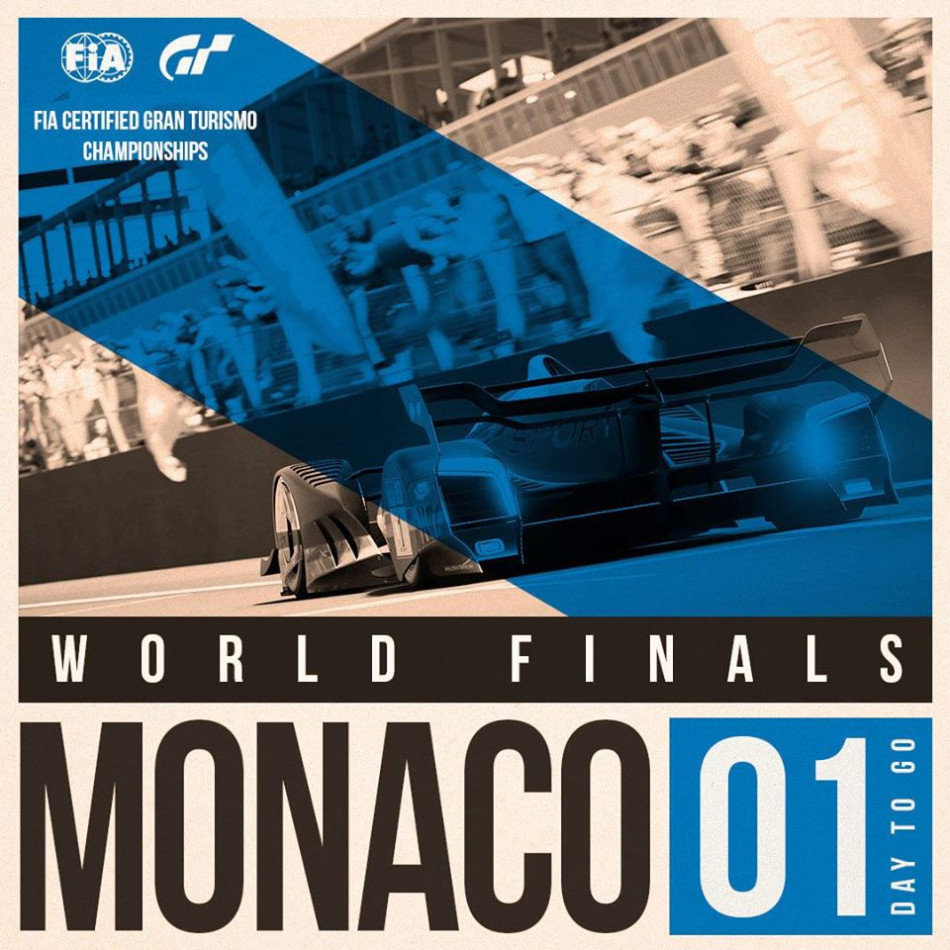 36 participants from Asia, Europe, Oceania and both Americas will do battle in the Nations Cup, with the same number of competitors taking part in the Manufacturer Series, forming three-driver teams representing 12 different auto makers. With several drivers participating in both competitions, the total number of entrants heading to Monaco will reach 56.
The event will feature the cream of the crop in digital motor sport, with Nicolas Rubilar, Igor Fraga, Mikail Hizal, Ryota Kokubun – all winners in this year's edition of the five-event GT World Tour – seeking Nations Cup glory. Brazil's Fraga, who dovetails racing on virtual circuits with a race-winning Formula Regional campaign, is determined to defend the inaugural crown he clinched 12 months ago at the same location.
Gold medallist of the maiden Digital Cup, part of the FIA Motorsport Games, Australia's Cody Nikola Latkovski should also be a force to be reckoned with, having proved his abilities on several occasions this season.
Meanwhile in the Manufacturer Series, can anyone stop Mercedes-Benz after their impressive back to back victories in New York City and Salzburg?
Porsche come fresh from their triumph in Tokyo, Toyota brings an all-star driver line-up, and  Lexus should also not be ruled out of contention.
Hamilton to make an appearance
The World Finals will feature a variety of exhibition races in addition to the main events. The Pro-Am Exhibition Race will be headlined by none other than six-time Formula 1 title-winner Lewis Hamilton, who will swap his Mercedes-Benz W10 F1 racer for a bespoke digital motor sport rig.
The action will kick-off with qualifying, followed by semi-finals, repechage race and the finals.
The Manufacturer Series final will be held on 23 November at 17:00 local time, with the Nations Cup final scheduled at the same time the following day.
All of the Monaco World Finals action will be streamed live via the Gran Turismo official website and YouTube channel.