Full House in the FIA F3 European Championship
30 outstanding young drivers and 12 teams will be competing for the coveted FIA Formula 3 European Championship title. All these young drivers have one clear goal: making it into Formula 1.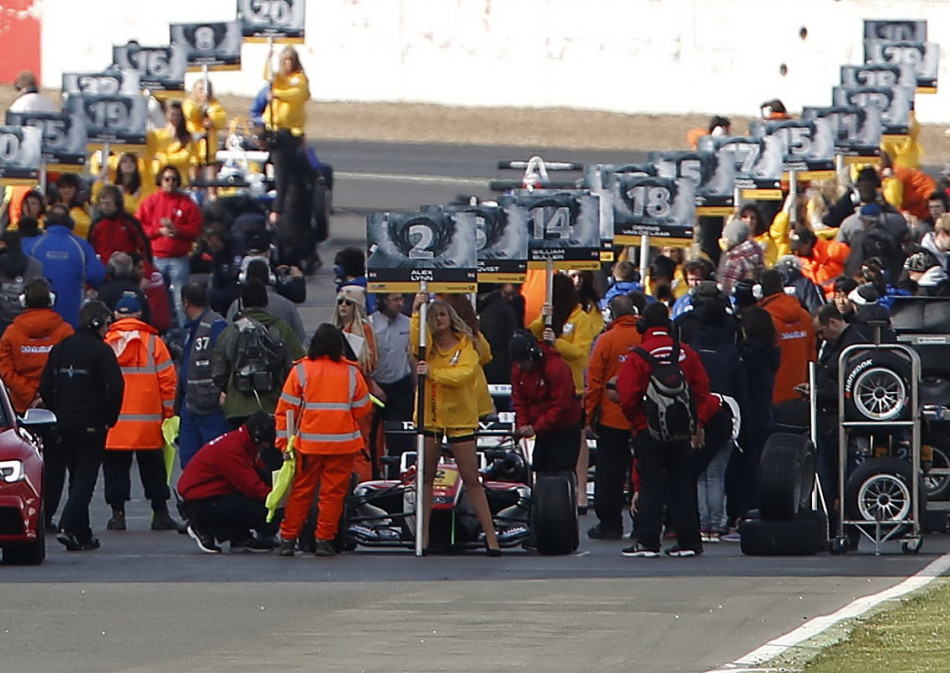 Talents from 17 countries, including eight rookie drivers, will be competing for valuable championship points during eleven race weekends in 2014. At prestigious Formula 1 tracks and demanding street circuits, 33 races will be held all over Europe at meetings shared with international top-class series.

More than any other one of the young drivers, Felix Rosenqvist (kfzteile24 Mücke Motorsport) has unfinished business: In 2013, the Swede was beaten in the closing stages of the season by his fiercest rival, reigning European champion Raffaele Marciello. This season, the 22-year-old wants to put things straight.

With four drivers each, Italy and Great Britain have the largest contingent in the 2014 FIA Formula 3 European Championship field. Rookie drivers Max Verstappen and Jules Szymkowiak (both Van Amersfoort Racing) will be defending the Dutch colours, together with experienced driver Dennis van de Laar (Prema Powerteam). In the second year since the revival, initiated by global governing body, the FIA, countless new drivers are joining the old hands: John Bryant-Meisner (Fortec Motorsports) from Sweden, who raced as a guest driver in last year's FIA Formula 3 European Championship on two occasions, will now take on his first full season. Next to 17-year-old Frenchman Esteban Ocon (Prema Powerteam), who is supported by the Lotus Formula 1 team, other exceptional talents among the rookie drivers are Santino Ferrucci (Eurointernational), only 15 years old, Ferrari Driver Academy protégé Antonio Fuoco (Prema Powerteam) or McLaren Autosport BRDC Award winner Jake Dennis (Carlin). Throughout the 2014 season, a total of eight novice drivers will be challenging for the title of the best rookie, which is new for this year.

Tom Blomqvist (Jagonya Ayam with Carlin), the son of former world rally champion Stig Blomqvist, remains loyal to the series, just like the 2013 British Formula 3 Champion Jordan King (Carlin) or the only lady racer in the field, Tatiana Calderon. The Colombian will be racing alongside her compatriot Oscar Tunjo, a Formula 3 novice, for French team Signature, using Renault engines.

Richard 'Spike' Goddard and Spaniard Alexander Toril (both ThreeBond with T Sport) will also enter unchartered territory as they will be using an engine from Neil Brown Engineering. In the previous season, Goddard raced with a Nissan engine for his team ThreeBond with T-Sport.

Next to Rosenqvist, German team kfzteile24 Mücke Motorsport has more experienced drivers in its ranks: Austrian Lucas Auer and Israeli Roy Nissany. Australian Mitch Gilbert, on the other hand, has left the German team to race the second car at Fortec Motorsports. Double R Racing has signed 22-year-old Felipe Guimaraes from Brazil. Newcomer Team West-TecF3 has entered a Dallara Mercedes to be raced by Felix Serralles from Puerto Rico. The full entry list for the 2014 FIA Formula 3 European Championship season can be found here: 2014 Entry list.

Gerhard Berger, President of the FIA Single-Seater Commission: "We're absolutely delighted to have received thirty entries for the FIA Formula 3 European Championship. We've filled all the slots and this confirms that Formula 3 is now back again in the vanguard of promotional Formulas. It's the best training school and every driver should go through it. The entry list, comprising twelve great teams, looks fantastic with experienced drivers and a dozen or so rookies whose performance will be highlighted by a separate classification. Given the overall level, we'll have another exceptional champion this season! The year 2014 is important as the arrival of a new generation of engines opens up a long-term perspective. Mercedes-Benz, Volkswagen, Renault and Neil Brown Engineering are all backing the FIA F3 European Championship, and we're already hard at work trying to persuade other manufacturers to join us next year."

For many decades, Formula 3 has been the ideal stepping stone into Formula 1, the pinnacle of motorsport. Here, up-and-coming talents can not only hone their racing skills, but also learn how to deal with technology. In approximately one month already, the stars of tomorrow will be facing each other for the first time during the official pre-season tests in Hungary and Austria. For drivers and teams, this first encounter is also about getting to terms with the new engines in competitive conditions as quickly as possible. After all, championship points will be at stake for the first time only one week later during the FIA WEC meeting at Silverstone in the UK (18-19 April).