Fulin wins, Krammes is champion
Despite the Single-Make Trophy cars' domination in Saturday's sessions, S2000 competitors were able to set the pace and finish one-two-three in Race 1.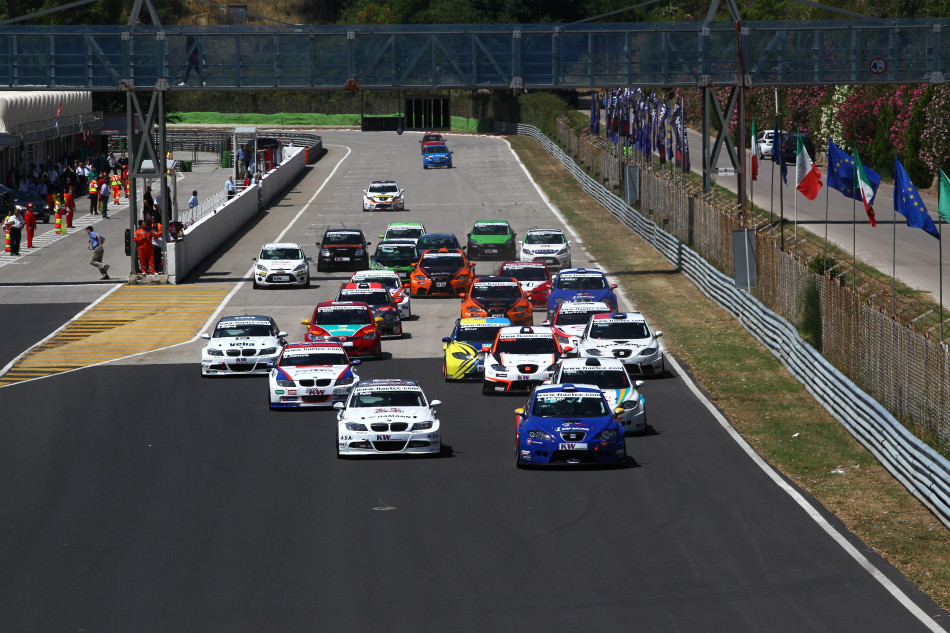 Petr Fulín claimed his third win of the season, resisting a strong recovery fom Dušan Borković on his first outing with the RML Chevrolet Cruze. Mat'o Homola grabbed the last spot on the podium.

The Single-Make Trophy was decided by a close fight between Jordi Oriola and Nikolay Karamyshev. Eventually the young Spaniard retained the leadership by a narrow margin. Mikhail Maleev finished third.

The S1600 ended in drama when the leader 'Romeo Luciano' blew the engine of his Ford Fiesta car and retired at the beginning of the last lap.
Kevin Krammes inherited victory and this sacred him 2013 European Cup winner with three races still to go. Gilles Bruckner claimed second after a race-long fight with Ulrike Krafft.
A few incidents occurred, eliminating a number of racers.
Pole sitter Anton Ladygin and Aurélien Comte dropped down following commotion after the start; Andrina Gugger hit Christian Fischer and sent him into a spin on lap 1; Ksenya Niks hit a pile of tyres at the second chicane and rolled, she escaped unscathed.