This page contains archived information and may not display perfectly
Formula E completes full event simulation ahead of 1st race
Formula E has completed two full event simulations as the world's first all-electric single-seater championship gears up for its first race in Beijing on September 13.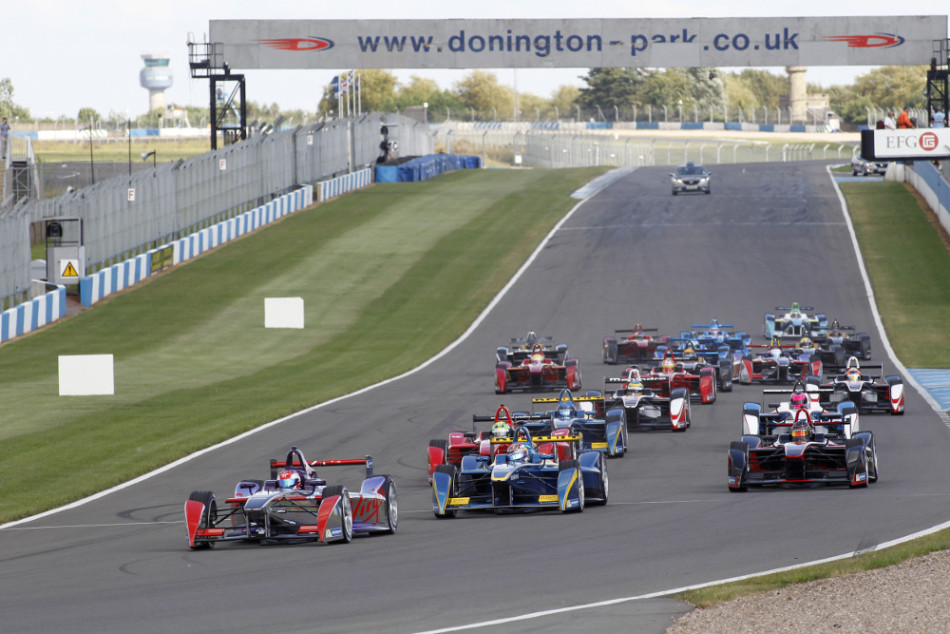 Both events took place at Leicestershire's Donington Park, where a temporary pitlane and pitboxes were assembled to mimic those that will be in place at the street circuits the series will visit. Accreditation procedures, operational and IT infrastructures and even television broadcasts were also meticulously tested.
During the second simulation, for the first time the 10 teams ran all four of their cars as the two non-qualifying sessions, qualifying and an endurance test were completed to the schedule that will take place at the races.
This meant that all of the teams and drivers had the opportunity to simulate the unique car change pitstops – and at the second simulation – a full standing start.
While a number of issues were encountered, which was the reason for running the simulation, overall the events were considered to be a success.
Alejandro Agag, CEO of Formula E, said: "Putting on a major sporting event in the heart of cities around the world is a massive undertaking and requires careful preparation. We want the Formula E Beijing ePrix to a fantastic spectacle, which is why we're leaving nothing to chance by rigorously testing all the systems beforehand. Overall we're very pleased with how things went."
Organisers have also revealed the raceday timetable for each Formula E event, which takes place all in one day. The 10 teams and 20 drivers will have two non-qualifying sessions in the morning – lasting 45 minutes and 30 minutes - followed by a qualifying session split into four groups of five cars with the order selected at random beforehand. The race itself will last approximately 60 minutes with the race distance (exact number of laps) determined on the day.
The final Formula E pre-season test takes place at Donington Park on August 19 with free admission to the public. Some 4000 fans have already pre-registered their interest for the last opportunity to see the cars and drivers before the season opener.
FIA Formula E Championship – Raceday timetable:
08:15 - 09:00 Non qualifying practice 1
10:30 – 11:00 Non qualifying practice 2 12:00 - 12:10 Qualifying group 1
12:15 – 12:25 Qualifying group 2
12:30 – 12:40 Qualifying group 3
12:45 – 12:55 Qualifying group 4
16:00 Race (laps depended on circuit)