Follow the FIA Hill Climb Masters through live streaming!
RTL.lu will broadcast the Hill Climb Masters live!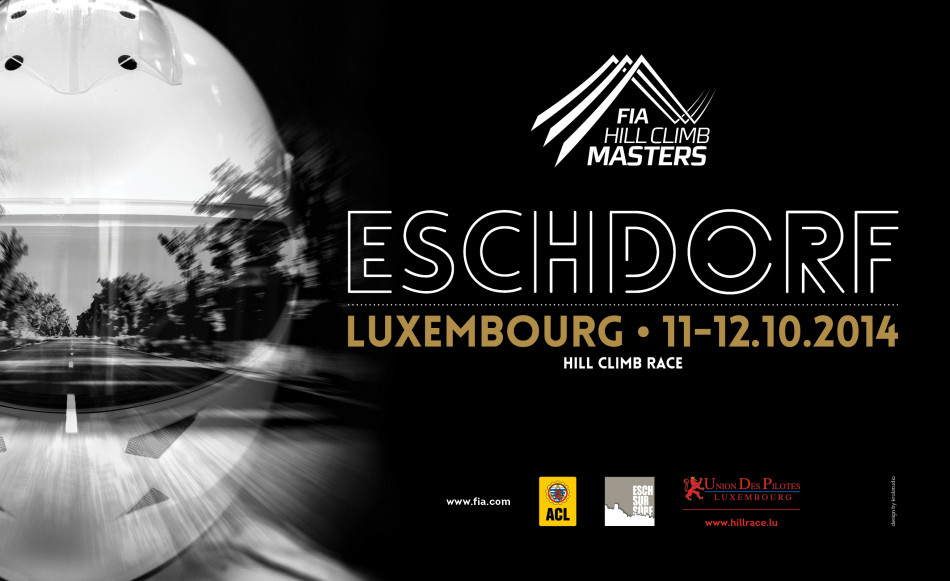 The Luxembourg national television station, RTL, will broadcast the FIA Hill Climb Masters, taking place on 11 and 12 October 2014 at Eschdorf, through live streaming on its website www.rtl.lu/auto/573488.html.
A TV production, with no fewer six cameras set up all along the course, will film the progress of the 154 drivers expected to attend this new competition.
Each driver will have the opportunity to recce the winding route leading up to the heart of the village of Eschdorf and to fine-tune their cars during the three practice heats programmed for the Saturday. Three race heats are on the programme for Sunday. For the final individual classification, the best absolute performance by each driver on one heat will be taken into account. The three best in each of the three categories fighting it out will be awarded gold, silver and bronze medals. In addition, twelve sporting federations are entered in the Nations' Cup. Each national team will have four drivers. In order to give each an even chance, the classification of the nations will be established according to the regularity of the drivers during their race heats. In this way, a team that is not necessarily entering cars with the aim of achieving the best absolute times will remain competitive, and can even think about victory.
The classification of the FIA Hill Climb Masters will also be featured in a real-time publication on the website of the timekeeping team (www.berg-zeitnahme.net, "Live Portal").