This page contains archived information and may not display perfectly
Faggioli gets off to a flying start
It was no great surprise that seven-time FIA European Hill Climb Champion Simone Faggioli very clearly dominated the first event of the season, at Saint Jean du Gard in France.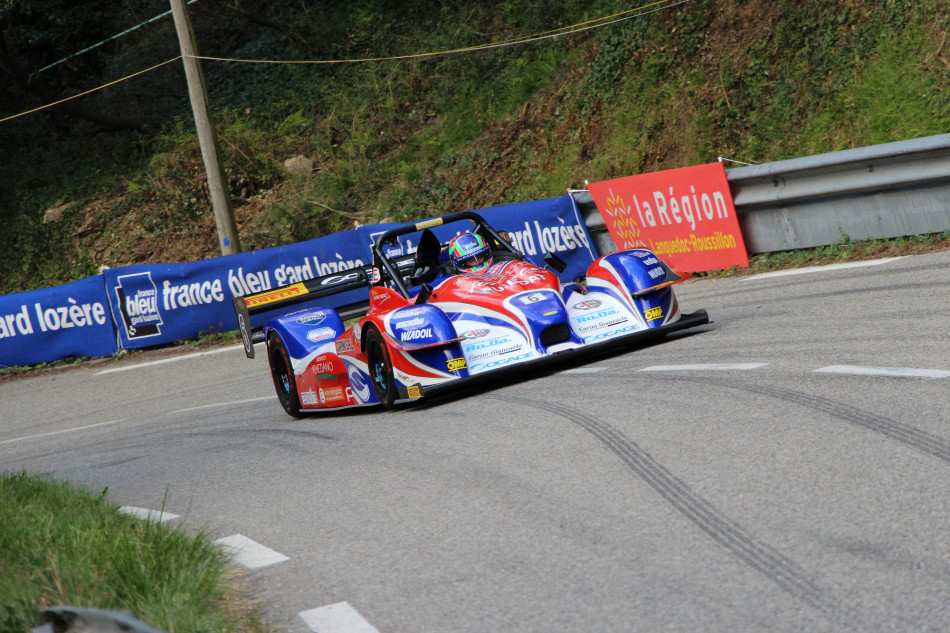 The Col Saint Pierre Hill Climb was the first round of the FIA European Championship but also the second round of the French Championship. It assembled a full field of participants this weekend in France, and the competitors had the pleasure of racing in bright sunshine. The conditions were ideal, and the Italian Simone Faggioli (Norma M20FC Evo Zytek) did not pass up the opportunity to immediately inflict a serious blow to his adversaries' morale. In his first climb of the race he not only beat his closest rival by more than three and a half seconds but also set a new absolute record for the course, improving on the one he himself had set twelve months ago by nearly a second! On the second climb, but without beating his own record again, he was still the fastest and thus secured a first victory in 2015, the classification of the events counting towards the European Championship being drawn up by combining the best two performances of each of the drivers (unlike the rule in the French Championship, where only each driver's best time is taken into account to establish the classification).
While the runners-up in the race were the Frenchmen Nicolas Schatz, Sébastien Petit and Cyrille Frantz, each of them driving a Norma M20FC with a BMW engine which is ineligible for the European Championship because of a cylinder capacity exceeding 3 litres, the driver who was classified second in the specific European classification was Luxembourg's David Hauser (Wolf GB08F1) whose time, compared with Faggioli's at the end of the two climbs, was 17 seconds slower. The European podium was completed by the Czech Otakar Kramsky (Reynard K15 Zytek).
Without any real opposition within the E2-SH Group for "Silhouette" cars, Dan Michl (Lotus Evora V8) focused on trying to beat the best GT cars, which he only just managed to do against four-time French Champion Nicolas Werver (Porsche 997 Cup S). The gaps between the best Group A and Group N drivers were always very small, with the advantage finally going, at less than one second, to the Czech Jaromir Maly over Austria's Christian Schweiger in Group A, and at one second and seven hundredths to Macedonia's Igor Stefanovski over the Croatian Tomislav Muhvic in Group N.
The FIA European Hill Climb Championship will continue on 25 and 26 April at Tulwitz in Austria on the occasion of the very popular Rechbergrennen, which each year attracts over 20,000 spectators and more than 200 drivers.