FIA Women in Motorsport Commission celebrates International Women's Day
On International Women's Day, the FIA Women in Motorsport Commission and its President, Deborah Mayer, reaffirm their commitment to growing women's participation at all levels of motor sport – an environment in which women and men can compete on equal terms. Through the continuation of existing projects and the development of new ones, the Commission continues to foster passion, grow participation and to show that equal opportunities exist in every sphere of the sport.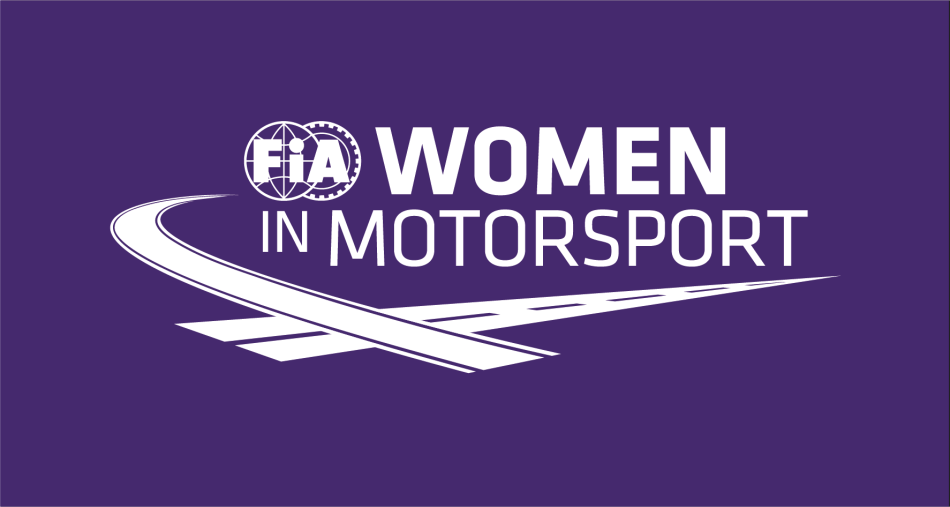 2022 was a busy year for the Commission with a variety of activities underlining that equality is being promoted at all levels.
As with the first two programmes, the third edition of FIA Girls on Track - Rising Stars exceeded expectations, unearthing a number of young female driving talents over the course of its multiple stages. Following selections held by 146 FIA-affiliated national sporting authorities, 16 girls were chosen to attend training camps at the Paul Ricard Circuit where four finalists in the junior and senior categories made it through to the grand final at the Ferrari Driver Academy in Maranello. Romanian Zoe Florescu Potolea, 13, emerged victorious in the Junior category and Belgian Aurelia Nobels, 15, won the Senior category, lining-up in the 2023 Italian F4 Championship.
Now in its fifth year, FIA Girls on Track has hosted more than 2,000 girls around the world across 11 ABB FIA Formula E World Championship events and six different race locations. Aimed at countering gender inequality in the motorsport and engineering industries, the one-day immersive experience helps inspire and educate girls on the different roles open to them within motorsport. Through its collaboration with Formula E, the FIA Women In Motorsport Commission has enabled thousands of young women around the world to discover motorsport, Girls On Track being the start point for a career in motorsport for some.
The commission launched networking events in 2022 aiming to give visibility and awareness on the different activities and positions opened to women in the FIA Championships. The first two events held during the 24 hours of Le Mans and the Italian Grand Prix have shown the relevance and potential of this initiative. The two roundtables brought together almost 100 women from the FIA World Endurance Championship and FIA Formula One World Championship paddocks, creating new opportunities of collaboration and developing common projects to increase the participation of women at all levels of the sport.
The Formula 1 Singapore Airlines Singapore Grand Prix 2022 hosted the first International Women Officials' Exchange program, a joint initiative of FIA Women in Motorsport and FIA Volunteers and Officials Commissions designed to promote and encourage participation of female motor sports officials around the world. 24 women representing six regions were selected from 300 applicants to gain their first experience of volunteering outside their country at the highest level of the sport. Volunteers are key players in motorsport, and this programme is a promising step forward to encourage new vocations in Asia and worldwide.
Both federations, FIA and FIM, have long been committed to bringing greater opportunities for women in their sports. On several occasions, the FIA Women in Motorsport Commission and FIM Women in Motorcycling Commission have joined forces to advance gender equality and help women take their place, both on and off track. A new step in this partnership has been taken in December with the joint FIA and FIM Women in Motorsports Conference held at the Royal Automobile Club in London in the presence of the FIA President Mohammed Ben Sulayem. The event proved to be a huge success with the audience treated to an engaging programme of keynote speeches and empowering panel discussions that included some of the leading names from the industry and beyond. This joint conference calls for others and the Commission intends to develop partnerships with other international federations to lead a common mobilization on a larger scale.
Commenting on the extensive work of the commission on International Women's Day, FIA Women in Motorsport Commission President, Deborah Mayer, said: "I am very pleased with what we have accomplished and proud of our shared commitment to raise awareness, support and promote all women in motorsport. Our flagship detection and nurturing programmes continue to bear fruit and grow. New initiatives to make the commission the lighthouse and a point of contact for every woman interested in a career in motorsport have proven their value and success. Our partnerships with other federations, most notably FIM, are being strengthened and will continue to expand. I would like to thank each member of the commission for their involvement and inspiration. We are committed to tirelessly promoting passion, equal opportunity and inspire as many women as possible to enter the unique world of motor sport. There are so many possibilities. All together, we celebrate International Women's Day and #EmbraceEquity."