FIA UNVEILS "UNITED AGAINST ONLINE ABUSE" CAMPAIGN WEBSITE
New website serves as a central hub for resources in the fight against online abuse
FIA President, Mohammed Ben Sulayem, calls for the sporting ecosystem to join the movement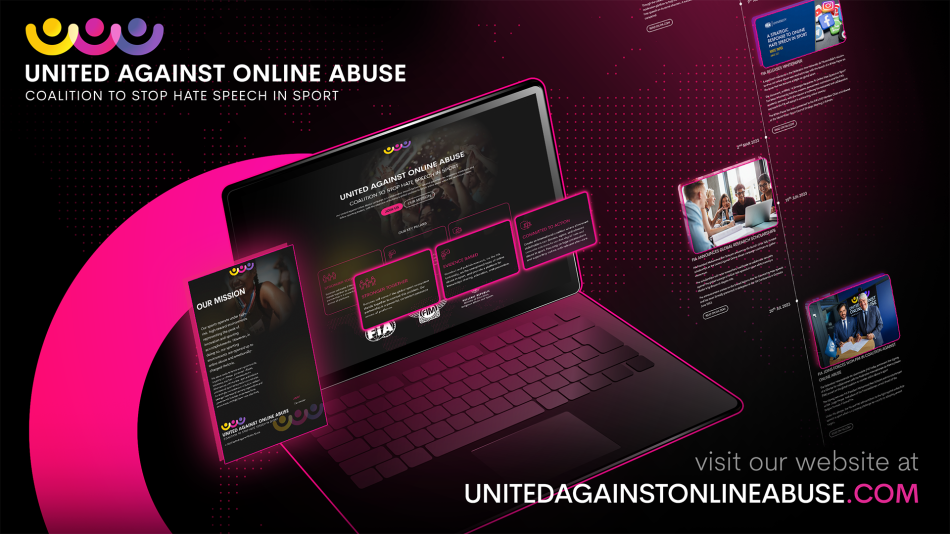 The Fédération Internationale de l'Automobile (FIA), the governing body of world motorsport, is proud to announce the official launch of its dedicated website for its ground-breaking "United Against Online Abuse" campaign.
In an era where digital communication has become ubiquitous, online abuse presents a challenge for global sporting organisations, governments and regulatory institutions. The launch of the dedicated website is a significant milestone in the campaign's journey as the FIA remains dedicated to fostering a safe and inclusive sporting ecosystem.
The newly launched campaign website, www.unitedagainstonlineabuse.com, will serve as the central hub for resources, information and support related to the campaign's mission, guided by three core principles -  strength in unity, adopting a research-led approach, and commitment to action by supporting our athletes, fans, officials and partners who are the many targets of this issue.
As key highlights, the website will host:
Campaign Updates: Stay informed with regular updates on the initiative's progress, including events, partnerships, and collaborations.
Educational Resources: Access a wealth of informative legal articles, videos and guidelines on recognising, preventing and addressing online abuse alongside exploring insights and findings from our Master's Scholars in collaboration with the FIA Foundation and Dublin City University.
Community Engagement Hub: A space for sharing united voices among key stakeholders as a pledge to create a united front.
FIA President, Mohammed Ben Sulayem, expressed the federation's unwavering commitment to combatting online abuse, saying: "The FIA is fully committed to preserving the sporting environment as a welcoming and respectful community for all. This campaign underscores our determination to combat hate speech and online harassment on digital platforms and we invite our coalition  partners to join us in this movement."
Discover more about our campaign and how you can be part of our coalition at www.unitedagainstonlineabuse.com
#UNITEDAGAINSTONLINEABUSE