FIA University Senior Executive Programme successfully concludes in New York
The first ever edition of the FIA University Senior Executive Programme, held at Columbia University Business School in New York 1-3 November 2017, has successfully drawn to a close. This was the first programme offered by FIA University for senior executives, following its existing courses focusing on mid-level and upcoming management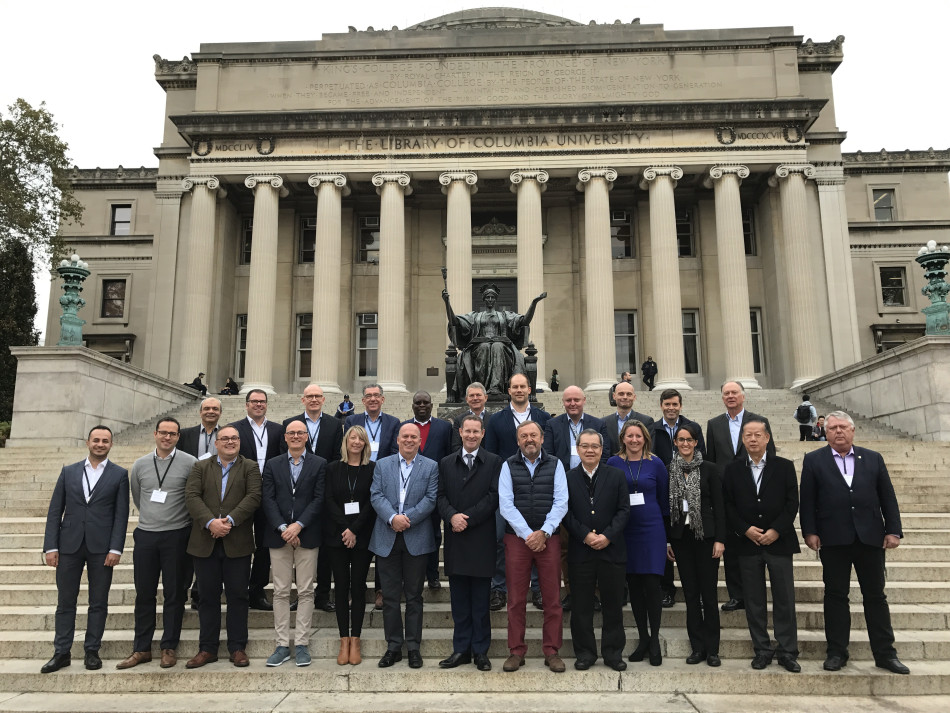 Over the course of this three-day tailor-made programme, leaders of Automobile Clubs from 11 countries learned about how to address the most pressing challenges they and their organisations face today. Topics covered included innovation and entrepreneurship, leadership and choice, digital business transformation, branding, governance, and change management.
Classes were taught by world-class faculty of Columbia who are experts in their fields and who have authored several critically-acclaimed books. Professor David Rogers, author of The Digital Transformation Playbook, taught delegates about value proposition while Professor Bernd Schmitt, whose books have been translated into over 20 languages, taught delegates about branding and managing the customer experience. Professor Sheena Iyengar, author of The Art of Choosing, shared valuable insights with delegates on decision-making and creativity. Professor Joel Brockner taught delegates about the importance of the process when managing change.
One of the highlights of the Senior Executive Programme was Leadership Jazz, a workshop combined with a live jazz performance taught by music professor Chris Washburne. Along with his jazz band, Professor Washburne demonstrated the importance of improvisation in leadership and taught delegates about how listening to be responsive allows them and their organisations to act with agility.
This first edition of the FIA University Senior Executive Programme successfully responded to the needs of its participants and equipped them with the necessary tools to best answer the crucial questions they are asking today.
For further information on FIA University programmes, please contact Nur Manisali, nmanisali@fia.com.
To stay up-to-date on the latest programme dates and information, follow FIA University on social media:
Twitter: www.twitter.com/fiauniversity 
Instagram: www.instagram.com/fiauniversity  
LinkedIn: www.linkedin.com/in/fiauniversity