FIA Sport Regional Congress Asia-Pacific concludes in Manila
More than 70 participants representing 20 ASNs attend the fourth edition of the Congress, ahead of the FIA Sport Conference in the Philippines' capital.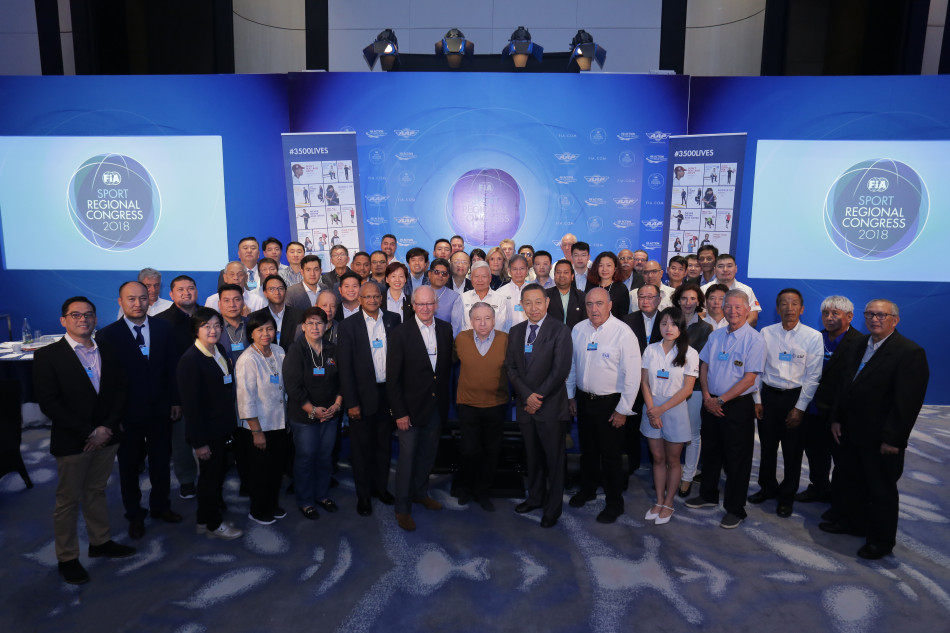 Boosting grassroots motor sport and defining an ambitious development plan for the ASNs of the region; these were the main outcomes from the Congress held this week in Manila.
The Congress, hosted by the Automobile Association Philippines under its President, Augusto Lagman, welcomed the FIA President Jean Todt.
"The fourth edition of the FIA Sport Regional Congress Asia-Pacific has been a great success and a thought-provoking prelude to the FIA Sport Conference 2018 taking place this week in Manila," said President Todt.
"I would like to thank Augusto Lagman, President of the AAP, for kindly hosting this Congress and for the warm hospitality extended to the ASN delegations."
The Congress examined new initiatives for developing affordable and sustainable motor sport in the Asia-Pacific region and increasing grass roots participation. Opportunities for event promotion and commercialisation were also highlighted.
Todt continued: "Asia Pacific is an exciting region for motor sport. Some 123 events are scheduled in the FIA International sporting calendar this year. Among them, 4 Formula One Grand Prix in Australia, China, Singapore and Japan, 1 Formula E E-Prix in Hong Kong, 2 World Endurance Championship races in Japan and China, and 1 World Rally Championship in Australia."
"We must strive to continue the encouraging pace of development in the region and harness the many potential opportunities open to us," said Todt. "We have showcased the role that the exciting new disciplines of Gymkhana and Cross Car can play, as a laboratory for development and an education tool for improving road safety."
Delegates were also encouraged to build on the many success stories made possible by the FIA Sport Grant Programme, for which 2019 applications will open at next week's FIA Sport Conference.
In closing, President Todt said: "Much has been achieved, but there is more to come. I look forward to working with the member clubs to keep driving motor sport forward in the region and to examining the opportunities available in the more global context that will be provided by this sixth edition of the FIA Sport Conference over the coming days."