FIA reflects on 115 years of motor sport heritage at Goodwood Festival of Speed
After a successful presence for three successive years, the FIA returns to the world-famous festival with its F1 and WRC Hall of Fame exhibit, and a display of cars, safety innovations and memorabilia spanning different era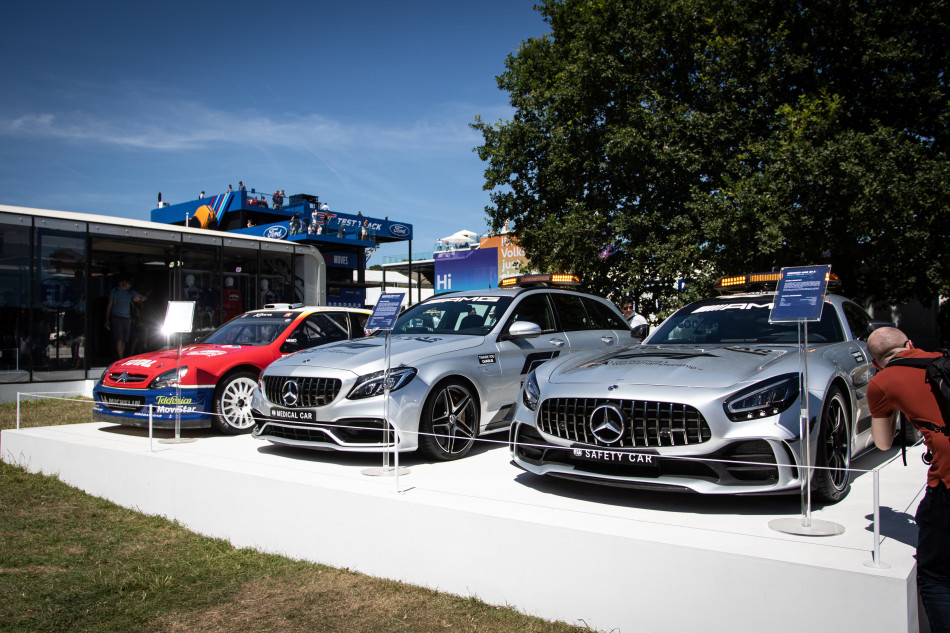 This weekend (4-7 July), the FIA is once again at the heart of the action at the Goodwood Festival of Speed, providing an opportunity for visitors to immerse themselves in the world of the FIA.
The Goodwood Festival of Speed is based around an iconic hill climb at Goodwood House in West Sussex, and has grown since its inception in 1993 to become an international jamboree of both classic and cutting edge racing cars from every discipline.
With its fascinating display of contemporary and historic cars, a video wall spotlighting the FIA Hall of Fame, plus an array of safety developments past and present, the FIA stand can be found adjacent to the FOS Future Lab, which is located directly in front of the spectacular Goodwood House.
In addition to getting up close with the FIA Formula 1 Safety Car and Medical Car, visitors will discover the innovations that have kept the world's fastest drivers safe over the years.
Also on display, the Ferrari 248 F1 raced by seven-time World Champion Michael Schumacher, as well as the WRC Citroën Xsara driven by nine-time World Champions Sebastien Loeb and Daniel Elena in the 2003 Monte Carlo Rally.
Visitors to the FIA pod can also enjoy an array of memorabilia and will be able to make use of state-of-the-art simulators to try out Gran Turismo Sport, the first ever FIA certified online championship.
Once again, the FIA will host driver signing sessions featuring FIA Hall of Fame drivers, as well as those from across its various championships. Follow the FIA social media channels for updates throughout the Goodwood Festival of Speed weekend.