FIA Prize-Giving opens with spectacular celebration
The FIA's glittering annual Prize-Giving Gala was given a spectacular opening in Paris.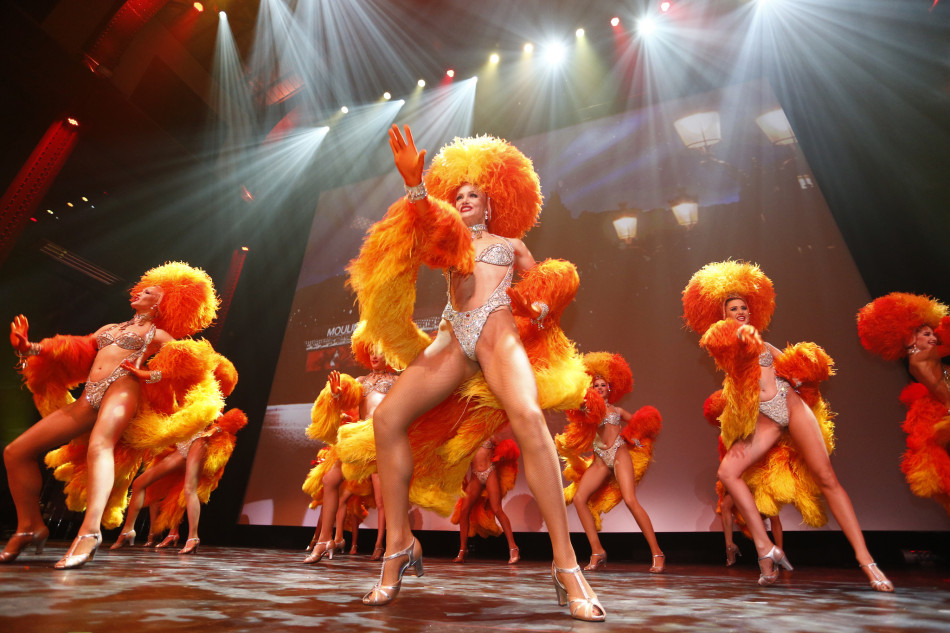 The FIA's glittering annual Prize-Giving Gala was just given a spectacular opening in Paris this evening, with the world premiere of a new short film by renowned French film director Luc Besson. 
Following events in Monaco, Delhi and Istanbul, this year's gathering to honour the winners of every major FIA Championship is being held tonight at the Cité du Cinéma in Paris, the stunning new studio complex created by Besson, director, screenwriter and producer of box office hits such The Big Blue, The Fifth Element, Taken, The Lady and the recently released The Family.
And to open the gala awards ceremony, the FIA gave an exclusive showing of Besson's specially created film, The Heist of the Century, featuring some of motor sport's most celebrated drivers. Starring Formula One World Champions Sebastian Vettel, Michael Schumacher and Alain Prost, World Touring Car Champion Yvan Muller, World Rally Champions Sébastien Loeb and Sébastien Ogier, and World Endurance Champions Tom Kristensen, Loic Duval and Allan McNish, the film sees the drivers involved in an audacious robbery of some truly glittering prizes.
Throughout the evening glamorous dancers from Paris' world famous Moulin Rouge will give incredible performances from their show Féerie in the grand tradition of French Music Hall. Four major international brands – Michelin, Philips, Rolex and Volkswagen – are also supporting this prestigious event for the first time.
The gala evening will now continue with the presentation of awards to this year's champions in nearly 30 categories. 
Jean Todt said: "Tonight's gala is special in many regards. Firstly, for the first time in many years, it is being held in Paris, the historic home of the FIA. Secondly, the gala's combination of the automobile and cinema under one roof is a wonderful match. Both involve creativity, innovation and style and those attributes have been captured beautifully in Luc Besson's clever and amusing short film. Now we look forward to the rest of the evening, celebrating this year's champions, and of course unveiling our much anticipated new prizes, voted for by the media and motor sport fans."
For the first time, the FIA will also present prizes awarded by popular vote. The winners of the new FIA Personality of the Year prize, voted for by permanently accredited media of the FIA's world championships, and the FIA Moment of the Year award, chosen by the FIA's Facebook fans, will be revealed later this evening. 
Excitement is high as the ten nominees for FIA Personality of the Year, present at the event, await the verdict of the motor sport media.
FIA Personality of the Year nominees:
 •
Jost CAPITO (Head of Volkswagen Motorsport)
 •
Eduardo FREITAS (FIA World Endurance Championship, Race Director)
 •
Monisha KALTENBORN (Sauber Formula One Team, Chief Executive Officer)
 •
Tom KRISTENSEN (2013 FIA World Endurance Championship Winner)
 •
Robert KUBICA (2013 FIA World Rally Championship 2 Winner)
 •
Sébastien LOEB (9-time FIA World Rally Championship Winner)
 •
Yvan MULLER (2013 FIA World Touring Car Championship Winner)
 •
Adrian NEWEY (Red Bull Racing Formula One Team, Chief Technical Officer)
 •
Sébastien OGIER (2013 FIA World Rally Championship Winner)
 •
Sebastian VETTEL (2013 FIA Formula One World Championship Winner)