The FIA to partner with IOC and Gran Turismo on Olympic Esports Series 2023 Motor Sport Event
Pioneering initiative set to inspire and engage participants all around the world

Online Time Trial Qualifiers starting mid-April 

Fastest from the Online Time Trial will compete live at the first-ever Olympic Esports Week on 22-25 June 2023 in Singapore
The Fédération Internationale de l'Automobile (FIA) is to collaborate with the International Olympic Committee (IOC) and Polyphony Digital Inc. by participating in the Olympic Esports Series 2023 Motor Sport Event. Gran Turismo™7 will be used as the platform for the Olympic Esports Series 2023 Motor Sport Event. An online time trial will begin in mid-April (eligibility criteria to be announced at a later date). The fastest from the time trial will be invited to compete at the finals, which will be live at the first-ever Olympic Esports Week from June 22-25, 2023 in Singapore.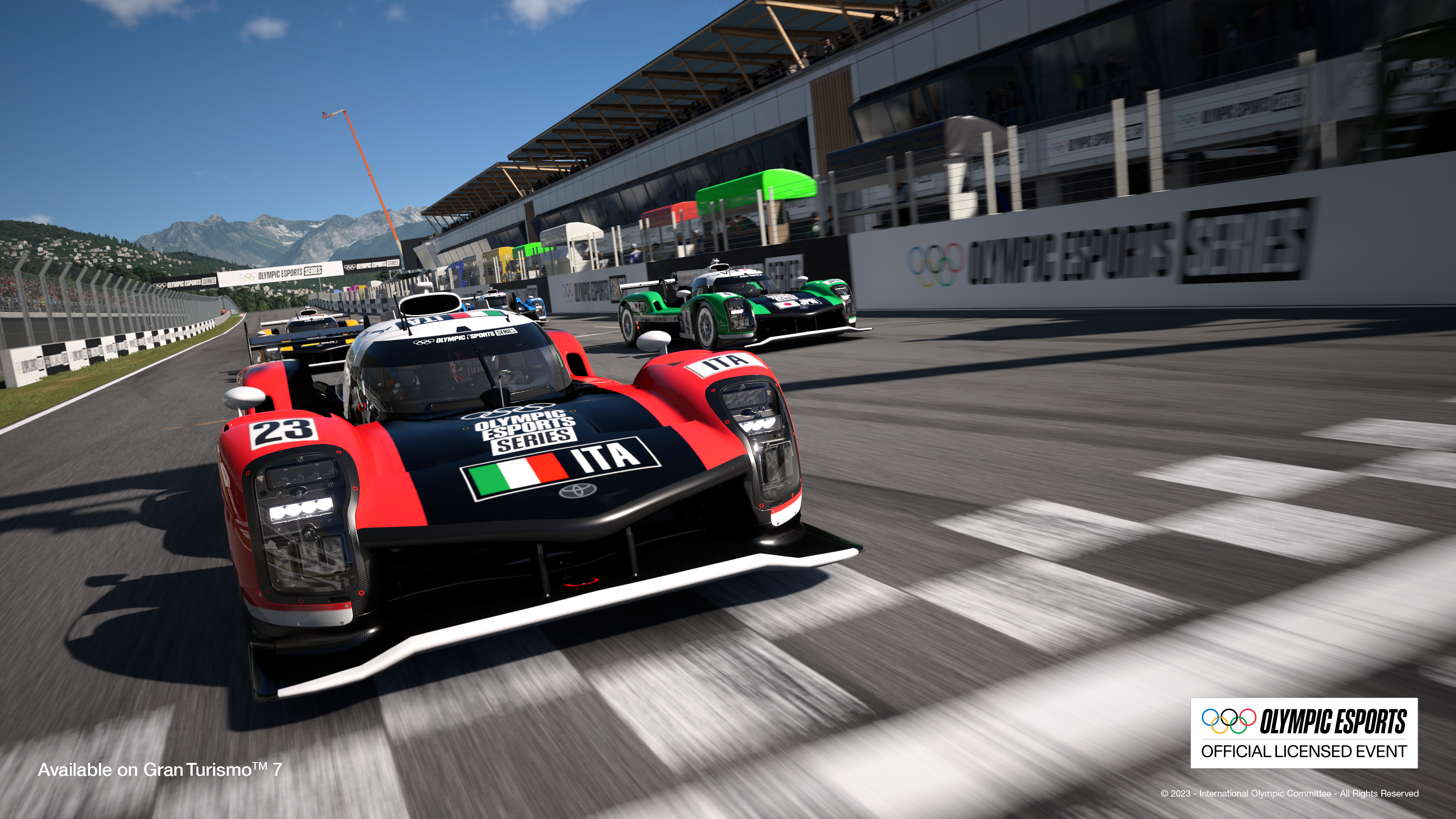 The Olympic Esports Series is a global virtual and simulated sports competition, created by the IOC, in collaboration with International Federations (IFs) and game publishers. In addition to motor sport, a wide range of virtual sports will be included.
The Olympic Esports Series 2023 will culminate in live, in-person finals for the first time, with players having the opportunity to progress to the Olympic Esports Finals 2023. Taking place at Singapore's Suntec Centre 22 –25 June, the finals action will be a highlight of the recently announced Olympic Esports Week 2023.
Coming together in Singapore for the unique competition, players will compete in front of fans for the prestigious title of Olympic Esports Series winner. The thrilling finals action will be streamed globally across Olympics.com and Olympic social channels.
The FIA and Gran Turismo were also represented in the inaugural Olympic Virtual Series in 2021 when Valerio Gallo of Italy won the title in an online event.

Robert Reid, the FIA Deputy President for Sport, said: "I am delighted that the FIA is joining forces for the second time in a row with the IOC and Gran Turismo for this innovative Esports event. We've committed to double the participation in motorsport, and the Olympic Esports Series aligns perfectly with our strategy to extend the appeal of our wonderful sport to fresh audiences. Esports promotes mass participation by removing most of the traditional barriers to entry and is also a great display of equality, diversity and inclusivity."