FIA Masters Historic Championships blast off at Barcelona
The new era of FIA Historic Championships kicked off in style at the Circuit de Catalunya last weekend, with Joaquin Folch and Bobby Verdon-Roe taking a win apiece in the FIA Masters Historic Formula One Championship and Leo Voyazides/Simon Hadfield claiming honours in the FIA Masters Historic Sports Car Championship.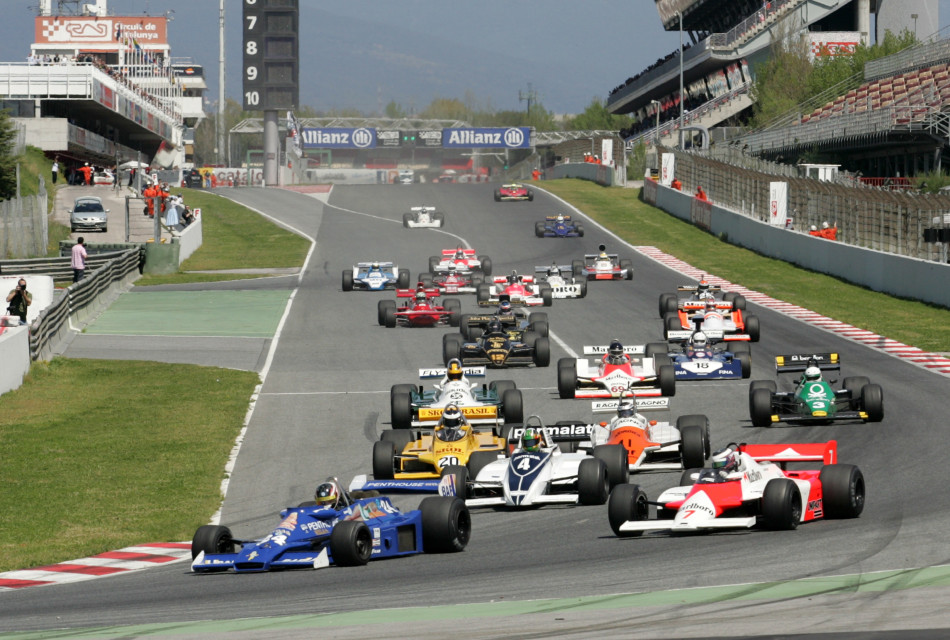 Under a cloudless sky, local hero Joaquin Folch (Brabham BT49C) triumphed in a stunning FIA Masters Historic Formula One Championship openers, chased hard by Bobby Verdon-Roe (McLaren MP4-1/B). The two flashed over the finishing line just nine-tenths of a second apart, while Nathan Kinch brought his McLaren MP4-1/B home third.
Verdon-Roe turned the tables in race two as Folch retired, but a stunning effort by Michael Lyons gave him second place in his Hesketh 308, while Belgian legend Jean-Michel Martin (Fittipaldi F8) was third. On the combined results of the two races, class wins went to Mike Wrigley (March 711), Michael Lyons, Ian Simmonds (Tyrell 012) and Verdon-Roe.
Leo Voyazides/Simon Hadfield (Lola T70 Mk3B) were victorious in the new FIA Masters Historic Sports Car Championship as they won the opening 90-minute race. They were chased hard early on by the similar car of Martin Stretton/Grant Tromans but when that was halted with mechanical problems, Carlos Monteverde/Gary Pearson (Lola T70) assumed second with Michael Lyons third sharing Mike Wrigley's Chevron B16. Chris Jolly and Steve Farthing (Cooper T61) took the podium honours in the Pre-66 Touring car section of the race in their Cooper Chevrolet, followed closely by Keith Ahlers / James Bellinger (Cooper Monaco) and Pedro Macedo da Silva and Andy Newall (Ford GT40 Spider). Class wins went to Voyazides/Hadfield, Wrigley/Lyons, Jolly/Farthing, Peter Hallford (Chevrolet Corvette), Macedo da Silva/Newall 
The 2nd Round of the FIA Masters Historic Championships is at Brands Hatch on May 26th-27th.
FIA Masters Historic F1 Championship:
FIA Masters Historic Sports Cars Championship:
Cloverleaf Media on behalf of Masters Historic Racing.