FIA JUNIOR WRC - CHAMPIONSHIP KICKSTARTS IN CROATIA
The battle to seek out the next shining star of the WRC is just days away as the 2021 FIA Junior WRC Championship is set to kick off on the inaugural WRC Croatia Rally.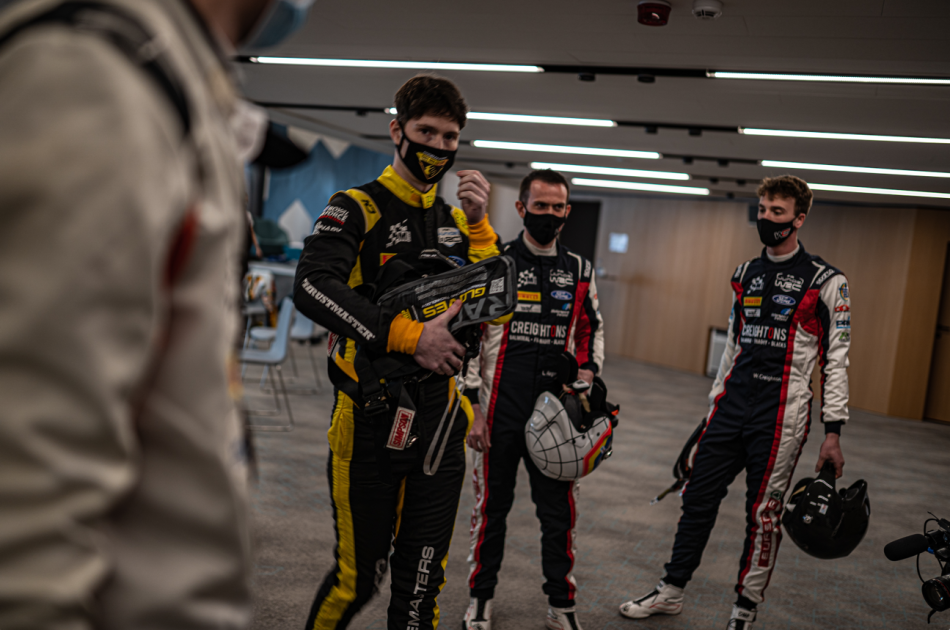 2021 crews fighting for a career boosting prize package in identical M-Sport Ford Fiesta Rally4 cars.
Junior WRC looking at one of its most competitive seasons in the championship's 20-year history.
Crews earn one point for every stage in addition to their classification points.
Best four rounds out of five count towards the championship with double points available on the final round for crews that have entered at least three events previously.
The 2021 FIA Junior WRC Championship will see eight crews going head-to-head in a fierce fight on some of WRC's most iconic gravel and asphalt roads. Croatia Rally, despite being an all-asphalt affair, is expected to test drivers of all abilities and experience thanks to an abundance of surface and elevation changes found on the 300 competitive kilometres offer.

This year's Junior WRC drivers come from a broad spectrum of backgrounds and experience. Crucially, they have all proved themselves as winners in Rally4 categories around the world on a variety of surfaces with many having already seen success in the Junior WRC. The 20th year of Junior WRC sees a true melting pot of young talents coming together to persuade the WRC service park that they have what it takes to follow in the footsteps of drivers such as Sebastien Loeb, Sebastien Ogier, Dani Sordo and Elfyn Evans. 

Every crew will compete in identical M-Sport Poland-built Fiesta Rally4 machinery, using bespoke Wolf Lubricants, placing an emphasis on driver talent over set-up ability. The Ford Fiesta Rally4 is a proven Rally4 thoroughbred that has over 50 and 150 Rally4 category victories and podiums respectively – all coming in less than a year since its competitive debut in June 2020.

Crews are sure to be kept on their toes too when selecting their Pirelli tyres to equip their Ecoboost-powered Fiesta Rally4 cars with. There is a maximum allowance of 22 tyres (including shakedown) for the Junior WRC crews who can choose from an allocation of 18 Pirelli RA5 (hard), ten Pirelli RA7+ (soft) and eight Pirelli RWB (full wet). The tyre selection will be largely weather dependent but, even in dry conditions, tree-lined or elevated stage conditions could be vastly different to other stages within the same loop providing an exciting storyline to keep track of. 

The stages on Croatia Rally should provide some fast-paced and close times with plenty of wide fourth and fifth gear corners balanced with narrow and tricky turns that are the equivalent of a rally driver's tightrope walk, mis-step and it's a long way back to service for an early bath.

Maciej Woda, FIA Junior WRC Championship Manager, said: "We are starting a very special year for the FIA Junior WRC Championship with a hotly contested lineup, there really is no clear favourite for Croatia Rally or even the championship overall. Six out of eight of our starting lineup have previously scored points in Junior WRC with five of those drivers also having stage wins to their names too. Those that haven't scored points in Junior WRC shouldn't be ruled out by any means either. All the drivers coming into the championship this year have proved themselves successful in various international and national Rally4 championships. Looking more specifically at Croatia Rally, I actually wish I was behind the wheel for some of these stages. They look properly challenging and I think we're going to see some really tight battles and close moments on more than one of them with our highly motivated and competitive drivers! I'd like to give a final mention and appreciation to WRC Promoter, FIA and Croatia Rally organisers for putting the event on, I know a lot of hard work has gone on and is going on to make sure Croatia Rally happens."
 
45. Martins Sesks / Renars Francis
"The main aim is to enjoy every single second in the car because these kinds of moments are very difficult to find for young drivers. Even if we are able to compete in the rally, we should enjoy every moment. We want to show we are some of the fastest guys in Juniors and a big goal is to be able to progress to WRC2 and WRC in the future. I think a new rally like Croatia equalises the competition so it will be interesting to see what happens."
 
46. Sami Pajari / Marko Salminen
"I think we did a really good job in the pre-event test, we found a really good setup for the car and I felt very comfortable. Our pace notes were working very well, and I am really looking forward to the season. We did well in some places last year, so we need to look forward and try to improve this year. I am aiming to push myself to the limits and we will see what happens."
 
47. Raul Badiu / Rares Fetean
"If you look back at the calendar, I am in my third year but when you look at the events I have only done seven WRC rounds. It's my last my year to be eligible for Junior WRC so I think it's the right time to put my experience into the stages and start collecting results, not only experience. It's very tough competition, the calendar isn't looking so bad for us this year though. We are fighting a lot of Scandinavian and Baltic drivers who are very fast on their own territory and have previously had more rounds that they were favourites on. This year we have three asphalt rallies and I think I am more experienced on asphalt than gravel."
 
48. Martin Koci / Petr Tesisnky
"To be in the WRC is the dream and the target, I'm not the youngest, but Junior WRC is the best way to get into the WRC and start the ladder. I am super happy to be here, I know my mission, the competition is high but I'm happy about that and coming in with a lot of respect for everybody. Normally I don't like saying I am coming to win, but of course, we want to do as well as possible while enjoying and learning from mistakes in previous years."
 
49. Jon Armstrong / Phil Hall 
"It's great to be back here, it feels like yesterday that we were in Sweden in 2020 having the same training day. I'm really looking forward to getting into recce, they look like great stages here in Croatia and I think recce is going to be crucial to having a good result in the rally. I can't wait to get back in a rally car either as I haven't had too much testing with the Fiesta Rally4 which is something I will need to get used to."
 
50. William Creighton / Liam Regan
"It's been a really good experience so far, I'm trying to take in as much as I can. This year is going to be about learning so soaking up as much as I can about what it's like to be in a WRC Rally. I haven't set myself any expectations in terms of specific events because I think as soon as you do that, and you don't reach them you've got a problem."
 
51. Lauri Joona / Ari Koponen
"I expect a good season and my experience of Rally Sweden is not enough to give me an idea on how the rest of the year will go. I think it's good for that there are three asphalt rallies which is very difficult, but it helps with my learning. Nobody has experience of this rally, which is good for all, for asphalt need to make sure I'm sensible though. I know how the team works which helps, I need to get more details for sure which will help me be more competitive on asphalt."
 
52. Robert Virves / Sander Pruul
"It's nice to be here and nobody is here this year to get second place, I am here looking to win. The experience on asphalt for me isn't high, we did two asphalt rallies in Italy as preparation which is all of my asphalt experience. Croatia doesn't look like an easy rally and it will be a challenging, really fast and demanding rally."