FIA GIRLS ON TRACK - RISING STARS | EPISODE #07 | WELCOME TO MARANELLO!
Our four finalists visited Maranello, renowned worldwide as the home of Ferrari and the Scuderia Ferrari, the only team to have taken part in all the Formula 1 World Championship seasons. After the mandatory PCR tests prior to arrival in Italy, as well as on-site at the Academy, the drivers have undertaken a full medical, nutritional and physical assessment, as well as a media workshop and technical training. Some of these educational modules aim to train the drivers to use their talent in the best possible way and learn how to communicate effectively.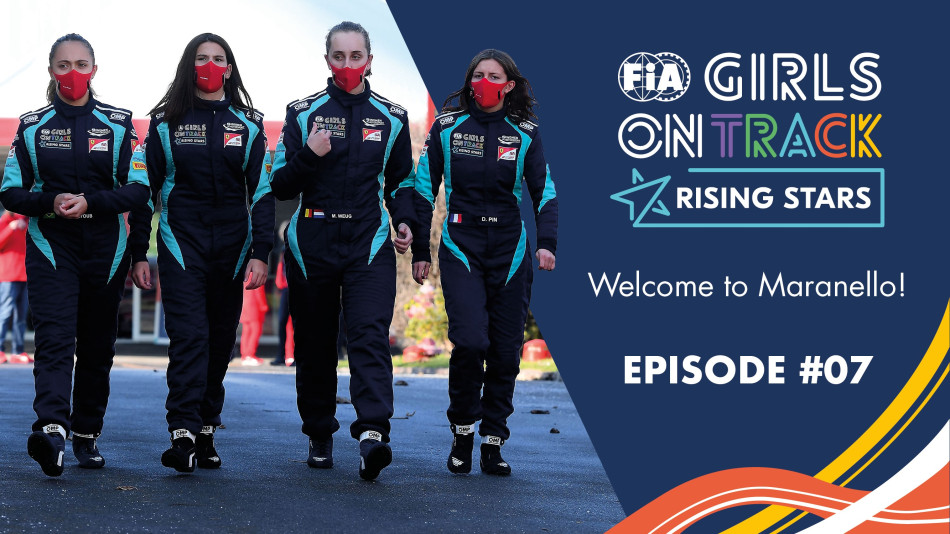 Peak performance does not only depend on physical abilities however. Emotional and mental welfare are pivotal factors when trying to gain an edge over the competition, and the Ferrari Driver Academy training programme applies innovative neuroscientific methodologies that allow an objective and constant analysis of potential progression. Biofeedback training - a mind and body technique - also helps to make subtle changes to the body and can thereby enhance the management of sports stress and recovery, and the ability to control emotions under pressure. The youngsters also had a session in a Formula 4 simulator, underwent seat fittings and a final assessment to judge their levels of learning and improvement
All of that to be prepared and ready for their two test days in the Formula 4 cars in Fiorano. It will be the final opportunity to impress the Ferrari Driver Academy experts who will be analysing all the on and off-track data before deciding which of the four drivers is the most deserving of becoming the first female student to join the Academy.