FIA Girls on Track returns to Berlin
The Berlin E-Prix, rounds 7 and 8 of the ABB FIA Formula E World Championship, will host the second FIA Girls on Track event of 2022.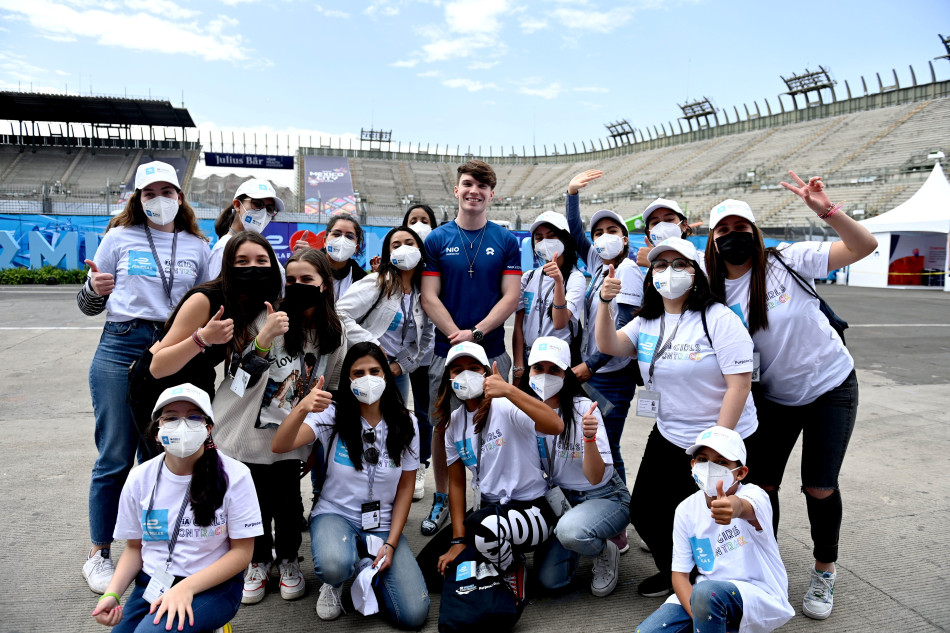 FIA Girls on Track, the FIA Women in Motorsport Commission's grassroots programme, invites young women, between 8 and 18 years old, to immerse themselves into the motor sport world and get an insight into potential career paths in an innovative, engaging and positive manner.
In February, 120 girls already participated in the programme at the first 2022 event in Mexico City, being given a taste of the world of motor sport, its wide activities and professions.
This Friday, in Berlin, about 100 girls, will experience a very special day, with free, fun and instructive activities including: careers talks with key role models involved in the industry, sustainability interactive education, garage tours, E karting and much more. Selected girls will also be asked to return on Saturday and Sunday as Grid Ambassadors for the Berlin E-Prix.
The global partners, ABB and DHL will both organise activities related to their specific fields and highlight the important roles they play in the championship. The young women will have the opportunity to be guided by female engineers and logistic managers. 
The ABB FIA Formula E World Championship has been hosting the FIA Girls on Track events since the programme's inception, in inviting young women since 2019 during racing weekends, attracting almost 2,000 participants in total.
In May 2021, the FIA and Formula E announced the extension to their collaboration on FIA Girls on Track until 2026, with four events hosted during each season of the FE World Championship, while increasing the outreach in key markets and grow the programme across new territories such as Jakarta in 2022.
All participants worldwide are part of the generation that the FIA Women in Motor Sport Commission wants to inspire and guide towards career opportunities in motor sport in a wide variety of positions.
Register to the next FIA Girls on Track event in Jakarta on June 3rd 2022 by clicking here.