FIA GIRLS ON TRACK launches its 4th season at the MEXICO E-PRIX
The Mexico E-Prix, round 3 of the ABB FIA Formula E World Championship Season 8, will host the first FIA Girls on Track event of 2022.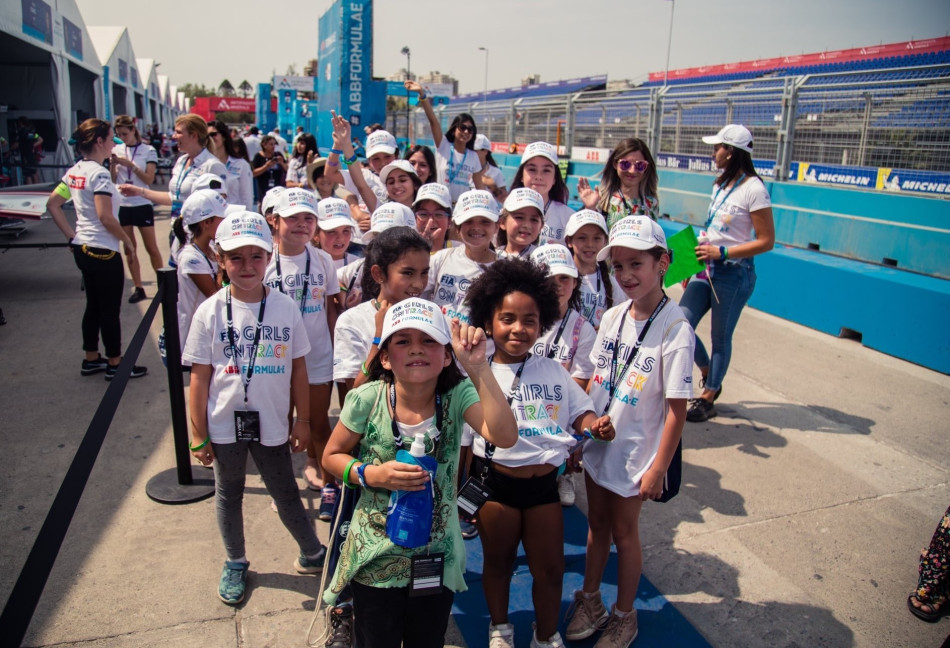 Launched in 2019, The FIA Women in Motorsport Commission's grassroots programme is aimed at young women between 8 and 18 years old to make them aware of the opportunities that motor sport can offer.
Fun, but educational, this free programme invites young women to immerse themselves in the motor sport world and get an insight into potential career paths in an innovative, engaging and positive manner.
The event, to be held on Friday, February 11, will give 140 registered girls a unique access to the exciting world of motor sport through 11 activities around 3 main pillars: education, career, racing (simulator, STEM challenge, , wheel change practices…). One activity is organised by the OMDAI ASN, where the participants will hear from the local federation and discover the wide range of opportunities available in the area. They will also receive tickets to see the Formula E race on Saturday.
Female inspirational leaders will take part in the event to share their backgrounds and experiences with the girls and they will also get the exclusive experience to have a private garage and pitlane tour.
The programme was already held in Mexico in 2019, former Mexican Girls on Track participants will attend this year as volunteers demonstrating that the programme is inspiring and has a lasting impact.
In 2021, the FIA and Formula E announced a six-year extension to their original collaboration on the FIA Girls on Track programme, with Formula E's title partner – ABB – also becoming the first global partner.
FIA Women in Motor Sport Commission President, Deborah Mayer said: "The FIA Women in Motorsport Commission is extremely proud and happy to continue the partnership with the ABB FIA Formula E World Championship promoting more female inclusivity for a fourth consecutive season. Mexico City is a perfect place to get the new year started. It's very important to get the message across to young women around the world that they can strive to achieve their dreams within motorsport."
Three other FIA Girls on Track event are planned in 2022 to take place at the Berlin E-Prix (May), London E-Prix (June), Jakarta E-Prix (July). As per usual, the FIA will share the registration link on its social media channels prior to the event. Don't miss it !