This page contains archived information and may not display perfectly
FIA EUROPEAN HILL CLIMB CHAMPIONSHIP READY TO START IN BOTICAS (PRT)
The horizon is now clear for the FIA European Hill Climb Championship, with the official announcement from the Portuguese organiser of Boticas that they have received the authorisations to hold the event on the scheduled date of 8 and 9 May 2021.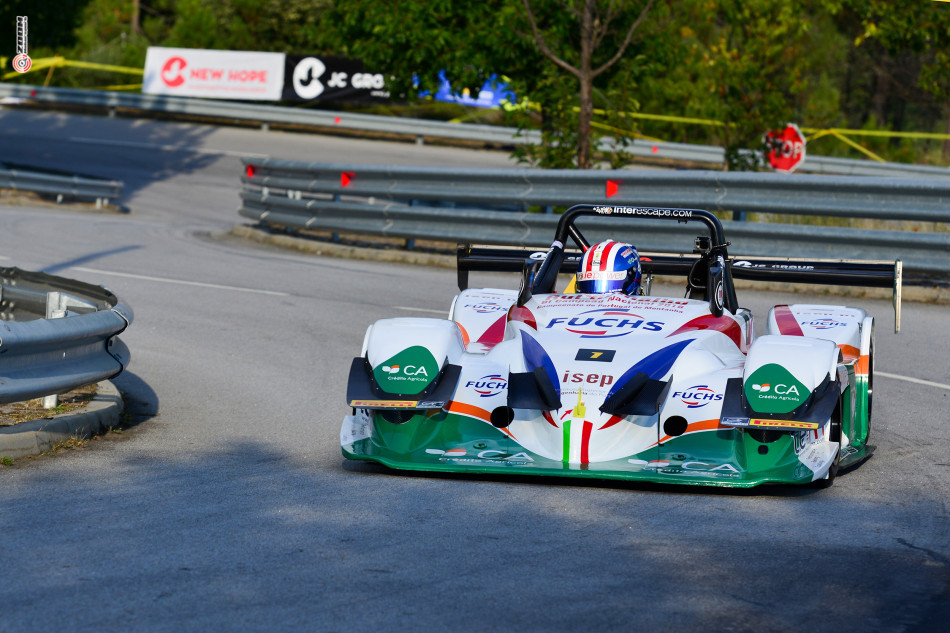 The FIA European Hill Climb Championship, which was cancelled in 2020 due to the COVID-19 pandemic, will see its 2021 edition begin in Portugal. Initially, the Boticas event was to be the third competition of the season, but it has been promoted to the opening event following the cancellation of the French (St Jean du Gard) and Austrian (Rechbergrennen) rounds that should have taken place in April.
Demoporto, the race organising club, and the authorities of the town of Boticas have received the green light from the Portuguese health authorities to maintain the event, after having submitted a particular protocol of organisation and mitigation measures in the context of a COVID-19 crisis that remains tense. A support and information system – especially for drivers arriving from abroad – is planned and competitors interested in taking part will receive all relevant information from the organizer (info@rampadeboticas.com).
The Rampa de Boticas is new to the European Championship and is taking advantage of the awarding of the FIA Hill Climb Masters to the Rampa de Falperra-Braga (8-10 October), which usually hosts the European event, to ensure the organisation of the Portuguese round in the 2021 season. Boticas, a town of around 6,000 inhabitants in the Vila Real district of northern Portugal, has been hosting a round of the national hill climb championship for several years now. The 5.03km course has a remarkable surface and a varied layout, with a series of special corners that will require excellent memorization on the part of the drivers who discover it (https://www.fia.com/events/european-hill-climb-championship/season-2021/rampa-de-boticas/race-map). Thanks to the efforts of the municipality, most of the safety equipment installed along the course is similar to that used on circuits.
Boticas will also have the honour of inaugurating the regulations based on the "Performance Factor" (Pf – www.fiaperformancefactor.com ) for the so-called closed cars of the FIA European Championship Category 1.
Various new specific services are being launched for the 2021 edition of the FIA European Championship, including a common registration platform for drivers (https://registrations.fia.com/ehc), a virtual  notice board (for publication of official documents and results before, during and after each event, including live-timing - https://chronomoto.hu/fiahillclimb/) and a common scrutineering and technical checks system for each event, under the direction of a permanent technical delegate and a technical observer, both appointed by the FIA.
After the Portuguese event, and as has been the practice for many seasons, the Championship will continue the following weekend in Spain, on the course of the Subida Internacional Al Fito.