FIA Conference 2021 - Purpose in practice: accelerating positive contributions to society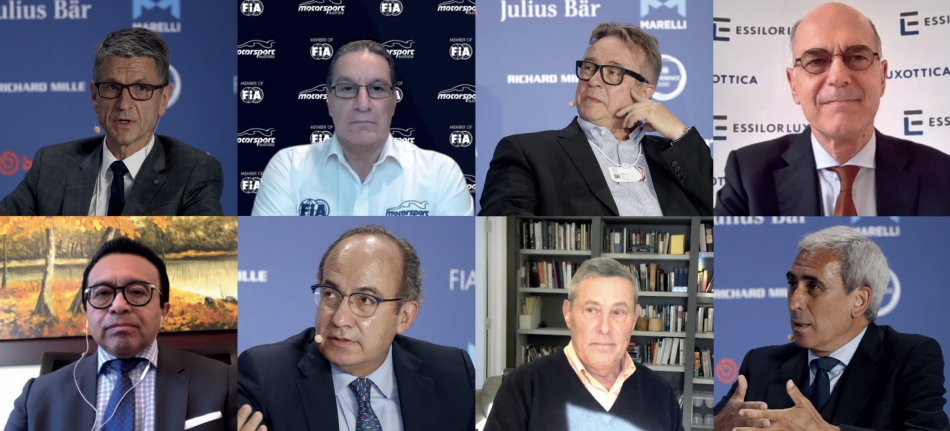 With the global COVID-19 pandemic taking hold in the last 17 months, companies were forced to refocus their objectives and demonstrate their broader role in the world.
This is why the FIA launched the PurposeDriven movement: to accelerate and amplify its positive contributions to society in four key areas – 'Environment', 'Health & Safety', 'Diversity & Inclusion' and 'Community Development'.
Leading figures from the civil society and FIA Club representatives championing similar priorities, shared impactful initiatives and best practice from the Sport and Mobility communities. Their common aim is to make a positive contribution to society by encouraging inclusivity, while spearheading safer and more eco-friendly innovation and behaviours.
FIA Environment and Sustainability Commission President Felipe Calderón opened the session by discussing the FIA's commitment to net-zero carbon emissions by 2030 and the importance of ensuring that motor sport is not associated with contributing to the problem of carbon emissions.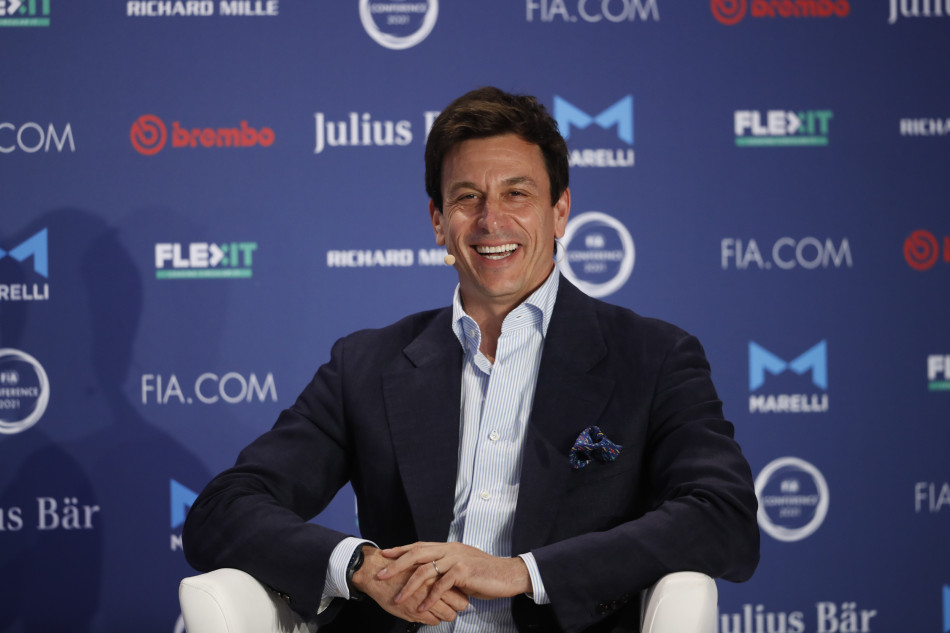 President Calderón said: "We estimated in the last five decades, that we have lost two thirds of mammals, snakes, birds, and fish. It is clear that this phenomenon is taken more seriously in the youngest generations, and actually we can lose people in motor sport if we don't address this issue. For a lot of people, there is a negative association between motor sport and the environment. Somebody told me this morning that the environment is against cars. It doesn't need to be that way, and it will not be that way if we address this issue the right way."
As motor sport can often be a testbed for new technologies, Mercedes-AMG Petronas Formula 1 Team boss and co-owner Toto Wolff believes that motor sport has a responsibility to seek out new solutions and apply them to the road to help solve the challenges that face society.
"We have always been the fastest lab in the world," said Wolff. "We drive innovation by seeking performance, and in motor racing, performance also means efficiency distance. The better we work, the more innovations we can create, the more we can translate them into the car industry and other industries that utilise fuels. The more we can actually help in climate change, the more we can contribute to the reduction in carbon emissions, the more relevant we will be.
"If you look at F1 today and the large audiences that follow us, especially the younger audiences, our strongest growing group is the 15 to 35 year-olds. I believe for these younger audiences, F1 stands for innovation and high tech."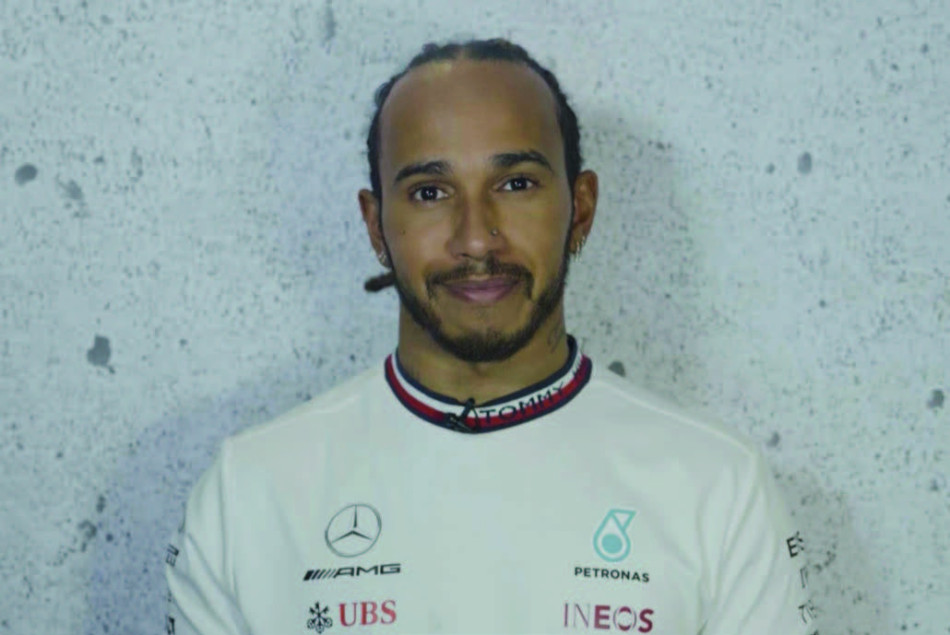 Following a summit between the major engine manufacturers in F1 at last weekend's Austrian Grand Prix, an outline of what the sport should look like was discussed. Wolff said that there was a consensus that it should not go back to loud combustion engines – and increase the electrical component.
"Why are we staying with the internal combustion engine? Because we believe that the fuel is going to be with us for a long time. In Europe, we may have the ambitious targets of having electric mobility as part of our daily life by 2030, and I can see at Mercedes how ambitious the targets are, but in the rest of the world, we will have millions of vehicles that would still run on fuel.
"For Mercedes cars itself, we believe that we will have several million vehicles globally that will still run on fuels. What we can contribute with our innovation is to help them develop sustainable fuels; be it biofuels or synthetic fuels. Our cars will run on 100 percent sustainable fuels by 2025, and this is how we will contribute to the reduction to the world's CO2 emissions."
General Manager of Automóvil Club del Ecuador Gorki Obando wrapped up the discussion by highlighting the initiatives that are taking place in Ecuador, notably the use of electric cars when teaching people how to drive to help them understand this efficient method of transport.
The discussion then moved to the 'Diversity & Inclusion' pillar, which was opened with a video message from seven-time FIA Formula 1 World Champion Lewis Hamilton who provided an update on the work of the Hamilton Commission which was set up last year.
"Next week, we'll be sharing the results and publishing the Hamilton Commission's final report, which includes 10 recommendations. I believe these will help address the barriers that people face when entering the industry, and I'm looking forward to sharing these recommendations with you and can't wait to put them into action," said Hamilton. "While the Hamilton Commission focuses on the motor sport industry in the UK, I believe this model can be taken by all of you and replicated across other countries and industries. So, I hope that this is just the start of our journey together."
This commitment to diversity was echoed by President and CEO of the International Peace Institute Zeid Ra'ad Al Hussein who outlined the goals and the next steps of the diversity and inclusion rights strategy within the FIA.
Al Hussein also confirmed that they would be presenting guiding principles, and practical recommendations for the consideration of FIA's leadership shortly. The discussion was rounded out with Motorsport Australia CEO Eugene Arocca, who talked about the inclusivity and diversity initiatives that are currently taking place in the country.
Deputy CEO of EssilorLuxottica Paul du Saillant, who today announced the renewal of a partnership with the FIA for the promotion of good vision for safer roads, was joined by Touring Club Suisse (TCS) President Peter Goetschi and Automóvil Club de Chile (ACCHI) President Alejandro Quintana Hurtado, to discuss how they are helping road safety in their respective fields.
The joint session concluded with a discussion on the role of sport in helping communities out of the pandemic, between Global Association of International Sports Federations President Raffaele Chiulli and AKK Motorsport President Jarmo Mahonen.
Chiulli said: "Think about what's going to happen in less than two weeks from now in Tokyo. The Olympic Games are going to be an example of how, after one year and a half of isolation, cancelled or delayed sporting events, the overall sport community is going to reunite and put sport at the centre."