This page contains archived information and may not display perfectly
FIA approves first ever Drifting vehicle regulations
During its meeting, the FIA World Motor Sport Council has approved the sports first ever common vehicle standards for Drifting Cars, representing a milestone in the growing professionalism in the discipline.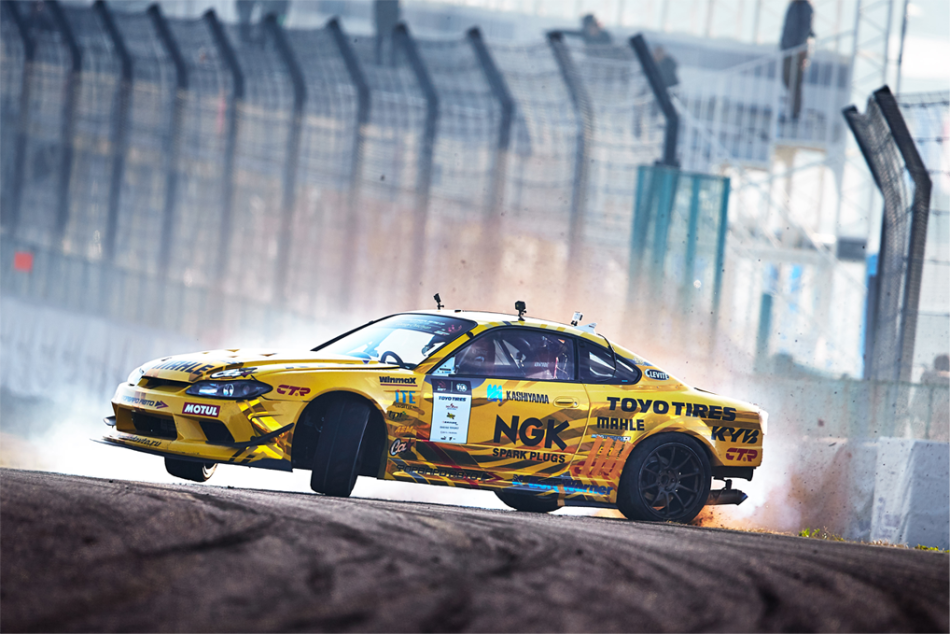 Following a proposal from the FIA Drifting Commission, the new standards, dubbed as DC1, relate to the professional classes of the sport, and were compiled in cooperation with industry experts from the leading drift series around the world.
Until now, no common standards have existed for drift cars, with each event, series and/or ASN implementing their own regulations. These new standards will allow teams to build to a common set of regulations which can be adopted worldwide, thus making it much easier for competitors to use the same car across multiple events, enabling the sport to grow further.
According to FIA Drifting Commission President Akira Iida, the regulations are something that has been needed for a long time.
"Up until now, competitors have had to pick a series and build a car for those regulations without knowing if it could be used anywhere else", stated Iida.
"Our sport is still developing and most competitors simply don't have the budget to build multiple different cars to run in different championships. These common standards should greatly simplify the process for both the competitors and the series that they run in and is just the first in a number of measures that the Drifting Commission plans to introduce to take the sport to expand the sport further."
When creating these new regulations, the FIA has made a conscious effort to maintain the unique spirit of drifting.
"Drifting is unlike most other motorsports and it requires a unique approach", said FIA Technical Director Gilles Simon.
"We have attempted to keep all the elements that make the sport exciting and engaging for drivers and fans alike, such as engine configuration and power output, which will both be left open for the competitors to determine. Instead we have contributed our expertise where it is most required, improving the safety of the cars by instilling FIA standards throughout."
Simon concluded by reiterating that the goal of the new regulations is to raise all current Pro Class cars up to the same level.
"I believe that the majority of the top level cars that currently exist will find that they can already comply with minimal to no modifications, but these are not the cars that we are targeting. Our goal is instead to raise the standard of the other cars on the grid to ensure consistent safety levels throughout."
As the DC1 regulations are aimed towards the Professional Classes of the sport, over the next year the Drifting Commission and FIA Technical department will continue to work together on similar regulations for both the Semi-Professional and Amateur Classes as well, completing the drifting pyramid.
The FIA Specific Regulations for DC1 Drift Vehicles can be found HERE.