FIA and Extreme E announce plans for first-ever Off-Road Hydrogen Racing World Championship
Extreme H, the newly branded hydrogen-powered off-road SUV championship, to commence from 2025.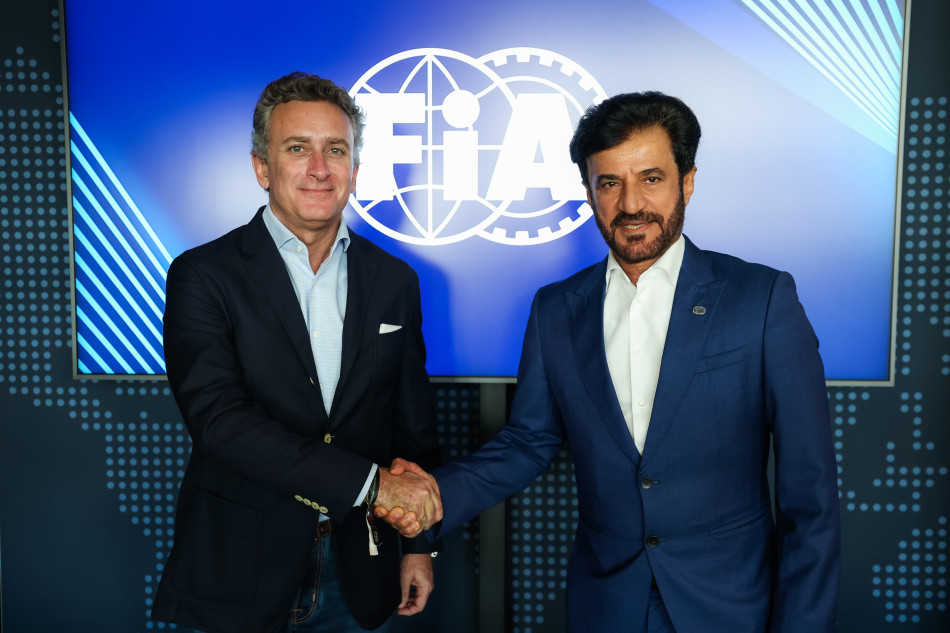 The Fédération Internationale de l'Automobile (FIA) and Extreme E have signed a non-binding Memorandum of Understanding setting out a framework to create the first-ever hydrogen off-road racing world championship.

This document is the first step in establishing a pathway for the hydrogen series, Extreme H, to become an FIA Championship from its inaugural season in 2025, with the intention that it will become an FIA World Championship from 2026, should the requisite criteria be met.  

In addition, the pathway outlines that in 2024 Extreme E, currently an FIA International Series, would be recognised as an FIA Championship.

Extreme H would join the company of just seven other official FIA World Championships, which includes ABB FIA Formula E World Championship. This planned pathway to FIA World Championship status demonstrates the series' progression since its inception in 2021 and a strong statement of intent for its growth towards its hydrogen-powered future. Development of the Extreme H series is underway, with plans advanced to have a prototype launched later this year ahead of the first season in 2025.

Mohammed Ben Sulayem, President of the Fédération Internationale de l'Automobile, said: "We are excited to continue working with Extreme E on their journey to becoming an FIA World Championship. Using sustainable power sources in motor sport is the key objective of the FIA and part of our long-term strategy, and this series is an ideal showcase for that. Hydrogen is an important part of that mix, and we have developed a set of safety regulations for hydrogen-powered vehicles which is part of the FIA's International Sporting Code.

"It is encouraging that such a major motor sport entity as Extreme E with its renowned line-up of teams sees the same potential in hydrogen technology. Their approach to equality and diversity matches ours as we push to make motor sport accessible for all.

"Motor sport competition serves as an excellent research and development platform and this new series has great potential. Having the technology tested in the harsh environment of off-road racing in all types of conditions should benefit the whole industry, and in the longer term make mobility more environmentally friendly for everyday users of the road. We are looking forward to working with Extreme E, sharing our know-how and expertise."

Alejandro Agag, Founder and CEO of Extreme E, said: "Establishing alongside the FIA a world-first hydrogen racing world championship will be a momentous milestone for Extreme E and the new Extreme H series. Eventual accreditation as an FIA Championship and then an FIA World Championship means we would be amongst the top tier of global motor sport categories, and Extreme H would be the first-ever world championship racing series of its kind.

"What started as a conversation many years ago about racing in extreme environments, showcasing the incredible performance and innovation of E-SUVs, has now demonstrated enormous growth and further pioneering technical advances as we move forward with the transition to hydrogen and Extreme H – a world-first.

"This announcement is a significant first step in the development of our championship and our ground-breaking transition to hydrogen-powered racing. Sport is the most powerful and effective platform to drive innovation and our commitment to delivering sustainable motor sport championships full of excitement and with a reduced carbon footprint are testament to that.

"Once it achieves FIA World Championship status, Extreme H will continue what Extreme E started as a pioneering motor sport series and we look forward to delivering another spectacular sporting product. I would like to thank the President and the FIA for their continued support and recognition of our ambition to create a world-first for motor racing. Expect to see yet more exciting racing out on course, as well as further pushing the boundaries of new technologies in the race to tackle climate issues."

Extreme E boasts legendary motor sport names across its championship, from team owners Sir Lewis Hamilton, Nico Rosberg and Jenson Button to motor sport heavyweights McLaren, Andretti and Chip Ganassi – with world champions across multiple disciplines competing in the series since it launched just over two years ago.

The first sport to ever be built out of a social purpose, Extreme E – and Extreme H from 2025 – aims to minimise environmental impact while maximising awareness, racing in places that have already been damaged or affected by climate change or human interference, and taking fans deep into the heart of the most pressing issues facing our planet's future.